People mostly relay on mobiles first than any other devices.
There is nothing new staying that people are using mobiles for their micro moments like from shopping to chitchatting, emailing to messaging and many more to go. People are now habituated to accessing any information at any time, wherever they are. Therefore, the use of smartphones has grown exponentially over the last few years and searching habits have recently changed and been fragmented.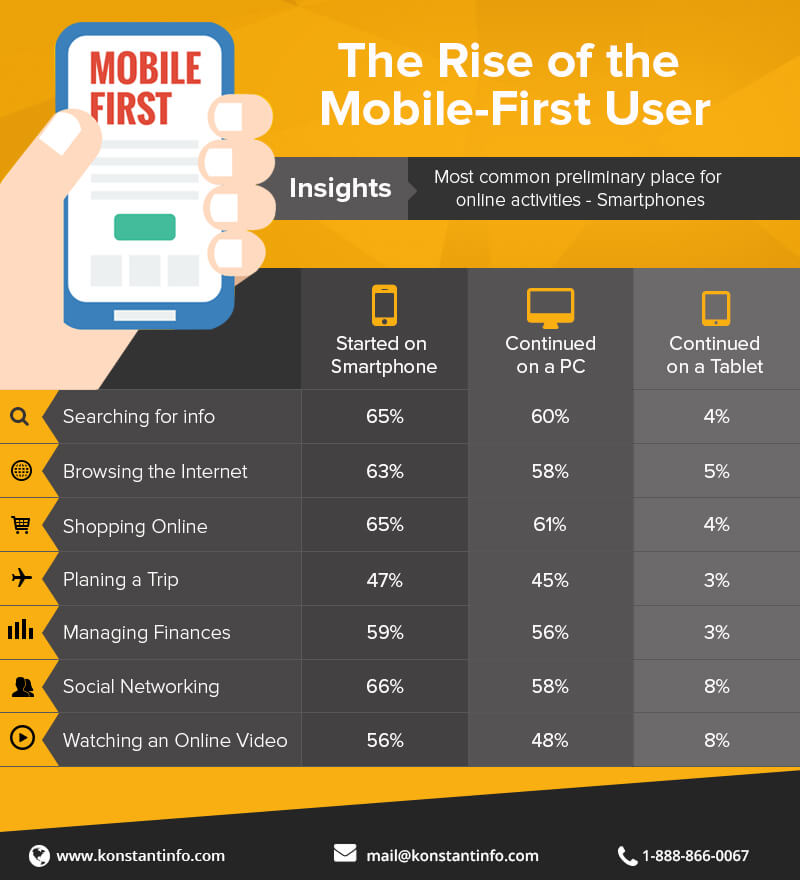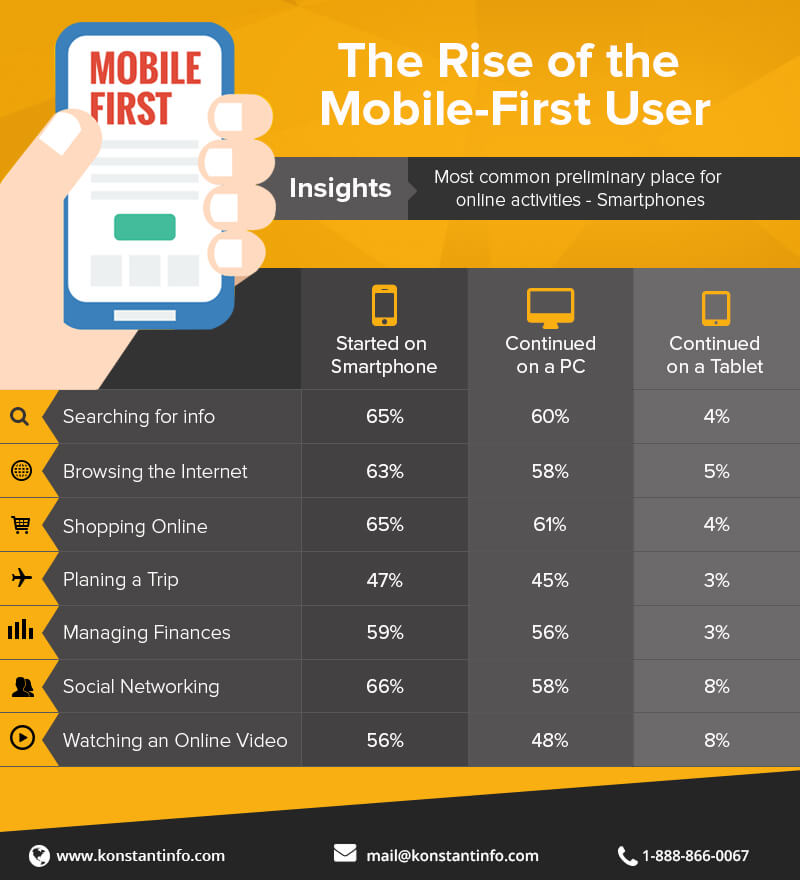 Above micrographic clearly states the very first use of smartphones over PC and Tablet. Smartphones are the commonly used starting point across multiple devices. It is the first place where people interact and perform any kind of activity like surfing, chatting, watching movies etc. The reason behind this is people nowadays focus on faster availability of information. And hence, the interaction time in mobile device is also less than the interaction time in PC/ Tablet.
So, prepare yourself for mobile first users and give your business an extensive growth.
Similar Post:
Embed This Image On Your Site (copy code below):

About Author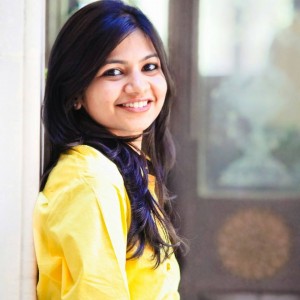 Call her "UD", A technical content crafter @ Konstant. Blend with profession & passion, finding her way in the tech world. Want to become a Voice and make some Noise on social media and her inquisitive nature brings her to this world. Love quiet moments as much as wild club nights of dancing. Always hope for the best and pray for the worst. In spare time, you couldn't find her because traveling is something she can't live without. Food Lover, Snow Hater & Life Liver.