2016 will likely to be known as the year of mobile-commerce. These facts are showing that m-commerce is growing 300% faster than e-commerce.
Over the decade, mobile commerce continued to grow year by year and will continue to see strong growth in the years to come.With mobile sales worldwide projected to be $626 billion by 2018, the sales from mobile devices alone in 2018.
Recent studies revealed that mobile shopping is growing 42% compared to e-commerce and we will see more in coming years. Consumers also want to hit more on online mobile stores like Amazon, Apple, Walmart and Google play. In fact, the mobile revenue generated by Amazon in 2014 is 110% more than previous year, and this phenomenon will continue in coming days, we will see more astounding growth of m-commerce.
Goldman Sachs predicts about the no. of consumers purchase on mobile devices year by year. Goldman Sachs predicted for coming years also. According to this prediction, the no. of purchase on mobile devices will increase by 16% and 13% in 2017 and 2018 respectively.

Embed This Image On Your Site (copy code below):

About Author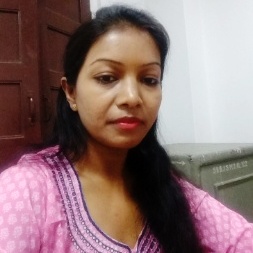 Neeti got her master's degree in software engineering in 2009 and has been working since for software companies of all sizes as a technical writer. What started as a high school passion has now been converted into a serious profession. She has a special knack of learning from all verticals and imbibing the extracts into her writing. She enjoys learning technical aspects of writing from her tasks where her experience and understanding are most impactful.