Let's skim through the best features and reasons to build a last-minute hotel booking app instead of flipping pages of nearly identical itineraries!
Holidays overwhelm during crunch time when almost everyone rushes to get their hotels booked. Later, banks upon the idea and offer visitors discounts through certain travel apps, rather than letting their hotel rooms go empty.
Particularly suitable for Adhoc plans and those who fail to mark the due date a few days ahead of the actual deadline, users get the time to deal with changes or last-minute emergencies. Hotels that allow last-minute bookings are not only flexible when it comes to price, but they also become more operationally efficient by forgoing pre-assigned seating, priority boarding, upgrading the option for last-minute changes.
The hotels get a chance to earn a portion of profit by making money on rooms without advertising the reduced price too widely and devaluing the rooms on busier days.
According to various sources, the travel industry is expected to contribute nearly US$17.3 billion in global revenue by 2020. Travelers of all ages (except children) are equipped with smartphone devices, which essentially leads to mobile app domination. The traffic that followed became the precursor to this reality which eventually increased mobile bookings.

Why a mobile app does act as a prerequisite for hotels these days?
Guests expect hotels to have a mobile app for experiencing the best features at convenience which makes it easy for both parties – visitors to communicate about their queries and for the hotel owners to promote their offerings and ask for feedback.
A mobile app also allows guests to easily collect loyalty points via a loyalty program, redeem them for a discount on subsequent bookings and claim other benefits like free spas and complimentary breakfast, etc. Hoteliers can ask their guests to create a more comprehensive profile in the app to gain more points. They can use this data to get to know more about their guests on a personal level and provide a greater level of service to them.
Moreover, mobile apps help in a smooth reservation process – booking, confirmation, requesting changes, purchase extras, receiving and sending messages almost every process can be sorted for a quick experience for travelers.
Adding to it, mobile apps act as an interface between guests and hotel staff, which also helps them to know that someone can be interested in booking in case they have downloaded the app.
Mobile apps make it easy to capture users' expectations, behavior, and preferences via analytics, get helpful suggestions on improvement of existing services, get ahead of competitors and abide by the language of choice.
Additionally, mobile applications simplify transactions. With the emergence of various wallet applications and UPI transfer options, it becomes easy for the travelers to make instant payments and simplify the transactions.
A mobile app might make guests feel in control of various in-hotel features, get their needs fulfilled instantly, order room service, control room temperature and operate the TV.
Features in Last Minute Hotel Booking Apps
Booking: A mobile app must enable the users to book a room, sort, and filter regions, check the distance from their current location, price, brand, give them a map-view option, offers users with detailed amenity information, multiple photos of accommodation, facility to choose the exact room location, etc.
Integrate a loyalty program: To promote the offerings, attract potential customers and retain the old ones.
Check-in and Check-out: By making use of a virtual key (e.g.: Hotels like W, Aloft, and Element hotels let their guests use their phone as a key via their app.)
Hotel apps eliminate the need for veritable hotel mainstay (E.g.: Hotels like Four Seasons, Mandarin Oriental)
Help in affirming the brand: Hotels like Ritz-Carlton upholds their reputation as one of the elite places to stay with a QR code feature that lets you scan your way around the hotel to highlight notable hotel details such as art or furnishings.
Providing Extendible Services: Hotel apps also provide the service that goes beyond the hotel itself like providing hotels near museums, restaurants, historical sites. Hotels like Virgin offers mobile app users to browse famous places in the neighbourhood based on traveller type. They can select from categories like The Artist, The Foodie, and The daredevil and get some other personalized recommendations.
Top Reasons for the Popularity of Instant Hotel Booking App amongst Customers
Out of the many features that are responsible for the widespread popularity of Instant Hotel Booking Apps, few important ones are:
Discounts on the normal booking price.
Excludes the need to plan.
These apps come in handy when there is a need to stay right now or when normal plans are disrupted.
Why instant hotel booking app is popular amongst business owners?
It becomes a win-win situation when hoteliers get to experience the benefits in the same proportion as visitors:
To optimize the hotel occupancy
An effort to maximize customer base
Strengthen the brand by presenting something exclusive and have a competitive advantage
It boosts the productivity of hotel staff
Advantages to the Users and Hoteliers
Best last-minute hotel booking apps provide a lot of data to both the owners. This, in turn, allows them to source valuable insights about their customers and tailor their strategies accordingly for better performance.
Understanding the Scope and Importance of Last Minute Booking Apps: Steps to Get Started With Apps That Capture Last Minute Hotel Deals
Find your target audience
Check the feasibility of the concept
Choose a monetization strategy
24/7 customer support (from real, live, nice people)
Specify all the must-have features in the last minute hotel booking app
A user profile with personal information, booking history, list of favorites, payment details, etc.
Search by location, hotel names, alphabets, city, country, number of persons, number of rooms, etc. These might include additional features like pet-friendly environment, free Wi-Fi, smoke-free zone, top-rated, complimentary breakfast, veg-non-veg, or type of accommodation, etc.
Various modes of payment
Push notifications
In-app messaging
Add-ons and integrations like popular occupancy management systems at the hotels etc.
Hotel information – like description, photos, map, room types, facilities, ratings, and reviews.
Rewards
Special Content
Mobile Request and Booking
Mobile Key
Examples of Last Minute Hotel Booking App
Here is a list of some famous hotels that can be booked Adhoc, focusing exclusively on day-of bookings, although the stay can be extended for multiple nights at some hotels.
One Night
HotelQuickly -Best last-minute Hotel Deals
HotelTonight: Book Amazing Deals at Great Hotels (Hotel Tonight promo codes)
Priceline Hotel Deals, Rental Cars & Flights
Expedia Hotels, Flights & Cars
Orbitz – Flights, Hotels, Cars
com Travel Deals
com – Hotel Reservation
KAYAK Flights, Hotels & Cars
Trivago: Hotels & Travel
Crooked Compass
BYHOURS
Recharge
HotelsByDay
Cost of Hotel Booking Mobile App Development
Such an app can be developed in approximately 500 hours. The average price of a developer is $50/hour (ranges in between $25-$125). It takes more than 1500 hours to develop a last-minute hotel booking app for one platform. Cost estimation is as follows:

(Source: thinkmobiles.com)
To know more about the cost of hotel booking app development, click here.
Usurping (Instant Hotel Booking) Section
A smartphone and a Wi-Fi connection are all that is required to book a room at last-minute in case there are chances that your plans will change and also in case you want to take an unplanned trip, or if you're just willing to take a risk to save a few dollars.
When pilot travel season gruels up and you fear to be thrown out of all auditions at once – last – minute, always – and you're going on three in a day – especially back in the day, building last-minute hotel booking apps rescues people who are not so prompt, never on-time and have to relentlessly deal with last-minute crap!
About Author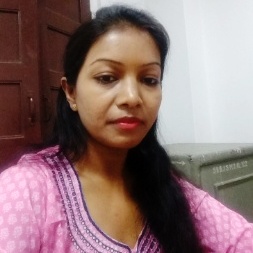 Neeti got her master's degree in software engineering in 2009 and has been working since for software companies of all sizes as a technical writer. What started as a high school passion has now been converted into a serious profession. She has a special knack of learning from all verticals and imbibing the extracts into her writing. She enjoys learning technical aspects of writing from her tasks where her experience and understanding are most impactful.