With businesses focusing on customers like never in this modern technology landscape, it becomes crucial to understand CRM more closely.
The booming smartphone adoption is a clear indication of consumers being digitally addicted and wanting everything at the comfort of their homes. Smart gadgets, most prominent being smartphones have become a favorite tool for consumers to buy, research, interact and above all stay abreast with latest industry trends.
Mobile is an ideal way to connect with your customers, which marketers around the world are considering, to lift the customer engagement and satisfaction rates.
Customer relationship is all that matters, which asks for an effective CRM solution with optimum features that not only guide your business to new heights but also do not hit hard on their pockets. There are some core features, which a CRM app needs to be loaded with, keeping afar from the lucrative and promising ones that are just meant for distracting. Ensure you incorporate only the crucial ones, saving time and money invested in including the features that will hardly be used.
Following is the rundown of seven most important features for CRM solutions, which can't be overlooked.
1. Inbuilt analytics
Analytics serves as the basis for any process. The data accumulated during the course of task accomplishment is of no use until it is utilized or put to use thereafter. As said, data collection is necessary, but unless you process that data, take out inferences and use it for better decision-making, it's rubbish. Professionally-designed CRM solutions not only gather data but allows businesses to make most out of it for different business verticals including marketing, sales, employee performance and more. In addition to these, you get an idea of how your customers communicate and the level of value your employees add to them as a representative of a reputed agency like yours. Productivity of employees can also be parsed into numbers dictating their future goals, assignments and targets.
2. Management and strategy
CRM solutions can be used to filter out data that can be processed into meaningful information base, which can further be used for growth and strategy building. While developing the CRM app, it's important that you make your development partner aware of the same. The project management can be eased with managers being able to assign tasks, schedule meetings with prospect clients and set goals for employees to achieve in the near future.
3. Remote access
You don't want your employees to feel helpless, especially the ones working from home or onsite. You'd like to make the data readily available to them regardless of the complexities and discomfort. You need to develop a CRM that can be accessed and managed from remote locations, aiding your workforce in accessing the desirable. With the increase in trend of work from home and on-site functioning, it's important for organizations to leverage their employees to use the system remotely.
4. Mobile accessibility
Confused between remote and mobile access? Remote access refers to accessing the CRM through a remote desktop while mobile accessibility can be defined as the ability to access the system when you are on the go. It works wonder for field workers who require data residing in their system back in the office like customer details, daily schedules, sales collateral and more. With mobility, all this can be smoothly done and enterprises can act in a smarter manner by optimizing the necessary processes.
5. List management
Incoming emails and calls are perfect mediums to append your list of potential customers. But, when the lists continue to grow, it becomes difficult for managers to organize. With multiple processes being worked upon and different managers handling different business aspects simultaneously, it becomes crucial to align data in a systematic format so that information doesn't get mixed up. A capable CRM platform can take care of the same organizing and aligning lists in the best possible way.
6. Third-party integration
Customized CRM app development comes in the picture here as companies are used to using different tools and software within the company for easy transfer and exchange of information or data files. The integration of varied software can cause difficulty or tend to overlap the functionality of one another. Issues like these can be resolved by customized development of CRM, eradicating confusion and saving time.
7. Pre-defined templates
A helpful feature for those who are new and yet to learn the art of customer relationship. You get a number of pre-defined templates that can be used for emails, workflow algorithms, business proposals and multiple other occasions while communicating with the client. This not only saves time and money but fast forward the process without hampering quality and productivity.
Final thoughts
There are plenty of CRM options for you to consider and implement within your working environment. App development companies are there to assist you offering customized services as per your needs. Look out for such a company and take a leap in the CRM app development process by building and implementing intelligent solutions for facile working.
You can mail or call us for assistance and expert consulting. Our representative will be glad to help you.
About Author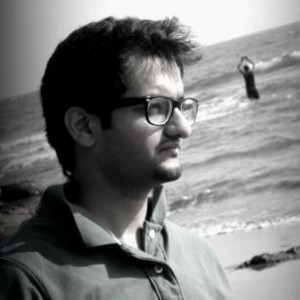 An IT Engineer, a Digital Marketer and a Content Marketing Specialist, Sahil Miglani enjoys technical as well as non-technical writing. His passion and urge for gaining new insights on gadgets, smartphones and technology has led him to Konstant Infosolutions. He quenches his thirst for technology through his action oriented writing skills and a profound ability to stay up to date with latest industry trends. Besides this, Sahil is a sports appreciator, a Sachin Tendulkar fan and a keen follower of cricket. He also has a flair for writing sports content. He lives with the belief that his hobbies have turned into his profession, no wonder he is writing wonders.