Look across the key points that must be remembered while building courier delivery apps committed to on-demand/time speedy deliveries!
Courier delivery services automate the process of logistics and shipping the parcels via an app that manages and records all delivery updates. These essentially track all details of the courier cargo from Android or iOS operated phones with computer information along with time and location.
Courier companies have increasingly become an important element of modern trade, with the integration of logistics in the operational activity of almost every product based enterprise. At its origin, it was defined only as the flow of raw materials and products, but it now features numerous functions. Every customer, be it internal or external wants their product to be delivered at the right place, in the right quantity and at the right time. For this purpose and more, broadly defined area of logistics focuses and depends upon transport.  This is the basic reason behind the advancement of courier services and the changes that shopping has experienced recently.
Courier delivery service app includes 24*7 customer services (which often includes chatbots), trained efficiently to customize solutions that give businesses a competitive advantage to grow. Businesses create on-demand app solutions for courier delivery that are secured and take care of that extra mile.
Adjectives That Define Modern Courier Delivery Apps
Like any other app, the courier delivery app must be user-friendly
Integrated with various payment gateway options
Incorporated with easy navigation and tracking in real-time with full control
It must-have attributes that enable users to monitor the fleet in real time
Must highlight details about what the vehicles are doing 24*7
Deliver more value to the customers
Manage the entire fleet efficiently
A record of all the bookings and activities is saved in an online diary
It is essential to have mobile invoicing, sales order, estimates, inventory, pricing, reports of sales on the field and much more
Courier delivery services app must capture time-stamped signature from their customers as proof of successful goods delivery.
It has GPS to keep a check on the status of all the drivers, details with the exact location. It gives an option to track a vehicle in real-time. Such updates put a business in direct control of vehicles en route, enabling the company to make better decisions and improve customer service.
Such apps work both online as well as offline to prevent the drivers to bear with poor cellular connectivity.
It allows managing routes to plan and optimize all routes in seconds to get the best delivery results.
Business Models for Courier Delivery Service App
Although every courier delivery app follows a different business model, some of the popular options to consider can be:
Package Tracking Aggregators
Disparate data from all the carriers are aggregated at one place and only one app is required to track all the packages, regardless of the carrier. Packages can be manually added using its ID. Push notifications on the app keep users posted about all the delivery status. E.g.: Parcel deliveries.
Branded Delivery Apps and Integrated Solutions
Mobile apps with order tracking capabilities, few online retailers will provide complete scope of the delivery. This allows them to know if the order is preparing to dispatch, has been shipped, or is out for delivery.
At many times retailers make use of branded package delivery apps as a competitive advantage accounting to transparency and convenience to their customers. E.g.: Doorman, Deliv, etc.
Postal and Courier Service Apps
Apps like FedEx and DPD make use of mobile apps in postal and courier services. They offer full-fledged customer admin panel that included the capability to create shipments and print labels for the packages.
Uber-like Marketplaces for Parcel Delivery
Out of the many ideas that Uber has floated to increase its overall value, Uber for courier delivery services could become another potential source of income for millions of drivers who are contracted by Uber and can supplement their driving with courier delivery or food delivery like UberEats. It could even provide a fresh angle for critics who claim the company and can misclassify them as independent contractors thus denying them of basic benefits like health insurance and minimum wages. Wherever the idea goes, Uber for courier delivery can be one of the latest results (after Uber Works) as the company's push to go public next year.
Such uber-like apps and businesses have off and on disrupted traditional business models across many industries. Adding to the latest, package delivery is one of the most popular crowded niches in the on-demand services arena.
Must-have Features in a Parcel Delivery App
While the app specifics and the fundamental business model have an effect on the scope and functionality of the product, there can be some features that every parcel delivery tracking app should have:
         Customer Panel
Sign up/Sign In – via social media or Google account
Customer Profile
Map View – Tracking Order
In-app chat feature
Integrated Payment Gateway
Push Notifications
Courier Ratings and Reviews
         Courier Panel
Login for Manager
Courier Account
List of available orders
Management of delivery status (either manual or automated)
In-app messaging (including the ability to contact the customer and discuss the details of the delivery with time and location)
Complete order history
         Admin Panel
Admin panel is mandatory regardless of any business model or app type with extended access rights. It is mandatorily integrated with third-party analytics tools to track app usage and learn about user-behavior. Large scale logistics apps have an additional option to integrate with the existing warehouse management system.
How do On-Demand Courier Delivery App Works?
The moment the courier partners are registered in the system by the carrier or by the user till the moment they reach their destination (handed over to beneficiary), the courier delivery and tracking apps couple affordability, convenience, GPS and flexibility, and are a convenient way to track the packages in real time.
Benefits of Having a Courier Delivery Tracking App
Out of the various available options, startups focus on grocery delivery, courier delivery, food delivery or even medical marijuana (Canary) delivery. Apps like Roadie combine ridesharing platform with on-demand delivery services.
These apps offer an easy way for users to keep track of their packets.
These reduce the cost of operations by providing flexibility.
The need to hire in-house couriers is prevented.
How to Build an On-Demand Courier Delivery Tracking App?
Building an app from scratch always takes additional time and effort besides technical expertise. Few things that must be noted to avoid the heck in the long run, like:
Selecting an appropriate business model.
Defining and estimating the business requirements before initiating with the idea; this might include the geography of the delivery service, size of the package, weight, type and packaging paper, envelope, plastic or cardboard, etc. Additionally, the type of vehicle to be used must depend upon the weight of the package. These listed aspects will definitely affect the scope of the app and its functionality.
Identify the right scope of features. This might include documenting and prioritizing the requirements and communicating them over to designers and developers.
The Perspective
Enterprises in e-commerce and retail businesses have aligned their top priorities to improve their last-mile delivery services. Hence, they wish to empower their team of drivers with latest technologies that eventually allows them to optimize the sequence of the deliveries that should be done along with the cost and flexibility of their operations.
With options like verified drivers, same day delivery and freedom to perform a service at best rates, courier delivery app services help save time, improves performance of the processes to keep a track on all orders, monitor and manage potential delays and schedule deliveries in advance. Courier App NYC Companies consider faster order dispatching, fewer errors, better performance from delivery partners, thus gaining complete control and visibility of all operations. Share your idea and our verified app experts will help you build relationships with buyers through personalized outreach. Request a free quote now.
About Author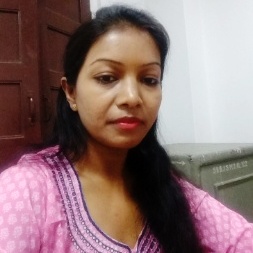 Neeti got her master's degree in software engineering in 2009 and has been working since for software companies of all sizes as a technical writer. What started as a high school passion has now been converted into a serious profession. She has a special knack of learning from all verticals and imbibing the extracts into her writing. She enjoys learning technical aspects of writing from her tasks where her experience and understanding are most impactful.