Android and iOS both are very picky in selecting the apps for their app stores. We can say that there is the flood of applications to get available for mobile users. It becomes very necessary and tough too, to choose great apps in the race. It's a challenging part for marketers to understand what the customers want followed by the standard guidelines of mobile app platforms.
How you taste your experimental recipes before serving it to a guest, as it allows to fix those mistake before hitting the table. Likewise, after developing an app, you need to do testing before submitting to the mobile platform. There might be ramifications, in the former situation, a guest would not like the taste and leave the table; in the second situation, App Store selectors would find the bugs and irrelevancy in the app, leads to rejection.
It is hard to face the rejection, so let's not face it. Taste the recipe of the app first before triggering to the users on app stores. A/B testing tools are used by every app marketer before launch, to figure out the response of users on different versions of the same app targeting the same user market. A/B testing is one of the effective marketing strategies for successful mobile application. These tools enable you to compare the data and help you to increase the conversion rates, profitability and fix the errors in advance.
In Technical Term – A/B testing is hypothetical statistical testing, in this test process, developers design two different samples of the same app, through which you will collect the right data, analyze it and find out which sample is best suited. A marketer always run competition between its two variations of products to know that which will rule the market over other.
At times, breaking rules are useful for experimenting innovative ideas but in such technical situations, you need to follow rules to get the comparative and empirical data as following the rules will make your app as efficient as possible.
A/B testing is all about researching on two variants
A research should be the essence of your testing. Make your points clear – What you need to test? How many pages required testing? The frequency of test processes? Organize the testing procedure, use the testing tools but the test should be on conversion research and analytic results measured from the derived data in the testing process. Use Heat maps and eye tracking tools to see where your customers show the most of their interests. Examine on the current work and discover the areas need to recover.
Do regular check-ups
To give the finest touch to your project, you need to make frequent tests on the same. It happens sometimes that different tools will show you different results, you will make changes in pages, code and analytics accordingly, so validate your A/B testing tool results using another analytical tool on regular basis.
Consider your testing for Long-term goals – Don't focus on short-term goals to get installation or few visitors into your app. You can't increase the conversion rates on your app immediately with the first A/B test you run for testing. It takes time and more frequent tests to achieve desired results. So schedule your testing periods for long term as there is always a room for improvement when testing a mobile app.
Stick to the rule "Customer-oriented"
First make a clear understanding of the needs of your customers or the needs of your targeted segment, as getting the customer needs is one of the important rules to follow in A/B testing. While conducting testing, make sure what your customers are looking for your app? And how they will receive the consistency? Every marketer should clearly define the target audience, recognize their needs and serve what exactly their customers expect from them.
User engagement
User engagement is more important after getting installed once in the mobile device. It is a long-term goal needed to consider while processing test for the variants.
Tools you can consider for conducting A/B testing for mobile applications:
1. Optimizely – Proved as one of the best tools for testing solutions for the web, mobile app, and mobile web app. Process the test of Sample A and Sample B in Optimizely to get the optimized experiences over the devices. Optimizely is robust, ease to use, multivariate and multi- page testing tool for giving best customer experience on every point of the app.
2. Google Analytics Experiments – This tool allows you to do a split test on various pages of your app. Google Analytics is a test for a division of A/B samples which allows you to practical test and examine hypothesis around the goals of your app. It allows you to split the check in 10 full variants of a single page, delivering separate URL of each one to the users.
3. KISSmetrics – One of the practical tools for A/B testing that gives you an idea that which part of an app is working right or wrong. It collects the data of the exact moments when user interact with the samples at the same time and their experience regarding the variants. KISSmetrics will help you adjust the errors and acts as the key performance metric you're trying to improve with the test.
4. Adobe Target – Adobe testing tool creates personalized designs for app versions, quickly conduct a test and confidently target content. Adobe Target will assist the test while targeting the test process and framework without coding and set up hassles so that it gets easier to judge the reactions of users in real time and instantly make the adjustment to deliver the best user experience.
5. Five-second test – A five-second test tool is also a valuable tool in optimizing conversion rates of both the variants. It mainly deals with the app design, logo, brochure, home page and other pages of an app, as user interface embraces an enormous impact on user experiences. This tool helps to measure the UX of an app and the attention meter of a user on A/B samples.
Choose the partner wisely!
If you are planning for an app, this blog will sure help you in the case you want to build a profitable and engaging app. In Konstant Infosolutions, we build successful mobile applications considering business profitability and expansion. We have a successful team of mobile app developers and testers for delivering prominent applications. Choose Konstantinfo as your app development partner and start boosting your business with an app today!
Similar Post:
About Author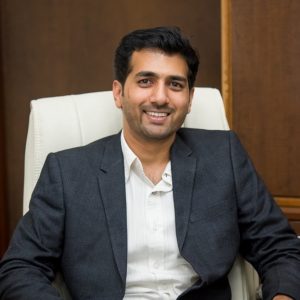 Vipin Jain is the Co-Founder and CEO at Konstant Infosolutions and is in charge of marketing, project management, administration and R&D at the company. With his marketing background, Vipin Jain has developed and honed the company's vision, corporate structure & initiatives and its goals, and brought the company into the current era of success.