Listing out the top advantages and benefits of going with hybrid mobile app development.
There are many aspects and forms in which mobile app technology is changing its face and is growing to help users with advanced resource and applications – to allow them to explore best of mobility traits and attain most of the underlying possibilities.
To that effect, you will see the most promising changes coming up in the arena of cross-platform technologies, which allow app developers to come up with a shared solution for different platforms with the help of hybrid mobile app development. And with its far-reaching value propositions and diverse capabilities,it is disrupting the space extensively and rising to become the first choice of different businesses and individuals from all across the world.
Here are a few rewards that come along hybrid mobile app development:
App integration
With Hybrid app development, you are able to combine different resources, techniques, and factors of development to inclusively work on an all-encompassing codebase that invariably works on different platforms. As a result, in a hybrid app, an overlay is created and application is synced with different device proponents, thereby enabling it to provide ranging service roles and inclusive task support to users.
Cost effective
With Hybrid app development, you get to build a common code for different native platforms by just investing all for once. Besides, unlike native app development, it saves you from putting in a lot of effort and demands less time to keep a check on things and track development separately for different versions of your app product. And of course, with that, the more platforms you target the more cost-effective it gets.
Easy to maintain
You get to maintain hybrid apps with sheer ease. As you get the quality experts and maintenance professional much easily in the hybrid space as the platforms supporting hybrid development (Xamarin, Accelerator, Sencha, PhoneGap etc.) are more in trend these days. Besides, of course, as it is just a single application running on different platforms you just have to keep your eye on a single application, which makes it pretty easier to maintain.
Easy scaling
As hybrids apps are built to work with different platforms and operating systems, it is easy to scale them from time to time. It is highly flexible and open to respond to different third-party plug-ins and tools that help you adapt to latest market propositions and make your app meet your evolved business needs. And, this applies to different serving technologies and platforms.
Stage availability
You are allowed to put your hybrid app on multiple platforms (Google Play Store for Android, on App Store for iPhone or iOS, etc.) as they comply with the native resources and traits of these app versions. This helps you to enhance your reach and communicate more extensively with your target users. Which simply means that you are covering more ground through these platforms just applying the effort once.
Wrapping up
With all that it seems that hybrid mobile applications are allowing businesses to have enough possibilities offering them a lot of resourceful value and commitment, saving their time and money to a great extent. Besides, the solution they are able to attain in the form of a hybrid app is all scalable and can be treated with different upgrades and accessibility options. All you need to consider here is you hire the right hybrid app development company and keep your plan sorted and communication up and straight and you will have all these advantages by your side – in the form of the right hybrid solution.
About Author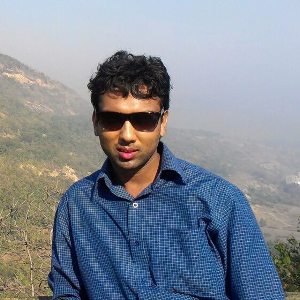 A marketing graduate, a deemed strategist, a sure geek - Tushar is a fine blender of the art and science of writing. When it comes to tune up content with commerce, he knows the trick. For him, if words don't make you think and beat, they are not worth your time. A crazy foodie, an unfailing jogger – that's him off the desk!