App Animations - The future is not about mobile, but mobility. Let's discuss the effects and advantages of app mobility!
The rush of excitement that once prompted users to download mobile apps as soon as they were launched on the app store or play store has come and gone. That agony and ecstasy of being a premier app developer in the market and create an app for an event, a marketing program or a business process has emerged and doomed. These mobile apps often look promising, but nobody actually used it. At other times, everything went disappointingly wrong. Technology creates wonders!
What prompts a user to download a mobile app?
A general user always gets prompted by a five-star rating, highest customer reviews and a number of downloads while selecting the best app to download and install. Out of tons of available apps (any utility) the ones that prompts users to download and install are with the best mobility ratio.
The rating-downloads ratio helps a user to decide how beneficial will that app be to them. Smartphone applications have imbibed mobility to enhance user-experience which has a huge impact on the communities, cities and the world at large. As the app developers focus their efforts on creating the next best mobility app, they know it that the rewards will be as good as the stakes and the amount of clarity coupled with confidence will be the driving factors for success. An app scores only if it saves user's time and provides personalized user experience
The decision to create a mobile app is not concentrated to resolve one domain problem – marketing, productivity, support partnerships, e-commerce, advertising, travel, healthcare, real estate, logistics, and shipment, rather it is a continuing program for addressing many needs of the user over multiple years, typically with multiple apps.
Introducing Mobility into Mobile Apps
Being radically different from the stationary desktop experience, mobility appears to be gold for mobile users. While it is usually easy to launch something on Facebook, Twitter or Pinterest, but building an engaging and meaningful following isn't that easy. Here it is not so much about mobile as much as it is about mobility. A similar thing happens in the rush to mobile if companies take a "channel" approach vs. a behavioral approach.
People always wanted information as to their fingertips. E-commerce stores surfaced to escalate some more convenience with digital transactions. Mobility comes with more information and the need and relevancy of details – providing convenience, social connectivity and social all served up on the go, across a variety of screen sizes and devices. It might sound like a "lean back" or a "lean forward" or a "lean free" approach to customer experience – scanning for information and waiting for your turn to act based on the knowledge gain.
The power of mobility can trump stationary smartphone experience. It changes with context. Every culture incorporates mobile technologies differently. Teenagers make use of mobile phones to share homework and update their friends. Farmers pay their electricity bills online via SMS technology in Africa. There are many more use cases of mobile technology. But mobility forms the context which determines if it all works together or doesn't.
Types of Industries Where Mobility is Particularly Useful and Can Bring Value to Their Business
Retail and e-commerce – Personalized shopping experience making use of next-level technologies such as virtual/augmented reality and artificial intelligence in chatbots.
Health Care – Mobility solutions can help patients to connect with their doctors at any time. It also means hospitals have a mechanism for improved patient management and staff management. This includes appointment booking as well as managing wait times, particularly if prescriptions can be offered directly through the app.
Food Service Distribution – centralize the process of distribution by connecting all food vendors to the distributor directly.
Education – educational apps that connect teachers, parents, and students.
Travel and Tourism – easy to attract customers by running multiple marketing campaigns.
Logistics and Transportation – Increase operational efficiency, improve the safety of shipment by live tracking fleet of vehicles.
Manufacturing – Helps manufacturers in improving production planning and operations, optimize factory performance, improve the quality of products, increase the efficiency of machinery by sending timely alerts to respective departments.
Being proactive to inject mobility into mobile apps
Mobile apps must be supported by marketing, tracked through analytics, improved via various techniques of user-experience, secure and managed by making use of new negation technologies. Justifying this level of effort requires big wins along with steady improvement from the use of apps.
How does app animations help?
Mobility Avenues:
Mobility can help in hiking sales/revenue
Can provide considerable improvement/enhancement in worker productivity
Can help in better customer service
Can help cut-down field service response time
Provides a competitive advantage and market share over competitors
It can provide easy information access
Mobility can expedite the sales process
Types:
Android Application Development
Windows 8/10 Mobile Application Development
Desktop Application Development
iPhone/iPad Application Development
Hybrid Application Development
Create Unique Animation for Mobile App
First-time experience
Swipe Animations
Functional Change
Visual Feedback and Representation
Meaningful Transitions
Hierarchy of Elements
State of a Process
Orientation in Space
Fun Animations
Functions of Animations for Mobile Applications
Animations can make a user experience/interaction with the mobile app as more exciting. This tool/functionality can do various things:
Acquaint users within their environment
Clarify the concept in a better way – more than the content and the static images
Call for user feedback instantly
Reinforce element hierarchy
Direct users over the potential focus areas
Give a probable hint about the next step in the process
Helpful in navigating users across the website/app – a quick tour guide
Quickly explain the possible changes in the arrangement of elements on the screen
Can act as a visual prompt
Depicts the condition of the system
Includes a fun element
What makes these animations work?
Most importantly, every single element of the animation has a rationale behind it. These have to be developed after consulting developers at every stage. And the target audience must be kept in mind while designing elements.
The key to a successful animation is the amount of detail it captures and the level to which it is interactive. The right amount of sound, graphics, special effects, and the captured content makes it possible to make human interaction with the digital world intuitive and enjoyable.
To Sum Up
The efficiency of the mobile application can be taken care of by polishing them as much as possible. Mobile app animations can be cost-effective and efficient if done correctly. It can re-direct the organization's productivity by reducing the production time/time to market, introducing reliability. Not every business needs an app, they do pretty well with their websites. But it only takes one early adopter to change the expectations of both customers and employees. As smartphones continue to evolve, apps are probably here to stay, making it apt to ensure you've thought about being part of the project to reach business objectives in 2020 and beyond.
About Author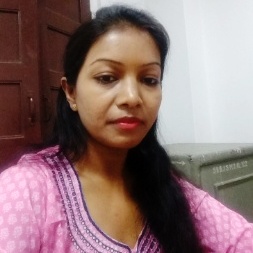 Neeti got her master's degree in software engineering in 2009 and has been working since for software companies of all sizes as a technical writer. What started as a high school passion has now been converted into a serious profession. She has a special knack of learning from all verticals and imbibing the extracts into her writing. She enjoys learning technical aspects of writing from her tasks where her experience and understanding are most impactful.