Here is the information that you need to know, how mobile technology blends your real estate business to grow big.
The business is now more customer-centric than earlier. It's important to explore the opportunities that revolve around the customers. The smartphone revolution is one such phenomenon that has drastically changed the lives of end users. Then, why not make a cocktail of success by combining mobile and real estate?
Smartphones have started to dominate daily operations of a business and impact day-to-day routine of the society. The methods and practices have been remolded with people adopting digital ways of doing things. Consumers are more prone to purchase a product through a digital platform or you can say that they favor exploring multiple options online before taking a final call.
Digital methods have brought a sense of ease in their lives with almost everything available to explore and inspect at the comfort of their padded couches.
Businesses have excelled and managed to increase engagement as well as retention rates by owning a mobile app. And real estate being one of the most advanced sectors in terms of technologies used, marketing campaigns implemented and new customers' mechanics shouldn't be left afar in using smart mobile solutions for business expansion and management.
Here we define the aspects through which your real estate business can flourish in combination with a customized mobile app.
Online house hunt
A real estate mobile app helps users to search their dream home at the comfort of the rocking chair lying in the corner of a living room. It has been observed that each house buyer searches over the internet for the available options before buying, which makes it more evident that a customized and a specialized app can work here.
Over 90% of the buyers begin searching their dream home online before visiting a nearby property agent.
House search becomes easy with a plenty of filter options including locality, society, gallery, interior walkthroughs, amenities list and a lot more.
Online reservation for a visit
The viewer can book a slot for a visit at the desired property via mobile app, which can be later confirmed by the support team working behind the scenes. This can not only reduce phone call hassles but also can fast forward the whole process of exploring and picking the desirable house.
Free consultation and better interaction
A real estate mobile app can help in interacting with customers directly, which as a real estate firm owner you always desired. It provides a medium of direct and effective communication that can down the line convert prospects into real buyers. What's better than that?
Also, it can be used as a medium to educate and get your users aware of the present market scenario by answering their queries in real-time. You can allow them to ask 'n' number of questions, which later can be answered by the industry experts satisfying the end users.
Campaign promotions
Effective and targeted marketing is possible with the help of an app. Plus, campaigns can be promoted on the fly. Marketers can make use of push notifications to notify users of an upcoming project, modifications in the existing schemes, walkthroughs of new projects with discounts, down payment leverages and much more.
Uniform showcase
The user can scroll through a sorted and unified property list in which all the properties listed are certified, authentic and genuine. Sorting and filtering options like location, type and price can prove helpful to the users in finding their dream home. Management of data becomes facile making lives easier for users as well as for the team behind.
Final words
A real estate mobile app is a useful entity to possess as it can manage a variety of things at once including property listing and details like price, location, type and gallery (images and videos). The procedures can be simplified with the help of an app while informative reports and real-time data analysis of users can be done on the fly.
Opportunities are immense and it's a chance to make your business stand out. So, what are you waiting for? Get in touch with us for further discussions and get started. With a global clientele of more than 2500 customers, we hold pride in announcing ourselves as one of the best mobile app development agencies in the world.
About Author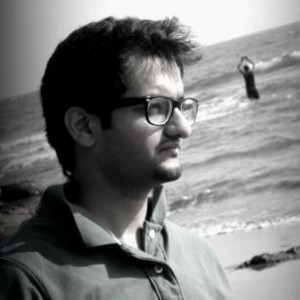 An IT Engineer, a Digital Marketer and a Content Marketing Specialist, Sahil Miglani enjoys technical as well as non-technical writing. His passion and urge for gaining new insights on gadgets, smartphones and technology has led him to Konstant Infosolutions. He quenches his thirst for technology through his action oriented writing skills and a profound ability to stay up to date with latest industry trends. Besides this, Sahil is a sports appreciator, a Sachin Tendulkar fan and a keen follower of cricket. He also has a flair for writing sports content. He lives with the belief that his hobbies have turned into his profession, no wonder he is writing wonders.