Your friend/colleague may say its ridiculously difficult, but we say you can and we can prove it as you read this full article.
There has been an evident tussle between big studios as we see them gobble up each other increasingly as smaller movies struggle and even name-brand titles tank at the box office. Movie Streaming Apps like Netflix has revolutionized the way people watch films. Companies like Apple, Disney, Warner Bros, and many more deep-pocketed studios have their top movie streaming app services in the pipeline. This questions almost every aspect of the movie industry – right from spoils of the Oscar season to the diversity of its storytellers.
Each time there is an entertaining movie that is well-made and well-received, it makes the audience realize that the typical Darwinian fight to survive has already been lopsided. Movie marketers have been trying to figure out how they could protect the smaller films that aren't four-quadrant mega releases. Can they ever exist in the cinemas or become dependent on movie stream apps? So what movie is going to get people to theatres? There must be something that makes people give into theatrical urgency. This remains true for films of every budget – a small-budget horror film, a gigantic event film or a mid-budget original drama.
Film-makers, producers, and distributors have got to be even more selective of the audience perceive that it's something similar to what they have seen on a movie streaming application service or cable service, it may not rise to the level of theatricality for them.
Every festive season, Hollywood's major film releases compete for American's entertainment time with a slew of new shows on Netflix – and all those television series that slipped through the cracks during the year.
With the rise in revenue of movie tickets, putting the industry on track for the largest year-to-year increase of the domestic box office in nearly a decade – and suggests that,  surprisingly, theaters can more than hold their own in the age of widespread at-home entertainment with free movie streaming apps.
Thanks to the Internet! You are always connected to your area of interest- whether its reading, chatting with friends, shopping, watching videos or making money. Earlier, apart from work, it was TV and newspaper that brought a great action and relieved us form the mundane routines- newspapers to know what's happening around and TV for our entertainment.
As we've entered into this modern era of technology, digital is the new media. As everything from shopping to eating out to finding directions have converged to just one screen that's a smartphone, the kind of disruption that hit the movie and television industry is already shaping the entertainment business. TV is no more people's favorite now- we've a lot of movie streaming apps that delights us with utmost entertainment and one of the biggest disrupters was Netflix. Movie application development has gone mainstream.
How did Netflix take over?
With the introduction of a novel and innovative way of showing movies online, Netflix took away the hearts of all movie buffs from kids to millennials to elderly people. It all started in 2011 when Netflix added the entertainment people wanted- and that was a streaming video, drawing the attention of Blockbuster's core audience with on-demand, high-quality movies they can watch anywhere, anytime.
Targeting the early adopters of DVD players, the company took over the famous, American-based provider of home movie and video-game rental services. Because our smart audience warmly responded to this new generation of technology, Netflix could win the battle for DVD-by-mail market supremacy, and it has reinvented itself in the last few years by creating great content- including some very popular series like House of Cards, Hemlock Grove, Arrested Development and more.
So, the whole idea was excellently implemented- a strategy for Internet streaming, convenient customer service and a virtual organization to deliver it cheaply and flawlessly. Netflix became a 'blockbuster' itself. And with faster broadband and smartphone screens, it came out to be the best software in the industry as it served to the shifting priorities much earlier.
How much does an app like Netflix cost?
If you are passionate about building a movie streaming app, don't step ahead without studying and knowing about the top players in the market. The journey will be easy and well-informed. Before calculating the cost, let's talk about some of the distinguishing features of Netflix, that you can include in your movie app development.
Name any new device, any new platform, screen of any size and Netflix is seen on it.Netflix's idea of supporting everything anything-including TVs, set-top boxes, dongles, consoles, tablets and smartphones- is far more proactive move.
Plan to launch your app on all app stores- Apple App Store and Google Play for all the new and old versions- whether you choose native or cross-platform app development.
Netflix's subscription service payed off a great ROI to the owners. Proposing various plans for viewers can help you monetize your movie app. In fact, this is the best way Netflix is making great dollars, and so can you. Go for monthly, quarterly or yearly fee, after a free trial version.
With the aim to provide highest quality videos, Netflix has started to offer High Dynamic Range video (HDR), rendering more realistic, peak brightness. To incorporate an HDR feature, you have to anyway go beyond your budget. But this will definitely reward you with more number of downloads, more conversions and high ROI and maximum profits.
Other features like payment gateway, user registration, content search, live chat, push notification, multiple language support, blocking of screenshots will be a must-have to develop a movie streaming app like Netflix.
Th total cost on an average will be $15-$20K. With each of the above advancements in the app, the cost may vary from minimum to maximum, and if your business demands more breakthrough elements, it may go beyond the said average cost.
Take no chance to get it built from any neighborhood developer, any freelancer, choose us to do the honors. We are among top movie app development company and ensure a wonderful experience for your viewers. We amplify startups with world-class UI/UX designs, finishing it to a polished app.
Take a look at our portfolio here to know what all innovative projects we have successfully delivered.
About Author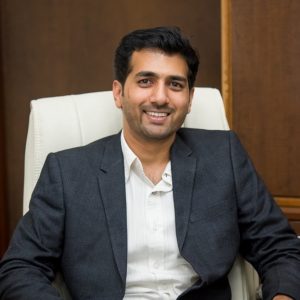 Vipin Jain is the Co-Founder and CEO at Konstant Infosolutions and is in charge of marketing, project management, administration and R&D at the company. With his marketing background, Vipin Jain has developed and honed the company's vision, corporate structure & initiatives and its goals, and brought the company into the current era of success.