Here is an idea for on-demand window cleaning service app that helps outsource chores to office cleaning agents!
After hitting different service verticals and allowing different businesses to reap benefits from on-demand mobile app development, we have another new entrant flashing up high and it is for cleaning services this time.
As per the market reports, the growth of such businesses signifies a high elevation trend which suggests that by the year 2022 it would reach a $75 million mark at a global level.
As per the market anticipations, this should be generating most revenues in the areas of North America and Europe and then should spread on to other developed nations, to boost the service volume with great numbers and intensity in the time lying ahead.
Top cleaning services by popularity
Post-construction Cleaning – Real Estate
Domestic Cleaning – Households
Commercial Cleaning – Public Buildings and Offices
These services are being planned to act just like Uber does in the sphere of car rental services. One of the most talked-about names in the segment – Osha-clean.com is turning user propensity fast in its favor. It seamlessly brings the cleaning agencies and users together with the help of a highly interactive interface, which is highly easy to use and prompt at responding to different user choices and requirements.
How does it work?
So, with Osha-clean.com, user can browse through a list of providers based on your preferences by applying search queries and filters. For the first time, the app asks user to book a service, asks to enter user details, which is a one-time act. As user books the service by your unique user identification code using your profile, you get a confirmation from the available cleaner who qualifies as per your search criteria to provide you the service.
Now, the provider comes to the place at a time user booked them for and is paid as per the deal – by either electronic medium or cash. On the completion of service, the app also asks the user to give your rating and feedback for vetting their service records.
In the entire process, the only task of the user is to book and pay for an on-demand cleaning service and lay back and relax. User gets the best available cleaner at their convenience as and when required.
The major features
Booking & Scheduling: The app allows user to book a service immediately or schedule it for later appointment as per need.
Payment Gateway: It comes with a complete payment facility, allowing users to pay through different modes including PayPal, Stripe, etc.
Instant Service: With the help of the app, user can opt for instant cleaning services for both domestic and commercial purposes.
What problems does it solve?
With an app like Start Me Up! Osha Clean, the user gets to take a look at a fine range of options available for cleaning in their proximity, without having to look for contacts and take it to a physical search. The on-demand cleaning service app allows the user to reach the right service provider based on their specific search. User gets to book services ranging from, post-construction wiping and sewerage cleaning to domestic sanitation and garden upkeep etc.. The best part is that they can choose their cleaner looking at the profile credentials and ratings given by other users.
Conclusion
If this is going so far to affect people's lives, there's definitely a lot that a user can have in it as business opportunity. So, it makes sense going with on demand cleaning app development based on the idea and theme of product, serving people in your area. As this should earn you great rewards that are lying ahead in the growth curve of the segment, as well as depicted by the reports from the industry.
About Author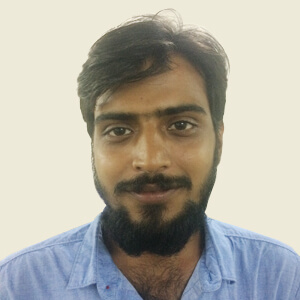 Mrityunjay is a content developer at Konstant Infosolutions- a leading mobile app development firm that caters to enterprises of all scales and industries with cutting-edge tech solutions. Being an engineer by education, a reader by passion, and a writer by profession, he finds no topic truly boring, yet nothing seems to content his craving as well- an essence he leaves in everything he writes.