Opting for a laundry app that helps you handle trivial household tasks can give you sufficient time to lie back and binge watch on Netflix!
We're all mature until someone brings out the bubble wrap, water color-filled guns, cites the mud water-filled pits or limping puppies, only I didn't say fudge! How do you feel while standing in front of pile of dishes or clothes, thinking of having a good time? Huh! Thankfully few apps are here to save us from the heck. Tech insiders say it:
Laundry app like cleanly handles all laundry needs with the push of a button – Tech Crunch
It can be thought of as Uber of laundry – Daily News
Cleaning a shirt is as easy as downloading a song – The Wall Street Journal
An app that would hopefully do for laundry, what Uber does for cars – Fast Company
The service with the ever more polished app and have a sparkling four-star rating on Yelp – Tech Insider
What are the things we hate about laundry? Is it washing, or drying or folding or putting it away? That probably takes things a bit too far!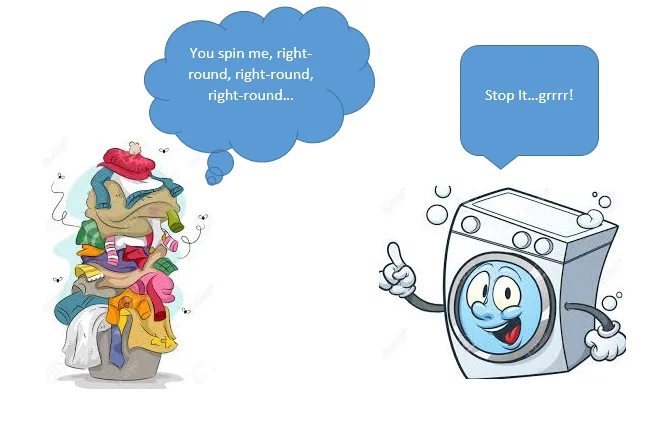 Have you ever looked over the last few loads of laundry and considered just throwing them away? Uh-oh! Well, see what mum-baby have to say in it:
Mum: Dirt, mud, ketchup, grass stain, grease, hot dog juice, paint, sweat, and sniff! A little dog doo.
Mum again: This isn't a shirt; it's a striped rap sheet.
Baby: I'm innocent until proven filthy!!!
What Popular Reports Say?
Statista reports that the retail and dry cleaning services market in the United States will amount to 5.2 billion U.S. dollars by 2025.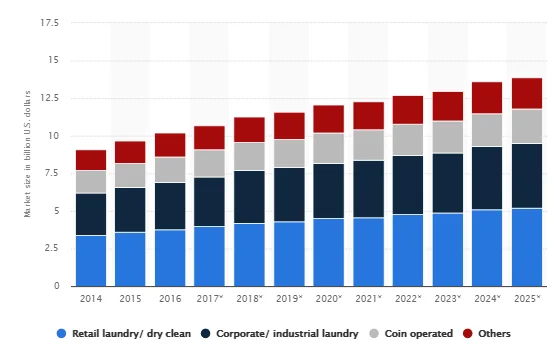 What's Cleanly?
It is an on-demand laundry app for those who are either working and have no time to get into real household chores or are a city person who had seldom visited or have any interest in washing. It is also for those who wish to have a family vacation in between Dad's work schedule, their volunteer commitments and dog-walking time (pun intended!) On-demand laundry services have hassle-free features and time-saving options for pick-up and delivery times.
How apps like Cleanly work?
Download the Cleanly App
Create a Cleanly Account
Save your address
Select your custom cleaning preferences
Schedule a pickup for now, later, or simply leave your clothes with your doorman.
A professional Cleanly valet will swing by with custom laundry bags to collect your un-washed clothes
Get your clothes within 24 hours – fresh and folded.
Close Competitors of Laundry Service Apps like Cleanly
Dryv
Fly Cleaners
Rinse
Zipjet
Wash Cycle Laundry
Pressbox
MyWash
Building Laundry Apps
An on-demand laundry service app will be divided into three parts: a customer app, a delivery app, a laundry app, and an admin panel.
Laundry Customer App Features
A customer app will have all customer details including name, address, personal information like phone number and email id, etc.
Sign up and Sign in
Select the type of service and add details (material, kind of clothes, detergent preferences, etc.)
Schedule pickup and drop off
Cost calculator
Various payment options
Tracking orders
Get Notifications
View Order History
Ratings and Review of Service
Laundry Delivery App Features
As soon as a customer leaves an order, it reaches the delivery app.
Employees can get information about orders – pickup and drop-off times.
Confirm Orders
Add locations on maps and build a convenient route for pickups and deliveries.
Set up tracking and change the status of an order when it's ready for dispatch.
Laundry App Features
This has all details about the order with the order number, type of service, details about detergents with particular washing instructions. As the order is complete, controls return to the delivery app.
Delivers laundry and dry cleaning to your door at tap of a button.
Wash and Fold; laundered shirts; dry cleaning
Snap photos and highlight any stains that require special attention
Schedule a pick up for now, later or simply leave your clothes with your doorman.
A cleanly valet will return your clothes fresh and folded, 24 hours later.
Admin Panel Features
Admin reserves all details about the client
History of order
Statistics and analytics
Dashboard with maps and calendar
Cost of On-Demand Dry Cleaning App
An approximate estimated cost of developing laundry apps like Cleanly comes out to be less than USD 25 per hour and the total cost would be USD 5000 and above.
In Conclusion
On-demand laundry apps like Cleanly keep track of every stage that clothes go through with SMS notifications, track your order down to the location of your driver with real-time GPS map updates. Best laundry apps allow users to set their washing and drying preferences directly in the app. They cater to temperature, fabric and color preferences.
Moreover, with multiple cashless modes of payment, users do not have to worry about carrying cash in hand. Such apps also provide free trials for a month which includes – Wash and fold laundry, Dry cleaning, Laundered and pressed shirts, Rush wash and fold and Hang dry items.
When we already know that time isn't the main thing, it is the only thing, it is not always easy to squeeze more from the available time like others but making most out of the powerful time requires adequate planning, prioritizing and spending the available hours. Laundry app development companies have eased laundry app development by creating an on-demand laundry application that makes the time-consuming task of laundry effortless. Right from picking the clothes at convenient times to bringing them back spotless and folded, Laundry app India are highly recommended by a large community of working people.  Calling all offer hunters! We've got some drool-worthy quotes on laundry app development waiting for you. Contact us now!
About Author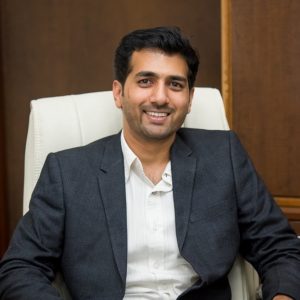 Vipin Jain is the Co-Founder and CEO at Konstant Infosolutions and is in charge of marketing, project management, administration and R&D at the company. With his marketing background, Vipin Jain has developed and honed the company's vision, corporate structure & initiatives and its goals, and brought the company into the current era of success.