This article helps you reach the details around how to develop an app like Zillow or Trulia – so you can find what all it takes to achieve the best of digital solutions in the domain of online real-estate marketing.
Zillow and Trulia are considered to be the pacesetters in the domain of housing and real estate. Though they are not into selling homes but they have brought in a lot of value to the domain by making the process of buying and selling homes a lot more transparent and insightful with their online advertising services. The idea has been best explained by Jonathan J Miller in the Bloomberg opinion section where he describes how apps like Zillow and Trulia are changing the way real estate works. This elucidation is well supported by a joint study by the NAR (National Association of Realtors) and Google, depicting the fact that 90% of home buyers do an online research when looking for real estate.
Zillow's major acquisitions
According to Google, this is not the first time Zillow has entered acquisition but this one with Trulia is the largest of all deals till now. And these two together make the biggest service in online real estate advertising. Now, if we take a glimpse of the acquisitions made by Zillow over the years, we would be able to discover the expanse of offerings it deals in and track-back the depth of the service it has to offer.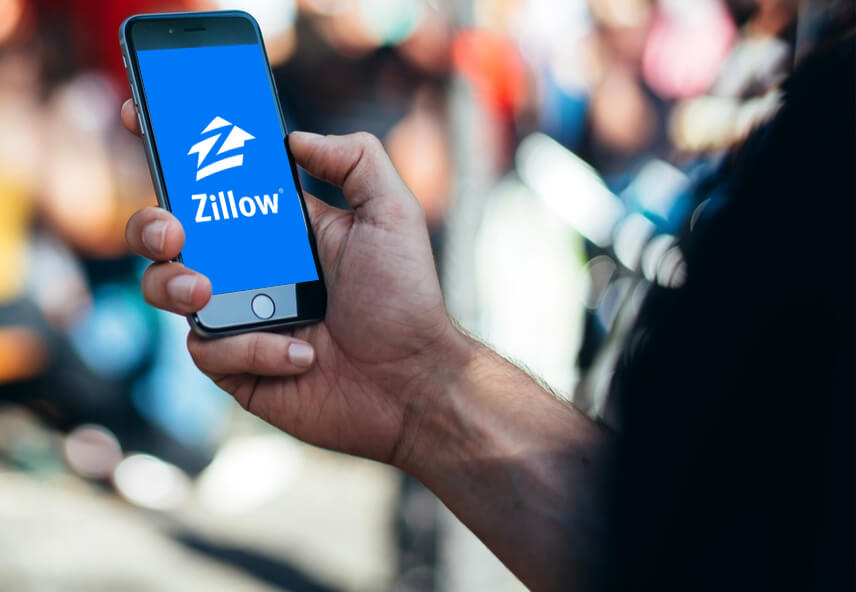 StreetEasy – A leading New York based real-estate portal
Agentfolio – A collaboration tool for real estate professionals and buyers to seamlessly communicate with each other
HotPads – A fast-growing home rental search engine and map-based apartment
Restly – A service helping developers access real-estate data from multiple listing services
How to develop an app like Zillow or Trulia
If you want to build your own Zillow app, it is important for you to know the important features that go in building a real estate mobile app like this. This is how you will be able to keep a focused approach in conceptualizing and building the app and would be able to achieve the most of it and in an assured way. To comprehend the solution better, we need to focus on the most followed selling and renting apps produced by the venture – which apparently are Zillow Real Estate and Trulia Real Estate. Let's find out what's lying inside!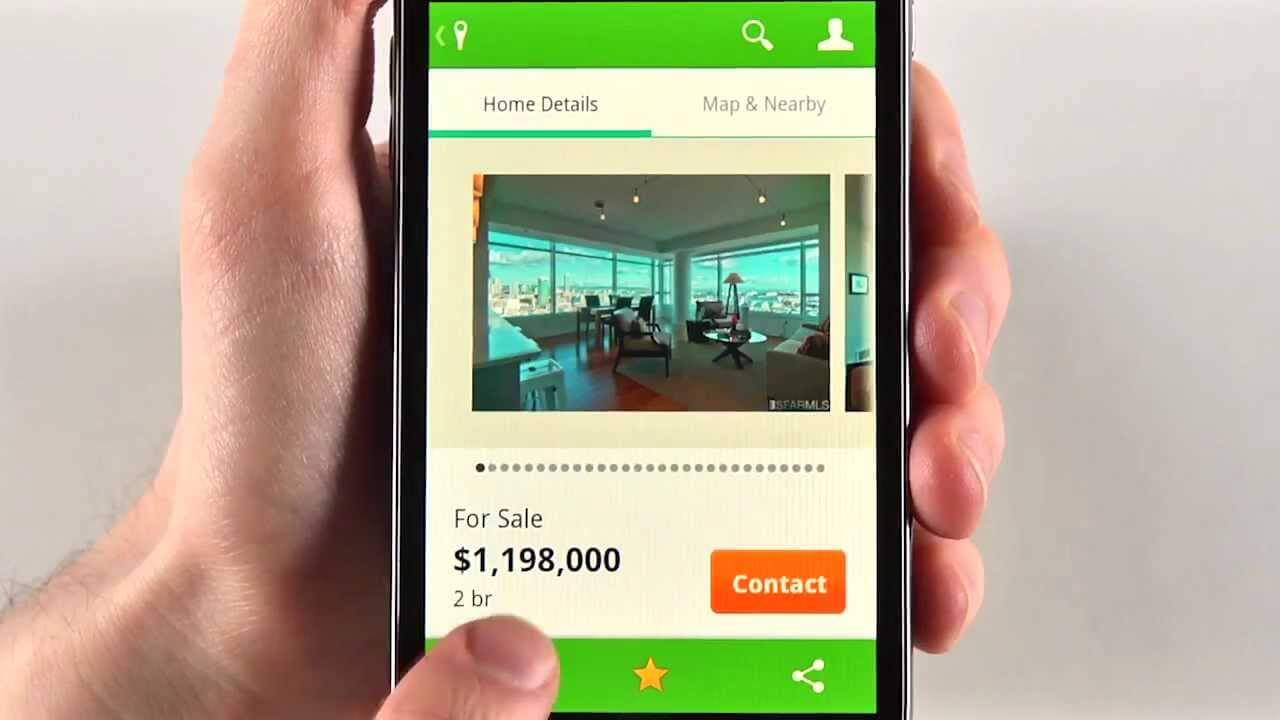 Databases are crucial
In this format of a service, you need to deal with a lot of people, their details, reports, and other archives. Thus, on an everyday basis, you have to churn out and refer to a lot of data and put it into the process to help you gather information on different real estate trends and factors. Thus, you need to have a detailed database and a compliant system in place to help you serve your trade and communication needs well. Zillow and Trulia presently get access to their data through MLS systems and National Association of Realtors (NAR). They even take help from 3rd party vendors, property agents and real estate companies to get that database working. By bringing them all together to get a full-stack database in place, you will have access to real estate data on par with these apps.
Advanced search functionality
This is certainly one of the pivotal features to have in a real estate app. The more sorted and responsive your search events are the better the user experience is. Which is the case with all leading apps in the domain. So, if you are gathering information on how to build a real estate app like Zillow or Trulia, it is important for you to study their search functionality in detail. Involve all vital search parameters like location, property type, amenities, and price range, and break them further into advanced search options to allow users drill it down to most relevant details as per their requirements.
Listings displayed graphically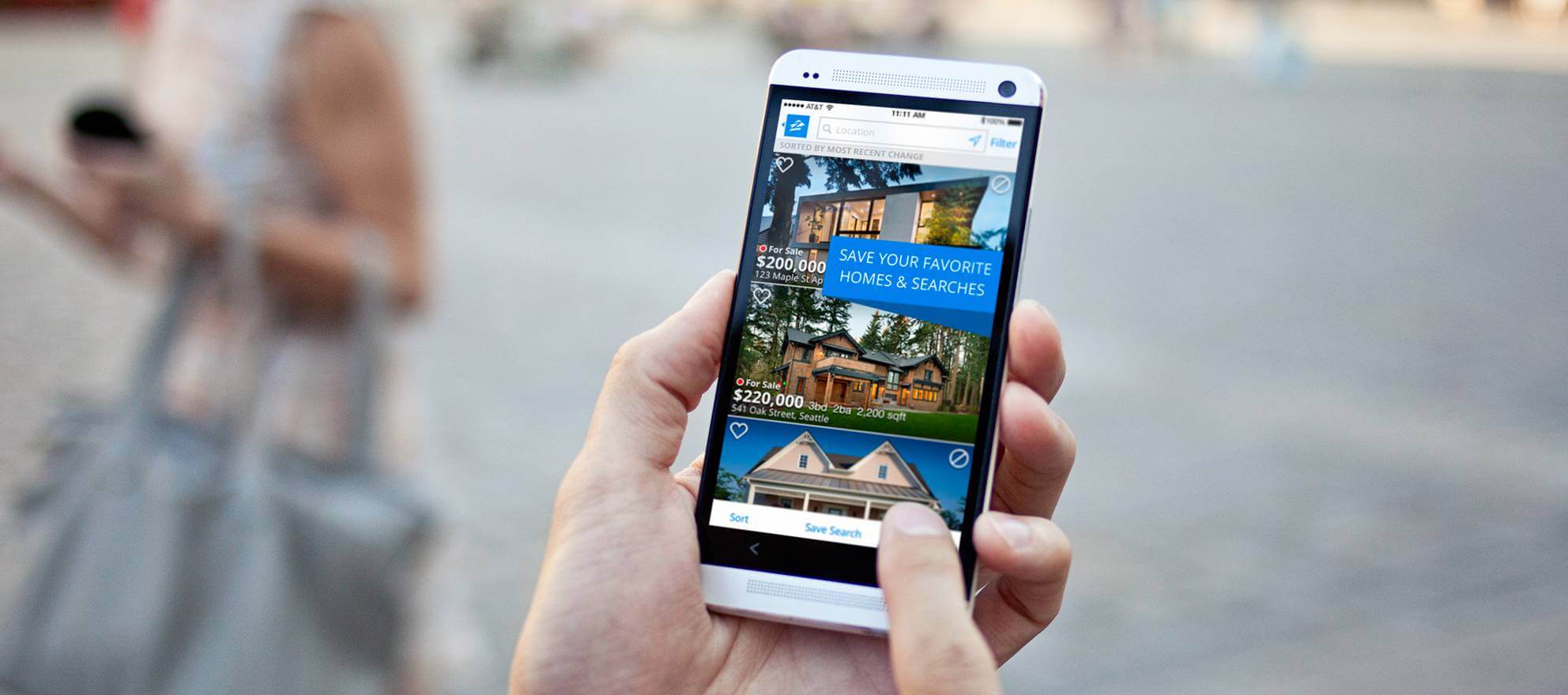 To be able to achieve better quality and more engagements with listings try putting them up with visuals. That's how Zillow does it replacing the long listing descriptions with presentable and intuitive graphics. There are different graphical interpretations you can choose to display on your app on both iOS and Android platforms. This can be done by using SDKs for charts and graphs. This will not just allow you to put maps and pictures of properties but also include street views and directions sourced by Google. This feature is highly interactive and valuable to users and this fact has been best maintained by reviews for Zillow listings over app stores.
Well-appointed maps
Any real estate app without proper information on neighborhoods can't work with audiences. And to put it along well you need to furnish it with well-appointed maps. This includes using markers to display the neighborhood information while allowing it to be filtered as per the search criteria. It can be further displayed with clustered details if there is too much information to be shown. Different values you can include are affordability, natural disasters, crime level, traffic, med sale prices, schools, commute, boundaries, etc. How you segregate and prioritize information and allow users to sort them to their worth make a huge difference here. Consult with a real estate app development expert and they would suggest you with how to place in the map functionality to match it up with the Zillow's grades!
Implement save search to retain users
Saving search feature is almost something like 'save to cart' we see with e-commerce websites. This may look a bit meager to have to help you with user retention but it has a far-reaching impact on serving and retaining users by noticing their search preferences and recommending them with relevant choices. These saved searches even allow users to refer to their last activities with the help of auto-suggestions and prompt them to continue searching from where they left last. Also, realtors can use this to market their products and services and communicate with the users allowing them relevant matches indicating their searches.
These are the features that you need to work on to be able to build an app like Zillow or Trulia. However, while you plan to go with your real estate app development don't forget to check for then prevailing trends and look up for all the major competitors who are doing good in the domain. You do it with all your will and wish and following these ideas well and you won't be falling any short of Zillow and Trulia for sure!
About Author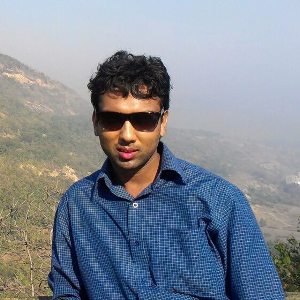 A marketing graduate, a deemed strategist, a sure geek - Tushar is a fine blender of the art and science of writing. When it comes to tune up content with commerce, he knows the trick. For him, if words don't make you think and beat, they are not worth your time. A crazy foodie, an unfailing jogger – that's him off the desk!