The way you put up with iOS apps is soon going to change with the latest iOS 11. Read this article to know how.
We all have seen in past how iPhone has grown to offer ever-innovative and ranging possibilities with each release. Yet again at Apple WWDC 2017, the CEO Tim Cook presented the next generation of iOS, i.e., iOS 11 – which is all set to offer a higher level of Apple proposals and features. The keynote of this conference inclines more towards developer-oriented offerings. It is intended to allow iPhone and app developers with extended ability to approach and develop advanced and innovative apps.
Here are some of the striking changes and updates that have been introduced on the event:
Smarter Siri
With this update, you are going to witness remarkable improvements with Siri. It comes with original voices that sound more human (both in male and female versions). Now, you will find Siri showing more intelligence with the way it learns, acts and responds to your queries. Even better, now it translates to Chinese, Spanish, French, German and Italian languages effortlessly. It can allow you to go with different accentuated facilities with the new Siri when you integrate supporting third-party apps so that you gain even better perspective of virtual intelligence that the program has to offer.
Refurbished App Store
The app store will now see a host of appearance tweaks that make it more user-friendly and appealing to be with. Besides better look and feel, you will be having more interactive resources to serve you dynamically and intriguing categories that include sections like 'app of the day', 'game of the day' and 'daily list'.
Great Music
Now you can listen to some great music, as iOS developers are allowed to get an access to over 40 million songs in Apple's cloud catalog using the all new MusicKit framework. Which will allow you to have a great experience listening to music.
Impressive Apple Map
Apple Map is now designed to cater to evolved routing and navigation needs. Now you can get a detailed view of a bus terminal and get to know when to drive slow and where to change lane. You can even get to know the details of a particular building in the form of the floor plan and the architectural built. With this, iOS app developers would be able to offer their users with better mapping and positioning experience and enhance their app's value incredibly.
QR Code Support
With the latest update, you are also allowed to scan QR codes through your camera to access websites. This will allow developers to offer speedy and more user-friendly way to login, which makes it a breeze of a task for you to access your applications.
ARKit and Metal 2 Framework
With the advent of Metal 2 framework and ARKit, developers will now be able to build a complex virtual structure to support content that powers high-end imaging and picture displays. This will be highly instrumental in opening more avenues for interactive gaming, industrial design, and dynamic shopping experience etc. Thus, you can expect more astounding games like Pokemon Go to come in,in the near future.
Instant Payment
Apple messaging app is now going to go even more benefiting with Apple Pay Cash getting integrated with it. This makes it really easy to send and receive money and you can do this through your Apple Wallet within your app.
Easy Sharing
With iOS 11, iOS app developers will also be able to initiate mobile apps sharing quite easily with advanced sharing components and resources. With this, it means that you can now seamlessly transfer images, documents, videos and content across apps.
With all these features, it clearly seems that iOS 11 is loaded with amazing features and utilities to allow app developers to offer you next level of accessibility, tracking, and execution through the new-age Apple apps.
About Author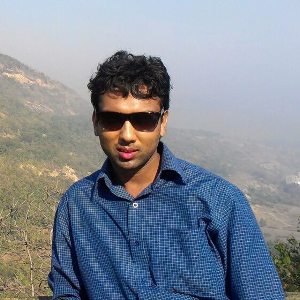 A marketing graduate, a deemed strategist, a sure geek - Tushar is a fine blender of the art and science of writing. When it comes to tune up content with commerce, he knows the trick. For him, if words don't make you think and beat, they are not worth your time. A crazy foodie, an unfailing jogger – that's him off the desk!