Want to develop an IoT application and don't know how much developing an IoT app costs? Here's the answer!
IoT is becoming a part of life each day passing. We are using gadgets for almost everything we need to put up with. In this regards, you will find IoT apps making it big with their extensive functional reach and inventive traits.
IoT or Internet of Things has become an important part of our everyday life – from changing the way we travel to changing the way we work or eat. According to a Gartner study, more than $235 billion was spent in IoT related services in 2016 and in 2017; it would grow by another 22%. Consequently, for brands, enterprises, and publishers, there lies a huge opportunity with IoT applications. While there are several service providers offering their expertise and infrastructure, the particular question that overwhelms businesses today is the cost of building an app centred on IoT.
The basic answer would suggest several different factors that lead to the overall cost of building an IoT app and they include:
The type, feature(s) and complexity of the app
The technologies to be used, especially the device connections
The team's size, location, reputation, and infrastructure
Start with a validated idea
An idea for a unique IoT app is obviously a great start to your investment, but it is certainly not enough to put your money. The first thing you perhaps should do is study the initial demand that the end product can generate and also take feedback on the target audience's view on the 'idea'. Follow these steps:
Define the concept of the app: Whether you are looking to work on a completely new idea or refine a product that already exists in the market, you will need to research on similar solutions. Compare the functionalities that already exist in similar apps and decide on something that will make your own app stand out.
Create a Proof of Concept (POC): The PoC will basically be evidence that the end product will be able to perform certain kinds of functions, either a solution to a real-life problem or be a commercial solution. You will also need to test the app in different environments (markets) and thoroughly document the results. This R&D will finally help you create trust among investors and potential vendors.
When it comes to the final cost of an IoT application development, there are three things that basically drive your decision.
1. Hardware
With IoT apps, the hardware of your smart gadget will incur about between 70% and 80% of the final cost. The more the complexity of the solution, the more is the cost. For instance, IoT devices and connected apps that use cameras, smart locks, motion sensors and other intelligent technologies will cost more than the basic IoT app/gadget. This follows that even projects that seem simple can get highly expensive.
However, the good news is that the cost of technologies like smart sensors has dropped by almost 200% between 2004 and 2016! Also, today, there are multiple options in open-source prototyping wherein microcomputers like BeagleBoard, Raspberry PI and Arduino have enabled startups to build IoT smart devices and dedicated apps from scratch.
2. Infrastructure
The second cost consideration will rely on the infrastructure. Some connected apps and gadgets require more complicated support systems than others and this also makes your IoT investment expensive. Also, the development and the implementation of the sophisticated system require a considerable amount of upfront investment.
Added to this are the safety and security tests. Modern customers are well aware of the need for authentication and safety standards. For example, if you are trying to build a smartwatch, you must also prove that the material used to make it won't cause skin allergies! Every tech product needs to be certified and this also involves some amount of monetary investment, apart from the fact that they take time too.
3. The Application
Again, just like the hardware, the cost of building the application (the app that would run the device) depends on the size and complexity of your project. A smart AC will be easier done tech than a self- driving car. Building IoT-enabled applications like EKG monitors will cost you between $3000 and $4000 while a solution like SBC Fitness will amount anywhere between $30,000 and $35,000. Larger projects with more complex features will need even greater investments.
While the cost of building an IoT solution is definitely high, you can always find ways. In recent years, IoT funding has increased or you can always seek funds through crowdfunding projects. The only thing is to ensure that your idea is relevant and you know the ways to make it work.
For more details on how much building an IoT app costs, contact app development experts at [email protected]
About Author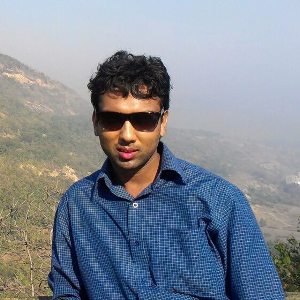 A marketing graduate, a deemed strategist, a sure geek - Tushar is a fine blender of the art and science of writing. When it comes to tune up content with commerce, he knows the trick. For him, if words don't make you think and beat, they are not worth your time. A crazy foodie, an unfailing jogger – that's him off the desk!