How do you think PaaS (Platform as a Service) would help your startup to acquire a host of performance and deployment benefits to bring you success.
PaaS (Platform as a Service), in the simplest of references, is a cloud-based computing service facility allowing users to build, manage and run applications without having to own or manage any infrastructure. With PaaS, enterprises are able to commit to high-end programming without having to face any execution level glitches and complexity.
Available in different application variants, PaaS can help startups to easily commit to different accessibility options to appoint development resources, facilitated through its Public, Private and Hybrid models. Here, Public PaaS offers services sourced through the cloud and doesn't use a company server or a hard drive. A Private PaaS, however, can work through a company's on-premises infrastructure as well as run on a public cloud. Whereas, a hybrid PaaS consists of a mixed deployment utilizing both Public and Private service facilities.
These PaaS application models extend their range to serve better development possibilities for startups with advanced PaaS architecture that entails Mobile PaaS, Open PaaS and PaaS for rapid development. These combine with the existing facility operating in an open source environment to allow developers to use their preferred language, database, operating system or server to deploy their applications.
With that, it is much apparent that how vast are the implications of PaaS in the cloud computing sphere and how that helps businesses in availing platform based service facilities to accomplish their extensive development and maintenance needs.
Taking that further, let's drill down into the reasons as to why startups should use PaaS:
Focus on innovation
The Web is witnessing a lot of pace in innovation. To cope up with that your startup needs to take quick steps in transforming your ideas into real applications. Here, setting up platform-level software to help you with this can be a time-taking and complex affair. PaaS can help you to quickly set up the foundation of your application besides allowing you to deploy it easily and empowering you to iterate, adapt and extend it as and when required.
Emphasize on your key business
Going with PaaS, you can focus on your immediate business tasks and roles without being distracted by secondary obligations, which lets you avoid extra efforts and overheads. This way you can focus on more progressive and productive factors of app development concentrating on innovative features and better user experience. You can further emphasize on ideas to create impactful communication funnel and attempting enhanced responsiveness through advanced graphics and merchandising options, to help you engage and retain customers better.
Use best technology and stay current
Deploying your application through PaaS keeps you off the challenges that you face with a self-built stack that requires you to regularly track, update, maintain and reintegrate different components over time. Moving further, when your deployment is done and things start falling in place, there will soon be a time when you swap updates to the app server or may be to the load balancer – and this will certainly not be the easiest of tasks for you.
Maximize uptime
As you go with the resourcefully planned and vast commercial setup offered by PaaS vendors, you will be able to avoid unexpected outages that cause downtime. With this, you are able to keep up with your availability goals and get to work with new and effective disaster recovery and business continuity options. Here, some of the vendors who emphasize on keeping the availability high enough, offer SLA (Service Level Agreement) with uptime as high as up to 99.9%.
Security aspects
Security sees a higher perspective of validity and commitment with the PaaS model. The PaaS security assures you protection against risk issues and threats on an upward spiral, defending your application with high-end security services. Besides, allowing you regular updates on security and upkeep of individual stack components. The best part, you are least likely to suffer any security leaks or performance failures.
All these reasons prove valid enough for startups to go with PaaS and make the most of all these factors at a low-cost framework, to achieve their application development goals with great authority and ease.
About Author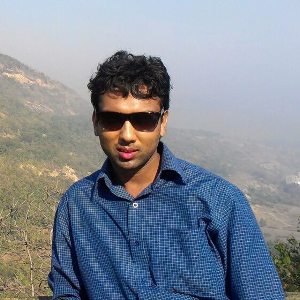 A marketing graduate, a deemed strategist, a sure geek - Tushar is a fine blender of the art and science of writing. When it comes to tune up content with commerce, he knows the trick. For him, if words don't make you think and beat, they are not worth your time. A crazy foodie, an unfailing jogger – that's him off the desk!