Bringing back the moments of happiness that was once played by kids as a gaming activity, walkie-talkie apps act like recapturing an escaped prisoner.
Recapturing an old idea based on simple physics principle of converting audio signals via an antenna, later the other walkie-talkie will decode signals of radio into audio signals and then the voice is heard. Build quality and the antennae quality determine the quality of voice heard in walkie-talkie conversations.
A long time ago, people had limited options for exchanging information with one another. It's even more difficult for younger students today to imagine a world where there were only a few ways to communicate – face-to-face or a simple telephone.
I hate to dredge the past, but the topic is history! The ancient Greek and Roman armies had been using musical instruments (percussion and brass instruments) for strategic purposes, ever since Joshua made those walls as Jericho come a-tumbling' down (Joshua fit the battle of Jericho ). This helped in keeping their troops informed, convey information at both times – during camp and while on the march. This practice has not only inspired them but has also simultaneously helped in intimidating the army. It was actually the French who gave us the most of the traditional bugle calls that are still used as a working principle behind most of the modern video walkie-talkie apps.
What is Marco Polo App?
Marco Polo is a video instant messaging app that gets started as soon as the users sign up with their name, phone number, and email address. After, Marco Polo App Login the users are easily able to find their friends who are already making use of this application by requesting for their phone contacts. The home page has different contacts that users can click and start a video chat. Users of the application can check all the chat history and tap on old videos to re-watch them. All the users that are within the group have access to watch any of the videos in the chat history, even if they do not own the videos. Marco Polo App Settings include video calling features withdrawing and adding text to videos. Users have access to respond to messages right away like a walkie-talkie and send a video reply when it's convenient.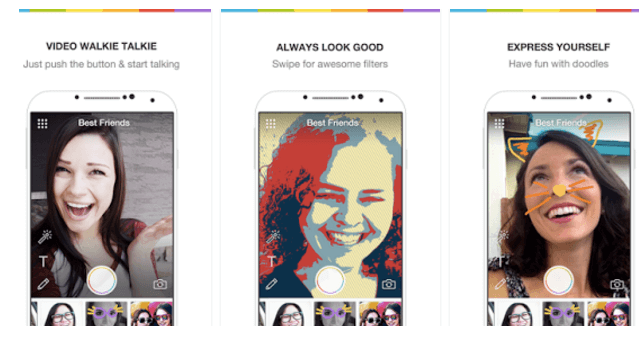 How Does Marco Polo App Work?
The basic mechanics of the app is pretty simple and it essentially reminisces very popular children's game. Instead of to and fro messages to friends to ask about their whereabouts, you're simply required to hit the "Marco" button to share a pin that signifies your current location. This app then shows you a list of friends and you can select the one with whom you wish to share the message.
Marco Polo App Chat
An app like Marco Polo is assumed to be less formal, less invasive and lower key affair.  You do not have to share your location and choose who you share that information with like in 'Find My Friends'. There can naturally be moments when you realize that you do not want to share your location with someone each time. And at other times you do not have guts to unfriend someone on 'Foursquare'; at those times you might simply keep your emotions off and didn't like to share at all. People also require sharing secretly or in a more private way as a normal trend in Snap Chat. The makers have tried to keep the app as low friction and addictive as possible.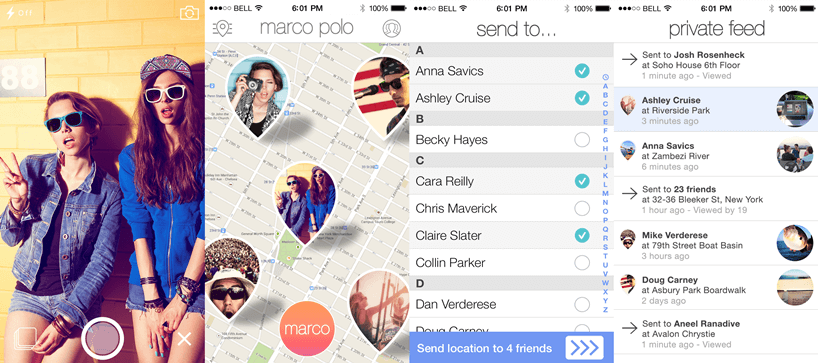 Image source: hashslush.com
How to Use Marco Polo App?
Marco Polo App Security is robust as such applications ask users to send their contact details to servers before connecting with their friends. Such applications also ask the users to upload their address book to know which of the friends already have apps like Marco Polo installed on their devices.
Does Marco Polo App Use Data?
Marco Polo app can work well with a Wi-Fi or a cellular connection. In case you're connected to Wi-Fi then there is no requirement to be connected to data while sending and receiving any files. The app makes use of data in absence of Wi-Fi.

How to Change Voice On Marco Polo App?
It doesn't matter if you are not looking your best, have a bad head or haven't put your makeup on, users have the flexibility to filter their videos and filter their voice via voice changers, to a lower pitch to sound like a robot.
Marco Polo App Text Message
It's easy to send Marco Polo App Text Message. It enables sending video messages, starting a conversation, coordinating plans, telling a story and sharing moments. This enables creating as many groups as required, make use of voice, camera, filters, and doodles in a way you like. Chatting is especially convenient in real-time, in walkie-talkie style or responds when it is convenient. It allows you to be hands-free so that you can connect on-the-go when your hands are busy doing other essential tasks. These enable less texting and full expressions. Just a click is required to express you fully, see complete facial expressions, hear the voice and avoid miscommunication. It's free, unlimited, and private and the video chats in Marco Polo Video App can be saved and watched again later.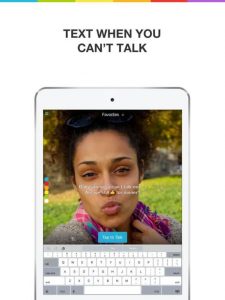 Top Alternatives to Video Walkie-Talkie App like Marco Polo:
Signal – Private Messenger
Line
Soma Messenger
Viber Messenger: Chats & Calls
Azar – Video Chat, Discover
Wechat
Imvu: 3d Avatar Creator & Chat
Google Duo
Booyah
Bunch
Succinct Comparisons
Almost everyone is living a conventional life with a range of facilities available to us. Not only the availability of these communication mediums has helped individuals personally but has also helped diplomats at a global level. With the increase in virtual communication mediums simultaneously less number of people are engaged in face-to-face or verbal communications. But are we losing the personal touch that is essential for humans in this way? Technology has changed the way we communicate in the following ways:
Communicating quickly and cost-effectively
Having access to more information
Communicating in a different style
Having a varied choice of how to communicate
Believing this it is important to determine how to develop an app that is able to incorporate the advancement of technology and changes in communication simultaneously. Landlines replaced telegraphs, cell phones replaced landlines, and the introduction of internet revolutionized sales industry (infact every vertical of IT) and opened new doors for personal communication. Emails replaced postal mails, social media replaced text messages and thus technology has been shaping the communication industry for over a hundred years. There are disparate mediums of communication from Facebook to Instagram and Skype to Whatsapp and this has essentially brought the World closer. Significantly, global app development agencies look forward to building an app that comes close to the scenario. Let's look at what we can do in these purpose-built ponds to generate a crop. Poke us!
About Author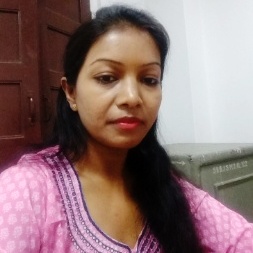 Neeti got her master's degree in software engineering in 2009 and has been working since for software companies of all sizes as a technical writer. What started as a high school passion has now been converted into a serious profession. She has a special knack of learning from all verticals and imbibing the extracts into her writing. She enjoys learning technical aspects of writing from her tasks where her experience and understanding are most impactful.