Tourism industry has reached the time when it should be taken to the next level of user engagement and penetration and this is only possible by empowering its communication and reach with the help of mobile app development.
When you are out on a trip and want to commute to place or find a service you depend on otherwise, what do you do? You either depend on the hotel staff to help you with this or contact the local tour operator to come to your rescue. This can become difficult for you as your plan to get served could get delayed and you may get mugged for too much of money.
There can be many related experiences based on different itinerant factors like doing easy hotel bookings, finding best attraction packages, tracking location, and getting access to most popular events, or getting an emergency help in time. And you can think all of those things that may come your way and all these are applicable here.
Now, what is your retort to these errands of travelling? Is there anything that we can have with us that provides a complete solution that focuses in making our outstation time full of treasuring memories and least of trouble.
Yes! We can have a solution achieved through a mobile app which can really deliver the ease and value we need from our ranging travel affairs.
And if we talk in terms of real need, we are in a craving requirement to get some perks in terms of movement while we are enjoying our time travelling at a place. Here, we just can't do without a decent travel and tourism app anymore, when we have apps for almost everything we do. And these demands are growing at a steady pace in all ways and forms.
This could be anything from finding a cab ride in a foreign land or hiring a travel guide to take you to places. This can further be something that allows you to easily put up with services that matter to you when you are away from home.
Any such solution in this domain can be best achieved and fulfilled by exploring the touring facts, tapping relevant functional ideas and diagnosing the pain points of travelers and allowing them something that is of niche value and connects with them contextually – establishing relevance with fine service specifics and going with a concept that has a detailed solution for them in the segment.
Here are some of those services broadly broken into different modules and features:
Ticket booking
As a person looking to travel with your family to spend your vacation in a tourist destination, the first thing you need to do is book your travel tickets to that place and back. Now, there are two traditional ways to do this – either you book from the counter or through an agent. With the first one you get to stand in long queues for indefinite time. And there's no guarantee if you will get the booking for the slot you are looking for. With the agent one, you have to pay commission.
Here, you can save both time and money by logging into a travel booking app and get your tickets booked from there. And if this app also allows you a cash back or reward point in its engagement scheme, it just can't get better for you. But people are not using (or in other words getting acquainted with) these apps. Maybe they are reluctant and have trust issues. And this is high time for such apps to come into the scene and allow us easy and prompt services and establish enough trust and connection with impactful communication and intuitive interface – to help tourism industry to grow in response to the growing mobile technology.
Local transportation and accommodation
When you reach a travel destination, the place is bound to be new to you. You don't know how to access different transportation and accommodation services. Here, you can be cheated for high rates and under-valued services. Through a travel management app, you can find and compare different options available at a place and be assure of standard prices to be paid to these facilities. You can even book services that help you with local transportation and sightseeing.
These mobile apps allow tourists to consume services in more organized and valuable manner. And therefore, you have more scope and options by your side to deliver them with better choices and updated offerings with the help of these apps and which in turn helps you to grow your travel business and expand your trade better.
Spot services
When you are out from the hotel and moving around with your family, you need a guy to guide you through major spots or maybe help you in shopping. Such services are trivial but important when you have distinct preferences or needs. Say, if you are carrying a baby or have your old parents with you, you can't always be sure that the things you carry along are enough for their special needs.
Did you realize later that the sunset point you actually reached was not the one you meant or was it difficult to find out the best local food in the unknown interiors of your adventure spot. Or maybe you didn't get the right medical help in time.
Here, a mobile app offering you local help and taking care of your on-journey woes can be of great assistance. And as a business it has a lot to offer in terms of opportunities and you have limitless ideas to work on. And these are as important as the other two mentioned above and you are bound to reach a point where such trivialities will keep you thinking of getting the dependable response in ideal conditions. And, this is where a travel business gets a lot of opportunity as a provider.
Final words
The more you dig deeper into the mobile app development possibilities you will get to put up with more ideas and choices to help you build a smart and advanced solution for tourism industry – which will allow you to penetrate through the eventful and prolific opportunities that are lying ahead. All you need to do here is find out what's next you can work on to help your target audiences who are significantly growing to own mobile apps as their first mode of reference and solution. Allowing them to realize value from their evolved tourism needs and keeping them served with resourceful mobile app solutions and eventually help your business and the tourism industry at large, to grow in all ways, directions and forms.
About Author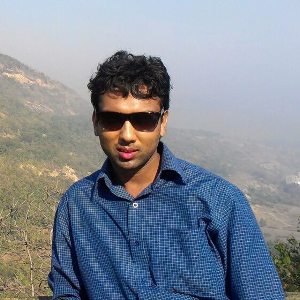 A marketing graduate, a deemed strategist, a sure geek - Tushar is a fine blender of the art and science of writing. When it comes to tune up content with commerce, he knows the trick. For him, if words don't make you think and beat, they are not worth your time. A crazy foodie, an unfailing jogger – that's him off the desk!