Konstant Infosolutions adds another feather in the cap by receiving a 5-star rating for the excellent mobile app development service, by a client on AppFutura.
We've written often about the commitment we hold towards client's projects, the quality of our solutions and services and the most compelling customer experience that we provide through client's projects. This time, it's about more than that. It's special and rewarding.
Fortunately, our latest milestone lets our clients do all the talking. We've received a five-star rating and an excellent review for our recently developed cloud-based photo album maker app- SnaPak. We're certainly proud of this achievement, receiving a perfect review from our client. We're more excited about adding this at the start of the year, foreseeing the future days to be brighter.
Along with a five-star rating, the client (Kyle Bagley from Florida, The United States) shared a feedback saying, "I enjoy working with Konstant. Once you work with them, you become family and they take care of family! I keep spending money with Konstant because they keep producing great work!"
(Thanks Kyle for your valuable words and the trust you have in us! We promise to delight you more in the future.)
Speaking of the app, SnaPak is an all-new photo album app, based on cloud technology, where all the photos and videos of birthdays, events, festivals, weddings can be uploaded and stored in the cloud. Through the app, users can also create a Pak to share the current happenings in their day-to-day life with family and friends. Click here to know everything SnaPak.
"I congratulate my entire team, who all have been a part of SnaPak and have been focused on client's needs and wants, applying their creativity and UI/UX design logics,' says Manish Jain, Director and co-founder at Konstantinfo. Acknowledging the review, he further added, "From the moment clients enter the doors of Konstant, we make sure they are happy, satisfied and received everything they expected and beyond. We want clients to know we value and respect them, and want them to keep coming back to us to turn their ideas into a success."
With our 3,500 projects completed and more than 2,550 delighted clients, we'd say it's been an exceedingly great journey for Konstant. You can read all of the reviews by our several clients here. You will enjoy watching some video testimonials as well.
As we work towards receiving our next reviews, we're committed to earning perfect 5-star ratings from every client.
About Author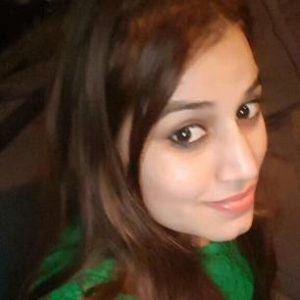 Heena Banga is a Senior Content Developer at Konstant Infosolutions- a globally recognized mobile application development company. She leads marketing and growth initiatives at the company using a mix of technical and business content tactics. Heena also contributes articles to CrowdReviews, OpenSourceForU, Sociableblog, ducttapemarketing, PAYMILL blog. She hopes to enjoy a business conversation onboard a commercial space flight someday. Her ultimate goal is to combine business and writing and go into Advertising.