Kotlin is here and is touted as one of the most powerful languages that we have seen yet for Android Application Development. Let's find out.
Kotlin-The launch of new programming language from Google is all in buzz these days. Kotlin is touted as one of the most powerful language among the pool of languages built for Android development yet. With Kotlin you can expect Android App Development to open up to new avenues and better approaches towards building futuristic solutions.
Considered as one of the most influential breakthroughs carried out by Google in the recent times, Kotlin offers developers with great ability to build apps using far-reaching programming references and technology resources that fervently define the trait and substance of the language.
Kotlin is well making the difference to the way developers go about building a solution allowing them to bring in more brevity and accuracy to the programming resources – doing away with verbosity of programming (like in the case of Java) and cases like run time exception that have been plaguing the approach towards coding for long and restricting development to take place in an easy and swift manner.
With its virtuous features, simpler syntax and stanch functionality traits, the language offers streamlined Android app development in the most resourceful manner.
Here are a few remarkable features that tell you how you would be benefited choosing Kotlin for Android application development over other languages:
Less coding, lesser turn-around
As this language allows you to build more with less codes, you get to do it fast and make things convert into results faster. As depicted by technology reports, it almost takes 20% less coding to build a program on Kotlin compared to Java. Thus, resulting in a faster TAT and great results.
Easy to learn
Known for the compatibility and ease it offers, Kotlin offers effortless learning and adaptation as a modern technology. It is so easy to refer to and absorb that even the freshers in the field can grasp it easily and are all ready to work on it within a few weeks of time.
Highest Compatibility with Java
The language is highly compatible with Java, which is the biggest advantage to go with it for Android development. You are allowed to use Java frameworks and libraries and allied tools while working on Kotlin and that makes it so resourceful and expansive in its offerings.
Open Source Language
As Kotlin is an open source language powered by Apache 2, you have to just get yourself a Java-to-Kotlin tool to convert your intended Java files into Kotlin. The converter tool you use here would transform your complex codes into easy ones, which are highly companionable to work with. Further, as Kotlin provides for open developer networks it allows you an extensible reach to programming and support components, which is not limited to any certain level like other languages.
Available for free
This amazing new language is available for free and there's nothing that you need to pay for, while developing your Android project on it. This makes it offer wonderful opportunities to new Android app developers and prospective learners who don't have access to paid programs and resources.
Highly versatile and secure language
By using NullPointException, Kotlin allows you to avoid errors and you are able to code without facing any glitches and you are able to program your application in a safe and secure manner. Besides, it is highly efficient and versatile language with rich features that assist in build applications seamlessly. It offers you built-in null checking, high Java code compatibility, simple extensions to add new functionalities to existing classes among many other modern approaches to Android app development.
Closure
With a program this synergizing and perceptive, you can expect a lot from your next Android app development project, putting up with a fine array of attentive features and highly responsive environment that Kotlin has to offer. As you see the time passing by, you can expect the programming language to further expand in its reach and compatibility as a more resourceful and compelling Android application development facility.
About Author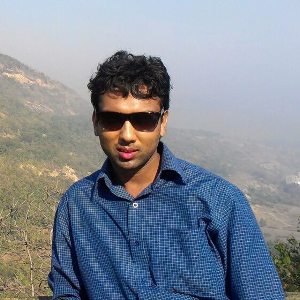 A marketing graduate, a deemed strategist, a sure geek - Tushar is a fine blender of the art and science of writing. When it comes to tune up content with commerce, he knows the trick. For him, if words don't make you think and beat, they are not worth your time. A crazy foodie, an unfailing jogger – that's him off the desk!