Online shopping is not a new concept, the upgraded version of this concept is shopping through mobile devices and users adopting the same with high speed. Suppliers need to understand the acceptance of B2B mobile buyers' habits which is getting high with each passing day.
During a research, we have come to the key fact that 30% of B2B eCommerce sales are taking place through mobile devices, replacing shopping through the website over desktops or laptops. So the demand is calling suppliers for integrating mobile technology to keep up with all new demands and expectations.
B2C eCommerce is already a big player in online shopping but B2B eCommerce is an emerging player in generating higher revenue across the world. The best part is the advancement in hardware and software technologies in mobile devices providing a whole new range of new opportunities to suppliers and users as well. Many new features added to mobile applications like push notifications, connectivity with social media, mobile payments, easy feedback and much more, provide big opportunities to suppliers to operate outside of their traditional box.
Alibaba and Amazon set a standard for how this B2B eCommerce works with all benefits, these big players are the creators of B2B eCommerce website trends which is more like B2C. B2B suppliers now recognize the significance of B2B business environment for business customers as it is as important as B2C market.
Globally, by 2020 the B2B eCommerce market will be twice as large as the B2C market – $6.7 trillion vs. $3.2 trillion – according to research provider Frost & Sullivan. The company predicts that China will emerge as the largest online B2B market with $2.1 trillion in sales by 2020.
As per the ideas of our developers and thorough research, we have written this article for bringing your attention to four important ways mCommerce technology is shaping the B2B eCommerce sphere.
Enrich features and mobile stores
Suppliers opting for native mobile apps as the app providers featuring catalog package, multiple payment options and effective checkouts. Native apps enable the customization of features for suppliers. This leads to offer various features like personalized dashboard and personal order records tailored for mobile users.
Mobility of devices makes it easier for suppliers to manage their sales and related transactions even while on move. Through B2B mCommerce model, suppliers can confirm orders, track target progress and update catalogs while approving real-time customer demands.
Integration is a piece of cake in mCommerce
Gone are those days when people used to use mobile phones for calls and texts only, nowadays, users get addictive to use a mobile phone in their day-to-day lives that could never possible through laptops or desktops.  The advantages of mobile devices and disadvantage of desktops created this habit of using a mobile phone in everyday activities.
Integration of new features in mCommerce technology driving high speed in workflow and greater efficiency. Like Apple Pay, Google Wallet and Square integrated with the features of mobile wallets that can be used for checkout processes, whilst geolocation enabled services can provide local real-time information.
mCommerce is creating marketing and advertising opportunities to suppliers
First, take a look on the facts – First, 76% of suppliers said the mobile marketing harmonizing more value to get better ROI. Second, RetailMeNot did a survey of more than 200 retail marketing executives and ended up with the conclusion stating that in 2016, 87% of retail marketers are planning to invest more in mobile marketing.
I hope that you will get some actual idea about how mCommerce offering opportunities to retailers to market and advertise their products or services. Popularity and usability of mobile devices contributing the whole new ways of advertising products. Suppliers can send some customize offers or promotional messages to their target users for timely notifications of finishing pending tasks and much more. Retailers can customize these marketing offerings as per users' search history, previous purchases, and their location.
Analytical tools are able to provide needed yet factual data
In eCommerce world, data is king. Analytical is the only way to extract actual and factual data of users and using that information, they can design the user interfaces accordingly. B2B buyers are adopting an approach of customer-centric experience, build on results of each customer requirements.
The layout, user interface, navigation, integrated features all depend on the available specific data of users. Big analytics companies like Google along with a host of smaller providers, are now offering extensive data about mobile and in-app usage.
Our developers, managers and strategists keep digging out new trends and technologies that could be beneficial to our clients. We have a crew of skilled professionals that can develop an excellent integrated mCommerce technologies to your eCommerce business and you will see the positive impact of mobile commerce technology.
About Author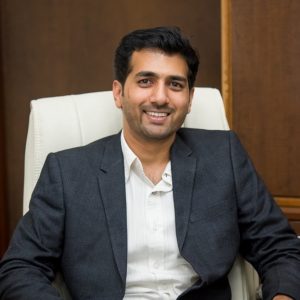 Vipin Jain is the Co-Founder and CEO at Konstant Infosolutions and is in charge of marketing, project management, administration and R&D at the company. With his marketing background, Vipin Jain has developed and honed the company's vision, corporate structure & initiatives and its goals, and brought the company into the current era of success.