Never let go your favorite band's event in your town, discover possibilities in mobile event discovery industry and create opportunities.
When is Coldplay coming to our town or where has the Rihanna event planned next month or what the Justin Timberlake event has in store for us? Being a music lover, you got to be on your toes and educated about the events happening around you. It's not about the music lovers, but for the ones who look to bounce on the opportunity of beholding their idols, influencers or celebrities in a concert, a live talk show or a promotional event.
People tend to miss out these events due to their tight schedules, commitments or you can say due to a lack of responsible informer. They remain uninformed most of the times about such shows or events happening around them, which calls for a solution that can inform, remind, update and educate enthusiasts.
Event industry through numbers
The event industry is huge and demands a thoughtful approach to streamlining procedures. With predictions of millennial consumers to spend over $1 trillion, the event industry looks a lucrative market to put your money on.
Millennials, being the largest consumer base for event management firms, are estimated to spend roughly $600 billion every year. In addition to this, more than 75% of them prefer spending on experiences rather than things.
Around 82% millennials participated in events in 2016, while the number of people spending on live events has grown by 70% in the US since 1987.
The market is lucrative and possibilities are there for you to count on. The spectrum is wide, which calls for an insightful ploy to get the things rolling.
Ideas to get you going
If you want to cement your place in this highly enticing market, then you got to crush your competition gaining an edge over them. Consumers are used to big names of the industry including Meetup, Eventbrite, Facebook events, Live Nation and more. You need to be exclusive if not early in order to get consumers redirected towards your camp. Here are some of the crucial ideas that can help you steal the show.
Since the gap to be filled is huge, you need to be more specific about the types of events you want to feature or niche you want to target. The ultimate goal of any startup is to be acclaimed globally, but multiple steps at the same time won't give you results rather step-by-step process can certainly grant you success.
You could target sporting events, talk shows, literature fests or may be musical evenings/nights, whichever fascinates you the most. You could also spice up the market by building an event app for classes and not focusing on the masses, say for example an event app for just the VIPs and their grand extravaganzas. Think different, think unique.
Program your app intelligently to target consumers based on their locations as the possibility of people travelling outstation for an event will be lower than those residing in the same city as the event. Hence, targeting local audience becomes crucial.
The app enables you to gather location data easily, which can be stored securely and analyzed for use at the time of marketing.
Millennials are likely to share more often to social networks than others about their experiences. This means integration of social networks could prove beneficial for you as an event promoter. Shared photos, curated stories about the event and questions of millennials asking who's attending or accompanying could help gaining the required engagement from prominent social networks to rank high in their search feeds.
For attendees, local or from different cities, it's important to learn about the venue more precisely than anything else. An interactive map could help them locate the venue easily in addition to popular nearby places to visit. Integrate a responsive map into your app for a guiding direction plan and enriching user experience.
You can further add value by allowing users to book tickets from the app itself. But ensure you are tied up with a reliable online payment gateway for the process to run smoothly so that your users don't hesitate in making online purchases.
Discount coupon integration
Millennials prefer spending on experiences while they try to save even more. Last minute deals are quite popular as millennials continue to follow and interact with the brands over social channels for grabbing the same. It was noted that men were more prone to grabbing the last-minute deals.
Gathering the data for event discovery app
The foremost requirement for any event app to go live and perform is data. There are APIs available in the market that can be used as desired from the leading event app giants like Meetup, Facebook events, TicketMaster, Foursquare and more. You can make use of them for accurate data while company profiles can be extracted from the brands' websites.
Final Words
Mobile app technology has transformed the ways of operations with innovative tools at work and event apps are among the most useful tools, application development companies could end up making. It's easy to use, informative, reliable and secure, therefore prospering like no other market.
If you are looking to create your own event app, then feel free to contact us. We'll be happy to assist you and estimate your project's viability, cost, development and more.
About Author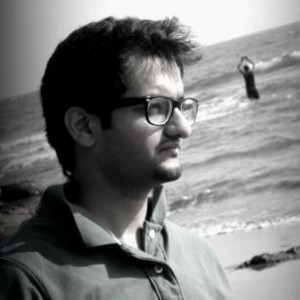 An IT Engineer, a Digital Marketer and a Content Marketing Specialist, Sahil Miglani enjoys technical as well as non-technical writing. His passion and urge for gaining new insights on gadgets, smartphones and technology has led him to Konstant Infosolutions. He quenches his thirst for technology through his action oriented writing skills and a profound ability to stay up to date with latest industry trends. Besides this, Sahil is a sports appreciator, a Sachin Tendulkar fan and a keen follower of cricket. He also has a flair for writing sports content. He lives with the belief that his hobbies have turned into his profession, no wonder he is writing wonders.