PhoneGap is the next big thing for cross platform mobile development. But is it necessarily the right choice for you as a business owner or a developer. Let's find out.
PhoneGap – An Introduction
Before we get to what PhoneGap is all about, let's take a look at the category it falls into – Cross platform app development. Cross platform app development is quite simply the utilization of various technologies in order to develop a single mobile application that can run on multiple platforms (iOS, Android, Windows, etc.) simultaneously. Given the current craze for mobile apps across all the major mobile platforms, cross platform (also known as multi platform) app development is gaining more and more popularity as a one-stop solution.
PhoneGap is one such cross platform mobile app development tool and is making the rounds globally in terms of both popularity and critical acclaim. So, what is it about PhoneGap that makes it different from the various other multi platform app development tools? Here is a breakdown of what PhoneGap can do for you and where it is applicable.
Benefits of PhoneGap
From the perspective of both developers and app owners, PhoneGap offers several advantages over native app development. While the battle of native app development vs. cross platform app development is a never ending one, each field has its own distinct advantages and disadvantages that we will cover later. For now, here is a look at how PhoneGap can help developers and app business owners.
Advantages to Business Owners
The most obvious advantage of choosing PhoneGap development over native development is the ability to create a single app, which will work for all the mobile platforms out there. From the perspective of both business owners and phonegap developers, this is a huge win. For business owners, it means less money spent on development and for the developers themselves, it means less efforts to accomplish a single task.
Uniformity across platforms
Before the inception of cross platform application development, business owners had major issues with uniformity across multiple platforms. An app developed for the iOS platform often functioned and looked different from one developed for the Android platform. PhoneGap effectively nullifies this problem by giving the app a uniform look and feel across all platforms.
Based on HTML5, JavaScript and CSS3
Unlike native app development, PhoneGap works on HTML5, JavaScript and CSS3. This makes it easier for business owners to utilize their own firm's development center as these are all browser based skills that do not require expert input.
Supports smartphone mainstays
One of the cleverest things about PhoneGap is its ability to tap into a smartphone's hardware like the camera, accelerometer, geo-location hardware, etc. These are usually the properties of native apps that PhoneGap has managed to incorporate into itself, thereby making life easier for business owners who wish to utilize PhoneGap for development without compromising on User Experience (UX).
Advantages to Developers
No extra development skill required
From a developer's point of view, this is indeed one of the most beautiful and captivating aspect of PhoneGap. Considering that developers of all degrees are familiar with the basic languages like HTML5, JavaScript and CSS3, developing apps on PhoneGap does not require the developer to learn a new set of languages or acquire special skills. Any developer with a working knowledge of HTML5, JavaScript and CSS3 can work on PhoneGap development.
PhoneGap offers a highly robust backend system that assist in high speed development, which essentially reduces development efforts. Additionally, PhoneGap also has a beginners guide for first time developers which speeds up the process further.
PhoneGap is essentially free software due to its open source license. This means that the PhoneGap community constantly compiles new code and modules that can be picked up free of charge, thus helping developers even more.
PhoneGap – Is It For You?
So, the above mentioned advantages seem to make PhoneGap the perfect tool for your next app development project. Should you go for it then? Well, that depends really. When considering PhoneGap, keep in mind that a 'one-size-fits-all' approach may not always work. Your decision to pick up or discard PhoneGap as a development tool should take into consideration factors like business needs, developer skill, delivery timeline, app requirements, audience demographic, etc. Reflect on these factors and if PhoneGap makes the most sense, then it probably is the best tool for your next app.   Click to view Infographic on PhoneGap

About Author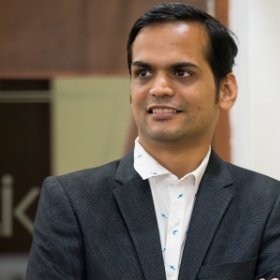 Manish Jain is the co-founder and Managing Director at Konstant Infosolutions. He is responsible for the overall operations of the company and has played a major role in bringing Konstant up from its humble beginnings and, with his immense energy and drive, transforming it into a globally trusted name in IT solutions.