Check how our top tech-experts bounced the technology and flipped the coin in their favor by propelling Props2 towards all-new success!
Project managers and their teams often feel the pressure to deliver on time, within budget. The entire process often becomes confounding with strict timelines and lots of pressure. Going with the flow, when a tough (medium to large scale) project is delivered to the client or the management, it calls for a small celebration on part of the teams and to blow off some steam.
Every team has their rituals that they adhere to after every project. Some teams pop a bottle of champagne to celebrate, others take a little time off to recoup and do some team building. We celebrated the completion of our big project, Props2 by cutting a cake.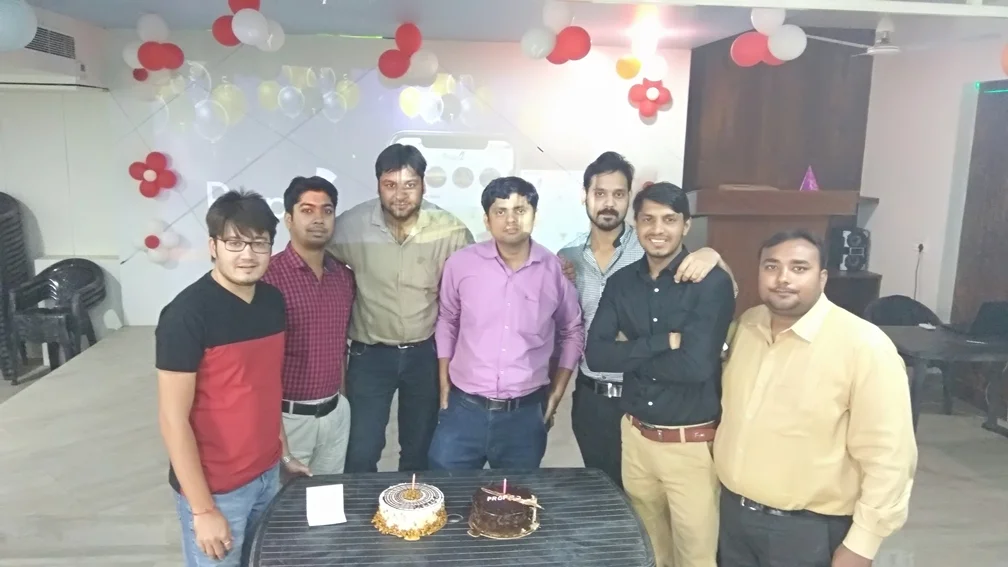 Props2 is a Nashville (the capital of the U.S. state of Tennessee) based social media app that connects friends, community, and charity in the state. Props2 users shop at local businesses, eat at local restaurants, give props and share their great experiences via selfies, comments in feedback, reviews, and ratings. This allows area charities and non-profits to reap the rewards.
Digging into some details: Props2 project is all about sharing the experience with the community, by visiting a shop or favorite locally-owned retailers and restaurants -> Share your awesome experiences in town with your social circle on Props2. The more you post, the more you and your causes will benefit! -> Every time you share the business experience with a quality post, the retailer will donate to your choice of participating charities right here in Nashville. A portion of this money also comes to you. Everyone wins! -> Discover new local businesses and learn about the charities that impact Nashville. Props2 opens doors of businesses, retailers, and restaurants you've never tried before! Check-in on the app and let your community know about the experiences you have in your community.
Teams at Konstant created a platform that ties together three "categories" of users all of whom have a stake within a specifically defined geographic community.
Major modules comprise:
Community Business Partners (CBPs) i.e.: Local businesses with a customer base and financial stake within the community
Community Service Organizations (CSOs) i.e.: Local nonprofit organizations (or local chapters of national nonprofits) with a defined role to provide economic, social, medical, educational, and/or cultural services to the community
Community Members (CMs) i.e.: Members of the general population residing within the community
The Android version of the app is currently live on Google Play Store and iOS version also live on the Apple App Store (Props2). The final version will be updated in the upcoming weeks as the current version have some fixes and pending enhancements.
The appreciation letter from the client was quite a claim. But the most ingenious element of the event was the atmosphere that the organizers of Props2 and Konstant together created for event attendees.
Props2 was a ton of fun. The best minds in their respective fields shared invaluable insights and a lot of knowledge was gleaned upon. The conference didn't feel like work. It was more of a retreat and a fresh respite from everyday life at coding.
We had some local speakers at the party, some of our dynamic employees having dynamite approach to specific problems, discussed the features, the modules that were completed and that had to be taken up as the scope of the project extends.
One thing that Konstant does incredibly well with every successful event is to allow their guests/attendees to acquire hands-on-experience with the company's software. Not only does this provide event-goers with enhanced skill-sets, but it also helps new, possibly on-the-fence users, become die-hard fans.
About Author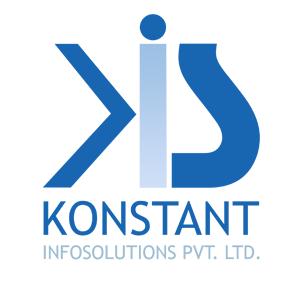 Dedicated to keep you updated with our empowering organizational ideas, board announcements, key information and insightful resources based on various trends and developments, that are valuable to you as an aspiring business and an avid audience.