RMAD is the result of hard work of a business solution provider group, which engaged to develop a rapid mobile application tool for several years. RMAD eliminates the shortage of RAD, as it is suited for big projects as well.
RMAD stands for rapid mobile application development, it is a term created by Gartner to provide back-end and front-end capabilities to your mobile app. RMAD endows its customers a tranquil way for creating apps with time to time update.
Need of RMAD:
Over the recent years, the mobile industry is grooming everyday with prodigious characteristics, and this is the reason that industries were looking for a fast and acute way for mobile application development, which can confer ultimate solutions within scarce time. RMAD allows these characteristics with time to time update.
Before RMAD, tools like MADP and BaaS were present for mobile application development, but for code free programming, industries required a more convenient business solution provider.
It dispenses all the features which was previously exist in MADP, but the advantage of using this is it eliminates the unassertive indications which we have to face in other tools.
RMAD provides high reliability in an acute way, it is a software which provides a quick way to develop apps, which is based on object oriented model and provides a drag and drop GUI interface for your comfort.
The actual affinity between these two is, both provide tremendous mobile solutions.
Gartner published a market guide also for the general people to express how RMAD works.
Advantages of using RMAD in mobile app development:
RMAD gives a quick idea to fabricate apps, now it is possible to fabricate apps in a very short span.
RMAD reduces the budget: Before RMAD, almost 80% expenditure invested in maintenance purposes, but the cost of creating apps slackens significantly after RMAD, now the expenditure is very less.
A significant prototype curtails coder's confusion readily. RMAD provides a quick prototyping, a rough idea to developers for fabrication. After prototyping , innovative apps can be easily fabricated.
The advantage of using this, RMAD provides fast application development with less testing, the visualization process is well suited to our needs, it requires less resources and if client needs any change at any phase of development, it is very flexible.
It is cost effective and good for small as well as big projects. It reduces your overall cost with reliable features, companies can negotiate with a small code.
Except these advantages, there are some disadvantages as well:
On each development phase, client approval is required, if you are not skilled enough to handle these type of tools, it is difficult to manage for you. Proper modularization in each phase is also required.
Another disadvantage of RMAD, it is not suitable for scalable apps. It fails to deliver a consistent user experience across all operating systems. Another concern with RMAD is the shortage of comprehensive features like time boxing, integral development model and information about later versions.
One main concern regarding the RMAD is, companies looking for adopting the RMAD should have a limited number of apps as creating a number of apps for different requirements can be quite challenging and the system can become unmanageable. The company should have a proper management system for managing the apps while adopting RMAD.
Conclusion:
Traditional approaches like MADP take huge cost and delivery time in development. RMAD gives great advantages over MADP, it confers a mobile environment to create apps expeditiously. Anyone could build mobile applications on RMAD just having a little programming knowledge.
We are having technical professionals provide the supervision, insights, guidance and best practices for rapid mobile application development. We deliver flawless execution across the entire project of mobile application development.
Similar Post:
About Author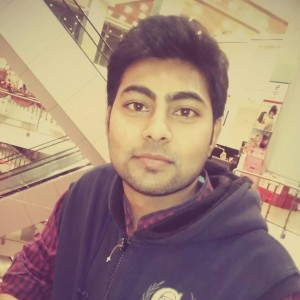 Cricket and football lover, a technical writer @konstantinfo, in writing since last 3 years enjoys bringing in a touch of humour to the darkest of times and hardest of stories. In his quest to make sense of the world, he previously experimented with writing, photography, cricket, skydiving, tech dilettante, One-word self-description: Quipster.