Let's discuss the indelible effect of Swift vs React Native on iOS development and their share of meltdowns!
What is React Native?
React Native is a cross-platform mobile framework that allows building apps by making use of JavaScript. It imbibes native and cross-platform app platform features into one single application by following learn once, write anywhere paradigm.
What is Swift?
Swift imbibes the concepts of Objective-C and C language. It provides great access to existing Cocoa frameworks. It doesn't need a separate library import to support functionalities like input/output or even the string handling. Swift as well as merges procedural and object-oriented portions of the language. Moreover, the run time used by swift is the same as that of Objective-C system on MacOS and iOS. Swift is enjoyable to code, is expressive and simple to use.
Why are these preferred for iOS app development?
Both React Native and Swift have been preferred for iOS app development since long.  If you are looking for reasons as to why swift took away iOS app development in stride, here is some food for thought. While some cite reasons as Apple Watch saw noticeable spikes in growth for several listed skills. It seems a bit of a reach to pin it all on Apple Watch and watchOS, but according to experts who kept an eye on Apple's products reported => when Apple released its best-ever initial demand for a Macbook Pro, Swift used to rank high on TIOBE's list of popular languages, and is finally starting to eclipse Objective-C among iOS and macOS developers. Apple similarly has tvOS for Apple TV.
Graph Depicts Most Preferred Programming Languages (globally) – As of early 2019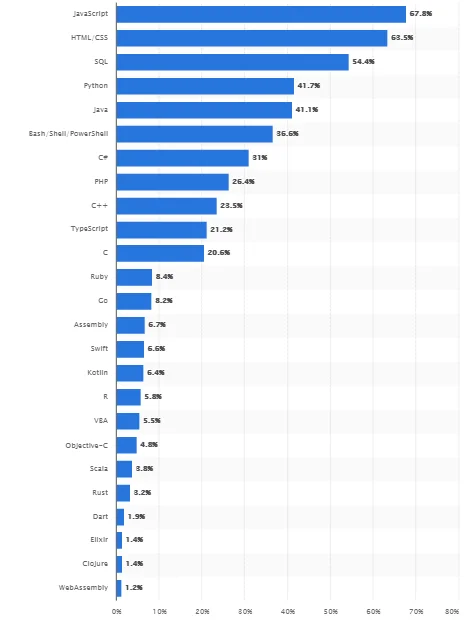 Figure 1: Most used programming languages among developers worldwide, as of early 2019
TIOBE Index for Popular Programming Languages in 2019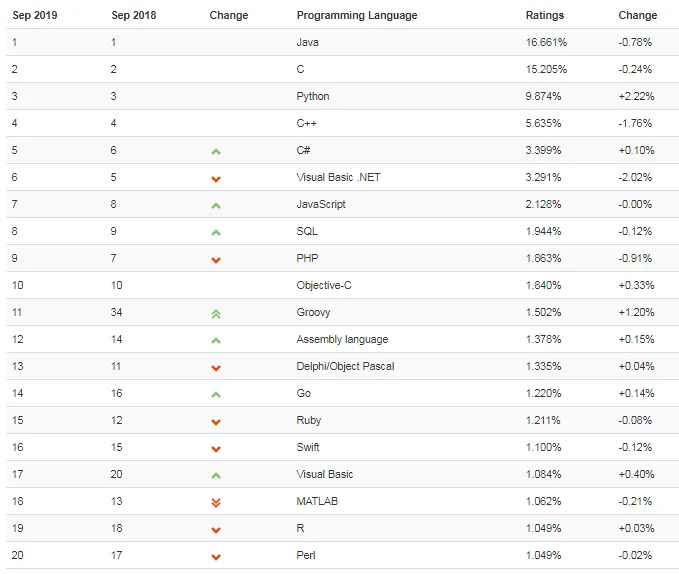 Figure 2: TIOBE Index for most popular programming languages (Updated till September 2019)
It happens sometimes that an app needs to access a platform API. Neither React Native nor Swift has a corresponding module yet. In such cases, it becomes easy to make use of some existing Objective-C, Swift or C++ code without re-implementation in JavaScript or any other high performing, multi-threaded code as in image processing applications, any database or any other advanced extensions.
Why is React Native favored?
React Native is written in a way such that it is convenient for the developers to write real native code and may able to access platform to its fullest. What differentiates it from other popular frameworks like PhoneGap (Apache Cordova), Appcelerator Titanium – that also make use of JavaScript to create iOS apps?
With React Native (RN) the code may be written in JavaScript but the app's UI is completely native. It is as well not laden with the drawbacks associated with a hybrid HTML5 app. Additionally, React Native introduces a brand new, highly functional and radical approach (of course unlike Titanium) to create interactive and creative user interfaces. After-all UI depicts the current state of the app. React Native is way ahead of its cross-platform competitors due to enormous libraries and ready hand solutions. These tools make the development process much faster and more convenient.
React Native has a whole lot of libraries and frameworks like NativeBase, React Native Elements, React Native Maps, UI Kitten, React Native Material UI, React Native Fabric, Lottie Web, React Native UI Library, React Native Paper, React Native Vector Icons. The community also has its set of tools like expo and Create React Native App to assist in building React Native apps without making use of Xcode and Android Studio.
What does a Swift programmer need for building an iOS app?
In case of developers who have made use of Swift earlier, they wouldn't be very excited with the prospect of making use of JavaScript. But for the sake of functional programming aspect, encoding algorithms, forming techniques that encourage transformation and immutability. However, how UI can be constructed in Swift is pretty similar to that in Objective C – UIKit based and imperative. A Swift Programmer needs to specify following before creating a mobile app for iPhone users:
Install Xcode and create a playground
Define Variables and Constants
Analyze Different Types of Data
Define Operators
Check for Arrays
Define Dictionaries
Loops
Switch Cases
Classes
Functions
Static Properties and Methods
Closures
Access Control
What features make iOS developers choose Swift?
Features of Swift that make it stand out amongst the pool of languages used for developing iOS apps are:
It is open source
Apps coded with Swift are quick to be coded and released on the App Store.
Swift is cost-effective, less error-prone and requires less maintenance
Can be used to create applications of all complexities.
App sizes can be trimmed by making use of dynamic libraries.
Swift is now one of the most popular topics in iOS app development amongst top mobile app development companies.
Comparison React Native vs Swift
What makes them different?

Swift

React Native

What is Swift and React Native used for?
Swift is designed to work with Objective C and Cocoa frameworks. It is built by Apple, as an open-source, general-purpose, multi-paradigm programming language that can be used to create beautiful responsive applications for mobile apps, wearables and of course tvOS, macOS and watchOS.

React Native is a library that is built upon JavaScript and the React. It allows for creating applications for cross-platforms.
Features
Features of Swift:

Besides the features discussed above, Swift is safe, fast and expressive. It also has:

functional programming patterns,
powerful error handling,
advanced control flow,
structs which support extensions,
methods and protocols,
generics,
concise and fast iteration,
It comes with multiple return values and tuples.
It follows safe and easy programming patterns,
enables quick access to existing Cocoa frameworks,
there is no need of separate library import to support functionalities like input/output or even the string handling,
It has almost the same run-time as Objective-C on Mac OS and iOS.
It unites the procedural and object-oriented portions of the language,
Swift is open source

Features of React Native:

React Native (RN) is open-source.
RN is driven by a vast community.
React Native can ease out programming on both iOS and Android platforms.
RN architecture is well-tuned to mobile devices as it is based on Graphics Processing Unit instead of the Central Processing Unit.
It has the 'live reload' feature that allows developers to see instant changes to code at runtime.
The modular and interactive interface makes it easy to create flexible applications, thus relieving the test engineers in understanding the programming logic and building appropriate testing scenarios.
It makes use of predictive API that predicts app UI, a highly responsive interface.
It allows code reuse and subsequent cost saving.

What are the most common applications?
Developers can switch to Swift from their existing Objective C project, therefore it is preferred by most of the startups. Some amazing applications are written in Swift:

Firefox iOS app built in Swift
Airbnb,
Apple Store,
Bitmoji,
CNN,
Camera+,
Dubsmash,
Eventbrite,
Fitbit,
Flipagram,
Flipboard,
Groupon,
Hotwire,
Imgur,
KAYAK,
LinkedIn,
Lyft,
Medium,
Meetup,
Microsoft Selfie,
Mint,
MyFitnessPal,
Product Hunt,
Timehop,
Truecaller,
Tumblr,
Twitter,
VSCO,
Venmo,
Vimeo,
Vine,
Wallapop, and
The Weather Channel.
Yep: A community where geniuses meet, written in Swift
WordPress for iOS written in Swift
AudioKit: Open-source audio synthesis, processing, & analysis platform built-in Swift, etc.
WeChat clone written in Swift

Some amazing applications are written in React Native:

Facebook: social media and social networking.
Instagram: the Photo-sharing app
Skype: Video calling and messaging app
Walmart: Online shipping app.
Tesla: Vehicle communication app
Airbnb: Hotel Booking
SoundCloud Pulse: Online music
Bloomberg News etc.
Gyroscope
Myntra
UberEats
Doscord
Discovery VR
Townske
Wix
Delivery.com

And many more.

How do they perform?
Swift is fast, flexible and does not require any pulls and picks to get things done.
More memory is required, which makes them slower as compared to their Swift counterparts.
Cost of app development
Cost of development is high, as it is iOS specific.

(native)

Subsequent cost is saved as the same code is applicable across platforms (OS), which saves time and effort.
Development process
Swift applications take a longer time to develop as they are platform-specific.
React Native applications take less time to develop across platforms.
Where can we go from here?
Though we have discussed more about the subsequent features in this blog, performance, cost, development process, common applications and definitions, this article can give you solutions from testing and networking to navigation, etc. If you are a Swift or react native app development company and plan to create a native or cross-platform app from scratch, be sure to contact us.
About Author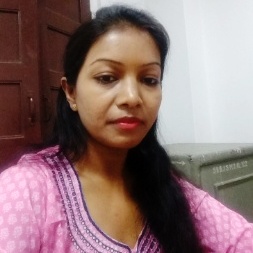 Neeti got her master's degree in software engineering in 2009 and has been working since for software companies of all sizes as a technical writer. What started as a high school passion has now been converted into a serious profession. She has a special knack of learning from all verticals and imbibing the extracts into her writing. She enjoys learning technical aspects of writing from her tasks where her experience and understanding are most impactful.