Here are the top trends in Android app development you should see all over in 2018.
Mobile operating systems keep growing to deliver higher functional possibilities and better communicative value as they keep advancing with time. And the more community-driven and bigger they grow as an app development ecosystem, the more they need to keep up with the trends. And all the leading platforms achieve that status of compliance and commitment by constantly going with and adapting to latest roles and resources over time.
Relating with the idea quite well, Google Android regularly comes up with newer traits, practices and resources to allow you ever better possibilities with Android app development.
So, what's new this season. How Android is going to make it further bigger this year. Let's find out the top Android app development trends that are going to change the game for you in 2018.
Android Instant Apps
Announced later last year, Android Instant Apps are the newest thing around to grace the long-held significance and eminence of Google Play Store. The new technology is gaining a stronger standing as it now allows users to instantly access and use the apps without requiring to installed them on their devices. This allows them to save their phone memory as these apps are not actually stored on their devices but are sourced and retrieved from a shared facility that isn't device dependent.
AMP Supported Web Apps
As you can see Google offering better search experience with each update, it becomes important to get something on board like AMP (Accelerated Mobile Pages) supported Web Pages, to allow users to have better loading speed for mobile apps operating on the web browsers. And because of this AMPs are going to be in a high demand and would be driving and affecting the trends that shall impact rise in mobile app visitors, increase in mobile search rankings, decline in bounce rates and increase in CTRs.
AR and VR
AR (Augmented Reality) and VR (Virtual Reality) are on the top of tech feeds these days. If you go by a report from Statista, the userbase for the AR and VR technologies are going to grow at a rate of 50% YoY, moving ahead. And this is going to impact all leading industry segments and functional niches, making them adapt to newer possibilities offered by the technologies. And with this technology on a rising continually, you can expect Android app development to come up with ever advanced AR/VR driven solutions down the line, to make you derive the most of Android's power.
AI based apps
Google is known for innovating and disrupting the space of information technology. And if you talk about anything latest that spells innovation the most these days through its novel attempts, it has to be Artificial Intelligence. And Google is making the most of it, as expected. As per the Google I/O conference held this year, Android AI Assistant is in its optimum development phases and it should be gaining the consumption pace in 2018. The tech-giant looks quite confident and persistent with its stint in the space of Artificial Intelligence with Android AI Assistant and would be adding to the Gartner-predicted 20% rise in alternative chat assistance and communication technology this year.
Internet of Things
Quite like Artificial Intelligence and Machine Learning, Internet of Things has been on the top list of affairs of Google. As we enter the year 2018, this seems to take a bigger shape with allied forces and compliant resources joining in quite approvingly. If we look into a Gartner report stating growth in the segment, we will cross over 20.4 billion connected things by the year 2020. With this we can expect a lot of possibilities and viabilities building up in the segment and this should offer immense opportunities for businesses opting to go with Android IoT app development.
Cloud-based mobile apps
With the increasing demand for virtual shared facility and online storage space, Cloud-based mobile apps are already a hit. We are quite regular with using Google Drive and Dropbox as storage solutions, aren't we? Now, as we enter into 2018, a lot of new components and resources should join the brigade, making it perform and deliver better through advanced suites and infrastructures. This will bring along a lot of cloud computing practices and roles into the forefront and as always Android should leave no stone unturned to make it big.
Security in Apps
With the ever-growing technological intricacies and rising consumption needs in the domain of information technology, we can see a lot of volatility and threats to app security. Which gets even more concerning with the Gartner report mentioning that almost three-fourth of the total apps we have around do not meet all the security norms to keep them risk-free from cyber-attacks and online hacks. And this is growing continuously as more and more payments and data are processed and facilitated digitally. And as Android is known to keep security measures on track and with the expanding role and growing competence of the platform, it should raise the bar of security and take it to next level of online authority and competence in 2018.
End Notes
We have already entered the year 2018 and there are things already brought into practice and executed by Google to help community of developers and information experts get the most of Android app development in 2018. And these 7 trends reported by different dependable references and resources cover it quite comprehensively.
About Author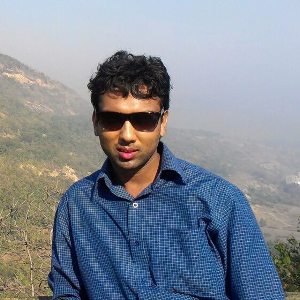 A marketing graduate, a deemed strategist, a sure geek - Tushar is a fine blender of the art and science of writing. When it comes to tune up content with commerce, he knows the trick. For him, if words don't make you think and beat, they are not worth your time. A crazy foodie, an unfailing jogger – that's him off the desk!