In a recent press release, TopDevelopers.co has mentioned Konstant Infosolutions as an adept web and software agencies.
Read the press release listing the top web and software development firms of 2018, where Konstant has been honored as a productive web Development Company offering effective technical solutions for the client requirements, no matter how complex the requirements are.
How has Konstant Infosolutions become the choice of TopDevelopers.co?
Konstant Infosolutions is reinforced by a team of technology experts who handle the project ideas into a futuristic business solution. We have been augmenting businesses through our intelligent technology services since 2003. The service categories we are specialized in include industry's most advanced technologies including mobile apps, web, eCommerce, mCommerce, IoT, Wearables, AR/VR, cloud integration, cross-platform, on-demand, enterprise mobility and more.
We have been emphasizing our technical capability in this competitive industry. Our clientele spread across the world and their overwhelming feedback and reviews about our services keep us boosted and help us to stay remarkable.
Our processes and project management methodologies are considered as one of the excellent systems. Our uninterrupted communication with the clients and the most transparent documentation processes, clean project development methods, efficacy in handling technical complexities, fruitful resolutions for any technical needs are the most spoken and stay unbeatable ever since our inauguration in the field.
In one of his interviews our CEO Mr. Vipin Jain beautifully expressed that,
"I believe that client satisfaction is attained collectively by the promptness of the support team (we have a turnaround time of eight hours) and skills and expertise of the development and design teams. The establishment of a continuous communication funnel between client and company is what makes the real difference." Read the full interview here
Our team of experienced technologists, project analysts and market researchers will always keep an eye on the innovative tools, big announcements, technical evolution, and inventive gadgets that, we are always all set to take up any projects that require trendsetting technical proficiency, prudence and expertise. Konstant always stay committed to the works that we take up. Our on time delivery of the technical products we develop has been considered as an impressive attribute of us.
We are headquartered in Jaipur, India and have offices in USA and UK. Most of our repetitive clients are half a world away but they never have felt the distance as we frequently get in touch with them and they can have a barrier free connection with us anytime, thus we are noted as a reliable technology partner.
Konstant Infosolutions, thus stays true to its word as an eminent Mobile App, Web and Software Development Company, in the pool of companies that are racing to prove their competitive edge.
Who are TopDevelopers?
TopDevelopers.co is a popular directory dedicated for IT service providers. It has been introducing the genuine and promising web and software development firms, mobile app developers, digital marketers, and other core IT service providers to those who are looking for trustworthy technology partner. The website is dedicated to find and promote indisputable service providers to the world. We are impressed with their remarkable dedication, unbiased policy, and friendly communication.
About Author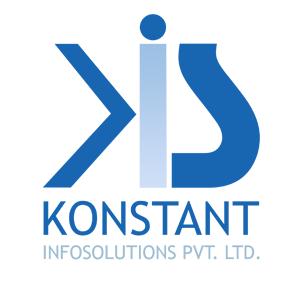 Dedicated to keep you updated with our empowering organizational ideas, board announcements, key information and insightful resources based on various trends and developments, that are valuable to you as an aspiring business and an avid audience.