Florists run aground Uber for flower delivery app service model to uplift floral business. Get kicked by this content, and have a botanical addition!
Flowers can be one of the perfect ways to express creativity. Explaining what is the best flower delivery service, Nina Federoff, American molecular biologist known for her research in life sciences and biotechnology, aptly said, "If there are more and more environmental refugees, chances are they are going to end up at your doorstep". Whether it is growing flowers for art's sake or designing by emotion, many flower farmers (who work for flower delivery NYC) have embraced flowers as their medium, without being mophead of sorts, weakening the fact that Hydrangea is only for grandmas! So if you have your breath taken away by a single bloom, and are curious about growing flowers, watch this space closely for tips and tricks to convert your passion into a lucrative business.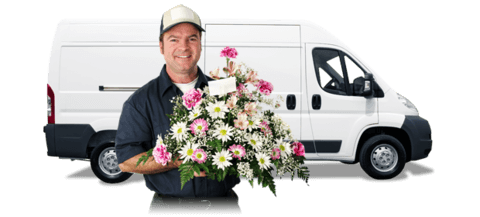 Taking the cues from the season, thus dictating the ingredients to be used and often the colour palette, nearby flower delivery services indicate the arrival of new buds and fresh leaves emerging in the hedgerows and fields.  Local flower deliveries as well offer lots of blossom, spindly branches, and much special variety of fritillaries, tulips, aquilegia, and ranunculus.
Why Prefer The Best Online Flower Delivery App?
Flower delivery business has seen a revolution recently with innovative letterbox flowers. Expanding the same line of business, letterbox gifts, luxury hand-tied bouquets that come with lucrative discount offers and lightning deals exclusively for app users add to the popularity of the business. These best flower delivery apps feature beautiful florist-designed flowers that are delivered to the preferable person and an option for next day delivery.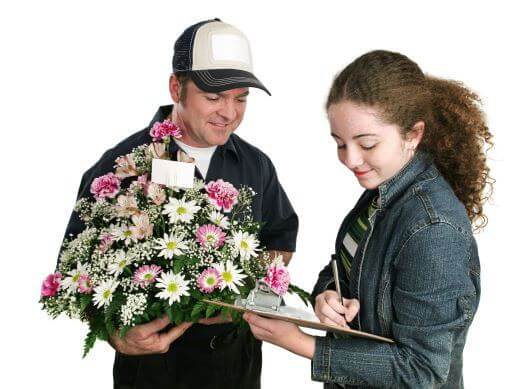 Flower delivery applications enable users to schedule a pickup for their flower delivery.
These help the vendors and flower marketplace owners to uplift their business by making use of the local flower delivery app.
The flower business owners can keep the records and maintain all of their flower and bouquet stores with a systematic dashboard to track their sales (across all outlets).
It essentially contains a smart dashboard through which every little detail can be tracked with ease.
What services does popular florist's app offer? We thought you'd never ask…
Image credit: 1800Flowers
Flowers are delivered through the letterbox in bud condition so nobody has to wait in for them
There are experts who carefully select each flower bouquet, pack individual stems with a hand for netted protection.
There are hand-tied bouquets that arrive pre-arranged in their own special non-letterbox packaging
Free next day flower delivery
An ever-changing selection of seasonal and on-trend flower bouquets designed with care by expert Flower Team.
These apps are easy to use which means you can send flowers and gifts in moments
Never miss important occasions, are these recorded in the app so users receive reminders.
It merges seamlessly with the user's phone calendar
Quick payment with the 'photograph your card' feature
International debit/credit cards accepted
Exclusive app-only offers and benefits
Same day flower delivery feature for extra special occasions for premium users.
What modules will be included in the app?
General features that can be included in on-demand flower app:
Inventory management
Multiple images for floral business
Various payment methods
Options to schedule delivery
Option to rate and review
Sales support
General features in on-demand user app for flower delivery:
Registration
Filter product
Payment gateways
Order delivery programming
Reviews and feedback
GPS tracking in real time
Quick order notification
Checking order status
General features to be included in the on-demand admin app for flower delivery:
Check new orders
Accept payments
Manage drivers
Controlling app settings
Floating promotional campaigns and marketing strategies
In Conclusion
As the peak wedding season arrives with summers in full swing, many Indian App Development Companies treasure garden fills with pastel tones and garden roses in their first flush – Florists who wish to supplement their supplies with their own grown specialty cuts and wish to cast quite a spell of volunteering on organic farms, a suitable intern fit for your flower farm can be found, with appropriate vetting and filtering (emails and phone calls advised), especially with the power of social media to get news around. Scared of wilted arrivals, not anymore! We have on-demand app developers to develop flower delivery app for best flower delivery as a go-to gift for all occasions. Browse for a free quote!
About Author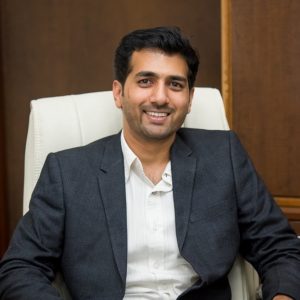 Vipin Jain is the Co-Founder and CEO at Konstant Infosolutions and is in charge of marketing, project management, administration and R&D at the company. With his marketing background, Vipin Jain has developed and honed the company's vision, corporate structure & initiatives and its goals, and brought the company into the current era of success.