React Native empowers developers to build apps easily and quickly. Learn more to know why it is good for your future hybrid development project.
With the evolution of technology, developers have asked to switch from traditional ways of doing things to fresh and radical ones.This has indeed helped in building apps way too quickly than usual. Without wasting time in writing code from scratch, the developers can now build apps using the pre-defined libraries and code written to power operating systems like iOS and Android.
Hybrid app development has progressed lately with modern frameworks coming for rescue- helping in quick app development without the performance of the app being hampered. This is what Facebook's React Native is, a user interface design framework that not only adds a sense of ease to the lives of developers but also assists in building revolutionary applications.
Shorter development cycles, quick deployment and support for multiple platforms is the need of the hour. Which Facebook's React Native achieve it with precision, allowing developers to reuse the written code for either Android or iOS while rubbishing the task of starting it all over again?
Here are some of the reasons pointing at React Native's consideration for app development.
1. Support for major platforms
One of the major issues to be addressed was the support offered by platforms for different platforms, which has been diminished quite nicely by React Native. It supports two most popular operating systems of this modern era, iOS and Android without having developers to code from scratch. The same code can further be reused for other platforms as well.
2. Focused UI
The framework is responsible for designing a mobile UI, which is done with perfection as it reflects as a complete JavaScript library. The interaction between the framework and device's environment is synchronized to give users a sublime experience. This makes the processes run smoothly without glitches.
3. Third-party compatibility
Third-party app integration is allowed in React Native, which means the device can benefit from third party app functionalities. The integrated APIs don't create an extra load on the device keeping the things smooth and effective as ever. The minimal memory is utilized during the course ensuring the performance isn't hindered at any point in time.
4. Enhanced efficiency
The efficiency of the resultant remains intact or you can say is levitated to a certain extent. The use of ReactJS, which is globally acclaimed for its high speed, effective processing, agility and impressive user experience, makes it possible providing native app experience to the end users.
5. Popular and loved by the programmers
It is being loved by the programmers around the world due to the fact that it is easy and comprehendible to a user who is well-versed with JavaScript. A potent front-end developer can easily get his hands on the framework without worrying too much about the new interface and its conventions. Sighting the popularity and capabilities, it is certainly the future, which hybrid app developers look at.
6. Code reusability
This feature comes as a boon to the app developers allowing them to reuse the code once written for a particular platform. They are not required to start the whole coding process from the beginning, instead, they get a head start ahead of every project. It works on the 'code once and use everywhere' principle that helps in saving a lot of time and effort. This is helpful in a way that programmers can work on more important aspects of logic and strategy rather than wasting time in writing code, which is already written for some other platform.
Final thoughts
There are new opportunities to tap on for the developers and there is much more that you, as a React Native app development company can do to build remarkable mobile applications. So, if you look to get started with React Native, then it's probably time to get associated with a trustable technical brand that can empower your business to new heights.
About Author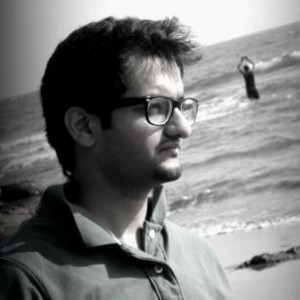 An IT Engineer, a Digital Marketer and a Content Marketing Specialist, Sahil Miglani enjoys technical as well as non-technical writing. His passion and urge for gaining new insights on gadgets, smartphones and technology has led him to Konstant Infosolutions. He quenches his thirst for technology through his action oriented writing skills and a profound ability to stay up to date with latest industry trends. Besides this, Sahil is a sports appreciator, a Sachin Tendulkar fan and a keen follower of cricket. He also has a flair for writing sports content. He lives with the belief that his hobbies have turned into his profession, no wonder he is writing wonders.