Here's all that you need to know about why you need to build a mobile app for your magazine!
Over the recent years, digitized information has played a pivotal role in driving business potential, impacting consumer roles and influencing market propensities. With time, it has evolved to cater to changing resource utilization traits and consumption patterns and validate better ways to connect people and businesses with latest ideas and important facts, to be applied and utilized in different ways.
Looking at that, if you run your magazine and want to make it a success in today's market scenario, you cannot do it without extending it to the digital platform. Most important reason for this is, the growing use of mobile devices and increasing dependency on the online mode of communication.
Which is also backed up by a survey by Gallup that says that about 90% of Americans mostly spend their media time using mobile apps. And if you measure the frequency, it would be about once every hour on an average for each user.
Further, there are even more firm hints in favor of the popularity of e-magazines, with The New York Times registering 10 million downloads of their newspaper app. And which is 5 million for USA Today and over a million for Time Mobile and The Guardian. Which is further supported by another study that emphasizes on fact that new generation prefers to access information through their hand-held gadgets over traditional or conventional methods.
Taking that further, let's find how digitization is impacting the trends and numbers of readership and why do you need to create a mobile app for your magazine.
Here are the 6 most prominent reasons:
Involvement
A mobile app can make a relationship between reader and the material even more absorbing allowing more dynamic exchanges of communication and value. With increased level of interactivity through commenting, social sharing, notifications and call-to-actions, digital magazines can allow an enhanced level of involvement among readers and open up many avenues for user engagement.
Connection
As a magazine, you can build a seamless connection with your readers being present on their gadget at a tap of a distance. That gets even more significant with the fact that people these days highly depend on their mobile devices to get access to any sort of information. And if your magazine app makes its way to their one-size-fits-all device, high chance you build a lasting connection with them.
Revenue
Revenue generation is at the core of any product idea. And if you compare digital propositions with the conventional modes, there's a lot of scope to claim revenue through an app. This can be primarily done by placing ads and with promotional tie-ups. Further, in-app purchases are another way to generate revenue. Adopting 'freemium' strategy can also be effective and allow you to rake-in earning by strategically converting your loyal readers into your customers – which is otherwise not monetizable through the conventional approach.
Distribution
By launching an app for your magazine, you are expanding your range to reach out to those who show the least interest or have no access to your magazine physically. This way you can exponentially spread the awareness and augment the accessibility of your magazine towards the unreached segment. This is a great opportunity for startups as with this they get the much-needed initial thrust of omnichannel distribution.
System integration
Keep aside the conventions, going with a magazine app over a mobile-oriented website also has its own pluses. The first of the advantages you achieve with this is you get a familiar and responsive interface, that supports the OS requirements fully. Besides, you can custom design your app to suit with feature and resource preferences supported by your choice of platform. Most importantly it allows you far better integration in terms of speed, detailing and reception and have great access to components and devices, which is not achievable otherwise.
Notifications
In the age of information, you can't let users wait for communication to happen and make them seek for responses. You have to act proactive and agile by binding them through fluid engagement methods sending timely notifications. With your magazine app, you can draw their attention or engage them in communication or keep them engrossed with your offerings and schemes through smartly planned notifications.
So, whether you have just started to build a thought over running a mag or maybe have a reputed series already doing rounds in the market, these reasons prove highly apt and significant to have an app for a magazine. Go with time, take that call and make the most of the digital platform and build your own magazine app. And you will have the most opportunities coming your way!
About Author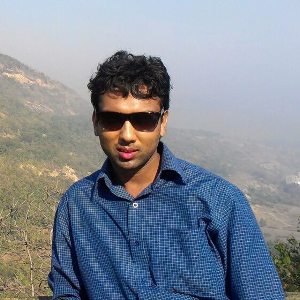 A marketing graduate, a deemed strategist, a sure geek - Tushar is a fine blender of the art and science of writing. When it comes to tune up content with commerce, he knows the trick. For him, if words don't make you think and beat, they are not worth your time. A crazy foodie, an unfailing jogger – that's him off the desk!