2018 would be a year seeing hike in technology and with IoT all in focus you can expect a few trends brining the Internet of Technology in the limelight. Let's enumerate them!
IoT is one of those technologies that are continuously growing to take charge of the evolved user needs and the fast-changing trends in the space of tech-communication. This is because it is able to move along with the technology adoption curve and resonate with today's user by offering them with prolific internet-driven utilities. And this is getting bigger with time as the allied technologies are continuously advancing in their roles and traits to support the idea of Internet of Things and make it grow in all forms and ways.
Now, as we are entering the year 2018, we are going to see different technologies finding new forms and avatars. We should be seeing a lot of new trends touching IoT and the allied offerings too. As per the latest reports on IoT, here are the most probable IoT trends to watch for in the new year.
1. More IoT devices than ever
As much expected, we are going to see things grow at a massive pace from here. IoT based gadgets and resources are already a part of work ecology across different domains (checking and maintaining inventory) and people are even engaged with these in their regular day-to-day practices (for buying a stuff or transacting money). As more and more people around the globe are increasingly owning more of PDAs and smartphones and are having easy access to internet, they are giving rise to increasing possibilities for internet powered device networks and sensory-enabled systems. And as it seems it is going to get bigger in terms of reach and intensity as we move into 2018.
2. Restructuring healthcare
Healthcare is certainly one of the most served domains by the IoT technology. It is already being powered by advanced resources and facilities connected by IoT-enabled gadgets. It is not just helping healthcare by building efficient work labs and processing systems for hospitals and medical departments but also contributing to individual assistance. Of many renowned technologies we have among us, the most popular ones can be enumerated as activity trackers, connected inhalers, ingestible sensors, depression-fighting watches, coagulation testers, and even medical research kits. This is going to get bigger in terms of utility and value and will be owned and implemented by forward-looking and innovation-ready healthcare centers, clinics and hospitals increasingly in the year 2018.
3. New network security challenges
IoT is at a stage where businesses and people are adopting it at a high rate. And this is when they still don't have enough infrastructure and knowledge to support its processes and offerings securely. So, this is the downside that most of the IoT-enabled businesses would be facing in 2018, if they don't put up with enough of security measures. Also, as there are cyberattacks and process vulnerabilities everywhere, the new IoT processes and infrastructures are more prone to online risks and threats. And we shall see crippled swaths and patch holes to reveal network security challenges for mediocre IT infrastructures and unqualified systems.
4. Broader and sharper access into finances
The growth of IoT technology across different utility and application verticals of work and life does not come alone. It brings a string of financial factors with it. And this is only going to grow as the technology continues to transform into a more accepted and dependable version of it with ever-expanding roles and traits to mark their existence across different domain verticals. With this we can expect IoT based ventures to grow big in terms of size and numbers in 2018, with investments and fiscal break-throughs protruding in exponentially. And this should continue to further intensify and strengthen opportunities for IoT-driven businesses and the market at large, helping the industry achieve larger capital goals with abundant monetary possibilities and tendencies.
5. The upcoming retail shakeup
The retail industry is growing at a fast pace in all directions with continuous technological advancement. All this growth has been relying on tech-enabled networks and optimized processes that are driven by advanced computing and resourceful practices. This is going to get even more compelling and impactful as retailers look to get equipped with latest internet connectivity and gadgets that help them with better retailing outputs. This is going to shoot up the requirement of IoT devices in the retail domain. As per a report, over 26% of retailers in the US are planning to invest in IoT solutions in 2018 to design their infrastructures to suit the latest retail trends. With this there will be a certain increase in the demand of IoT.
6. Personalized marketing platforms
In the last couple of years, we have seen a significant increase in the use of personal information and customer data by marketing companies so that they can reach and touch users better, communicating with them contextually and intuitively. Personalized marketing in going to get a hike in 2018, with IoT deployed across marketing platforms to extract and analyze customer data in order to connect with them on customized basis. This will be done with the help of IoT-enabled system for smart CRM support, seamless data exchange, advanced information processing and predictive social media engagement. This will help brands to communicate with their users better and put across their word to them in a delightfully personalized manner.
These are the most probable IoT trends that are going to persistently rule business approaches and market ideas across domains in 2018. For more updates on latest technology news and updates keep coming to our blog. Or if you are willing to get an IoT app developed you can check out our IoT app development services page.
About Author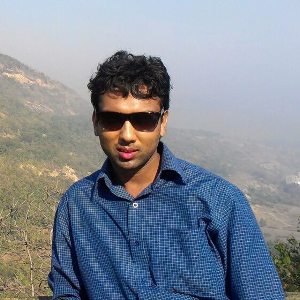 A marketing graduate, a deemed strategist, a sure geek - Tushar is a fine blender of the art and science of writing. When it comes to tune up content with commerce, he knows the trick. For him, if words don't make you think and beat, they are not worth your time. A crazy foodie, an unfailing jogger – that's him off the desk!