Android is everywhere in the world across your life. It's in your pocket, on your wrist, at home and now in your vehicle. Google announced ' Android Auto ' to give your safe access to your significant mobile apps.
"Integrating Android Auto into our second generation NEX receivers provides compatible Android smartphone owners the ability to utilize the power and connectivity of their devices for navigation, communications, music and more," said Ted Cardenas, vice president of marketing for the Car Electronics Division of Pioneer Electronics (USA) Inc.
Another groundbreaking step by Google in this Digital Community
Google is spreading hands over Automotive to let you drive easy and hassle free with your mobile devices. Google take one more innovative move by inventing "Android Auto" which allows your Android powered devices to interact with your car's infotainment display via USB.
People are getting addicted to their mobile devices that they got distracted while driving too and got indulge into mobile activities which lead to some terrible accidents. Google considered Android Users and made a successful attempt to fix it up by announcing Android Auto in 2014 and make it a reality in 2015.
Android Auto provides user interface and user experience of particular apps on your Vehicle's screen. It designed for the safety purpose with a straightforward and interactive interface and voice actions for minimized distraction, enabling drivers to stay focused on destination road. Android Auto works for calling, playing music, displaying navigation, and sending messages to your voice instructions and car's screen display of useful contextual information.
For Android Auto You Don't Need Android Compatible Car: Since Beginning, Google wants to be flexible enough for the adoption of their innovations. Android dominates you with the uses of your mobile devices, as Android is a lot easier to operate. The upgrade wipes out the limitation that you need a compatible car for using Android Auto, now you can get the full experience over the phone, without plugging into the consistent car. All you need to do is install Android Auto app on your smartphone for navigation rather than relying on the in-dash display of car infotainment system.
How it works:  Before upgrade of Android Auto, you need a compatible car but after an upgrade, no reason is left to have a compatible car to run android auto at your vehicle's screen. Regarding mobile device, Android 5.0 or more is required to use with Auto.
Although, you can interact with Auto functionalities over touch screen on your car just like your phone but the real purpose is to make you free from distractions while driving, that's why the benefit of using Android Auto is its integration with your car's physical hardware such as wheeling steer, so you can navigate the critical apps without losing focus on driving.
Designing and Developing for Android Auto: Fundamental idea trailing the design part of Android Auto is to make a fusion of interactivity and simplicity. While keeping in my mind the prime purpose of Android Auto, developers minimized the complexity of functions and kept more focus on simple interactions with the infotainment system, reducing the distraction of the drivers. The interface is made up of five tabs, for home, Google Maps, phone, media, and your car's native infotainment system.
What other perks are there in Android Auto

Waze – Waze is integrated to Android Auto. This GPS based- navigation application supports drivers to see the directions, get detailed information about traffic condition, road blocks or accident that took place.
Hotword – Google added Hotword detection to the system, so you'll be able to do voice command to the system, eliminating the work of hands and keep focusing on driving.
For the Sake of Safety
Bump into the car, start the engine, connect your Android device with Android Auto of your vehicle and you can't touch your phone when it's connected as Auto is there for your safety only. The moment you engaged your phone with Android Auto, at the same moment your phone got locked out, and you can't play with a phone while driving.
Functions that can be possible via Android Auto
✓ Music
✓ Phone Calls
✓ Messaging
✓ Navigation
Multiple options for controlling
Through Voice Commands: Voice commands are always easiest and safest option to perform the tasks from menu system hands-free. Although, first you need to tap the microphone icon placed in the top right corner of the screen to make calls, get directions, reply to texts and listen to music.
Hardware buttons: If your hands are not reaching on microphone button on the touch screen, then don't try to distract from driving because now, automobile brands are integrating physical buttons at the steering wheel to control the commands with your fingers, by not letting your hands off from a steering wheel.
Over Touch Screen: Using the touch screen to control activities you want to perform is the simplest option while your car is not in motion. In fact, it is an ideal choice for playing fingers over Android Auto menu on your vehicle's screen.
Android Auto makes it easier for drivers to access apps and services from their handy Android device in the car while driving without losing focus on the road.
About Author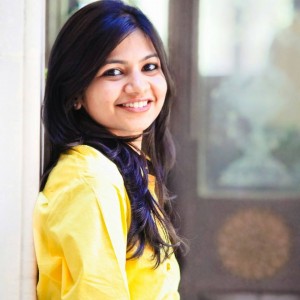 Call her "UD", A technical content crafter @ Konstant. Blend with profession & passion, finding her way in the tech world. Want to become a Voice and make some Noise on social media and her inquisitive nature brings her to this world. Love quiet moments as much as wild club nights of dancing. Always hope for the best and pray for the worst. In spare time, you couldn't find her because traveling is something she can't live without. Food Lover, Snow Hater & Life Liver.