The architectural difference in Android and iOS cause massive trouble for developers trying to make apps. For this and many other reasons, the need of cross-platform mobile app development is gradually booming. Find out how.
The market of enterprise-ready mobile cross platform began to spread its wings wide over the last year. The need of smartphones and tablets have made the large and medium sized companies to increasingly adapt the mobile world and give them the access to their line of business apps. Rapid development and deployment of the apps are scaling, which means the importance cross platform development tools will become popular over the coming years.
Cross platform mobile development can be described as the technique of writing a single codebase for apps that eventually is used in diverse operating systems. So, here is a round-up list of the best and the top 8 cross platform apps, which are gradually becoming the major players in the market. Take a look.
Top Cross-Platform Mobile App Development Tools:
Appcelerator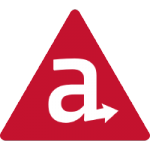 Appcelerator allows cross platform compatibility between platforms with the help of web technology. This effective and efficient platform offers its users access to over 300 API's. This easy to learn cross platform tool paces up your experience in creating open-ended mobile solutions. Appcelerator lets the developers write JavaScript with its Alloy MVC framework. This enterprise tool also gives its enterprise users a virtual private cloud option.
PhoneGap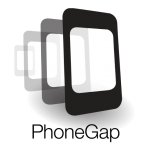 PhoneGap is the most well-known and popular cross platform tool within the community of the web developers. This tool is owned by Adobe, and is based on the open source Apache Cordova project. It is absolutely free to use, which also contributes to its popularity. An enterprise version of PhoneGap is also under construction of Adobe, which is undergoing a beta trial.
Xamarin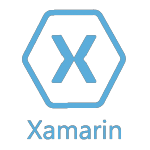 This C# based platform is used generally for writing codes for iOS and Android, and compiled in a different manner during the deployment. This, rather advanced, cross platform tool allows the users to call native API's in the resulting application. . Before the final compilation, Xamarin executes code on a framework based on .NET. Since the release of the second version of Xamarin, it has expanded more and the company has emerged as one of the top solution-providing firms for cross-platform app development.
Sencha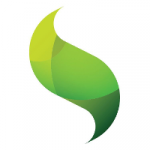 Sencha offers an array of cross platform app development tools, like Sencha Animator, Sencha Architect, and a few more. The main product here for the enterprise users is Ext JS 5 that allows the developers to create HTML5 app. This app can be converted into a native one with the help of PhoneGap. The HTML5 focused approach of Sencha has made it compatible with all the latest touch based devices, which has attracted clients such as Samsung, CNN, and Google.
Widgetpad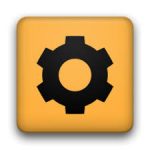 Widgetpad is also a web-based platform that can be used for developing cross platform mobile software. It is currently being developed in its beta stage, but on release, it promises a slimmer package of key features needed for the important elements of mobile apps. Unfortunately, it does not have access to some advanced hardware features. A good example is the lack of the latest Android-centered GPS chips, which makes it a little bit inferior. However, for those seeking lightweight solutions, this is the sure way to go.
RhoMobile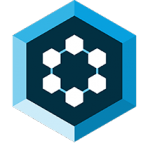 An integrated framework, RhoMobile is used for making those apps that can run on multiple platforms of mobile. It is based on Ruby, and allows native apps to be created for iOS, Symbian, Windows Mobile, Android, and RIM. RhoMobile is considered to be a great support for the budding developers and allows them to code centrally. Moreover, it overshadows various other cross-platform tools due to some unique features available only to its users. This tool adds richness in the app development experience of the developers.
iFactr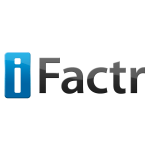 iFactr is helpful for those enterprises, which are looking for quickly getting their apps designed for their mobile workers. This tool offers very low leaning curve that allows the developers to grip the basic knowledge of the tool after a thorough training of two to three days. To compile the native apps on Android and iOS, the iFactr uses Xamarin.
Kony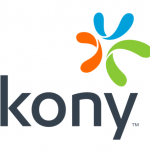 An array of tools is offered by this cross platform tool called Kony to help the organizations creating apps from a single codebase. Kony uses JavaScript, and features reusable widgets, like drag and drop. It also features the ability to import third party or existing libraries.
Mobile apps are an excellent way of reaching to the masses for stores, banks, government organizations, start-ups, and many more. Considering the scenario, the demand of cross-platform mobile apps is also immensely increasing. This has made the organizations to introduce several cross-platform tools, like mentioned above, with uniquely diverse features and exceptional performance.
About Author
Manish Jain is the co-founder and Managing Director at Konstant Infosolutions. He is responsible for the overall operations of the company and has played a major role in bringing Konstant up from its humble beginnings and, with his immense energy and drive, transforming it into a globally trusted name in IT solutions.