If you want to be a part of the travel booking splurge, here are some facts to help you with the details on cost and benefits of developing a travel booking app.
We already have travel booking applications in the market like TripAdvisor, Expedia, Triposo and Kayak that have made it big in the domain with their inventive user-driven digital offerings. And as per a global report, people are increasingly showing interest in such services and want more of these digitized possibilities to come their way.This certainly approves of the fact that there is a huge appetite and demand for such services. And just like these businesses you can make your app idea reach its goal by putting up with your unique perspective of travel booking application.
Here's why investing into a travel booking app makes sense
As per a recent survey, the user-tendency is growing fast in favor of digital facilities to book for travel and transportation services. The report reveals that more than 80% of travel bookings are done through the mobile or web apps and the practice is catching trends quite visibly in different parts of Europe, Asia and CIS. Here are some of the astounding figures that show how far and hard it is impacting the trends across platforms:
Furthermore, if you add some exciting feature to your app which offers unique utility and enhanced value to your users and solves their purpose distinctively, you can make your impact and stand out of the competition. There are many options you can choose to go with like weather details, currency exchange, maps and locators, or maybe some helpful tools that define relevant utility to the app users.
How much it costs to develop a travel booking app?
In a Forbes research, it was depicted that the budget of developing a travel app can fall anywhere between 10 k USD to as high as 250 k USD depending on different cost-implicating factors.
If we narrow that down to practical figures, you would get different values depending on how you choose to go with your development. If you are looking to build an app just based on basic features it will cost you around 5-10 k USD. If you would like to add some advanced features to your app and build it with decent UI and UX, it would add to your cost and take it anywhere around 20-25 k USD. For a full-fledged product that owns every feature and utility that a travel booking app should have and comes with advanced functional and front-end resources, the amount goes up to 50-70 k USD.
These are the averages taken from worldwide figures. Other than the complexity and size of the app, it may be further affected by a range of factors including the country of development, domain experience, resource expertise, pricing model and quality approach etc. Take, for example, if you get your app developed in the US it would cost you about 50-60% more than the one developed by a provider from countries like India or Ukraine. Further, the more experienced the developer is the higher you have to pay as you are assured of more reliability and better results.
Alternately, these costs can go down to 30-40%, if you hire freelancers to work on your project. You can even have that leverage of subsided price if you choose to build on top of ready booking services.
Average cost of travel app development
Though there are several cost brackets you would tread through while looking to develop your app but if you look to build a standard app built with average resources and middling capabilities, you would land somewhere between 25-35 k USD. This would include all the important modules with all standard features, built by freelancers with a decent amount of relevant experience. Expect the design to have certain depth and quality on par with popular apps.
How to achieve best results within your budget
Be it a high-quality full-fledged app or just an MVP with bare minimal features and meager expressions, you need to scale your requirements and preferences to suit your budget to accomplish the best of your travel booking app endeavor.
Before you start working on your plan to develop a travel app, it is advisable to chalk out your budget preferences and devise your project agenda accordingly – determining roles, appointing resource utilization matrix and drafting project requisites in detail. This would allow you to identify and ascertain your travel app development needs better and pick for the right service to get your app developed, reaping the best of value for the investment you put in.
Final Words
While you plan to build any such app, the first thing that you need to do is plan your budget and determine your app requirements. This would allow you to know which spot you fit in. This would allow you to take decisive calls on what to choose and what to drop and how to fit the bill right – assuring yourself enough of value and benefits for your travel app attempt.
About Author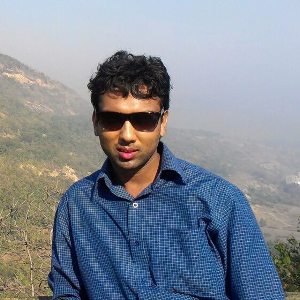 A marketing graduate, a deemed strategist, a sure geek - Tushar is a fine blender of the art and science of writing. When it comes to tune up content with commerce, he knows the trick. For him, if words don't make you think and beat, they are not worth your time. A crazy foodie, an unfailing jogger – that's him off the desk!