The pool of mobile applications is constantly filling. With millions of apps available for download, owning an app has become a compulsory factor for businesses to prevail in the market. Let's see how a sports team can be managed with a mobile app.
With over 2 million apps available on each, App store and Android market, app possession is currently considered as a requisite rather than just a trend. It becomes important for business owners to act swiftly.
The faster you act in adopting the change, the more will be your chances to outperform.
Business domains are constantly upgrading themselves to achieve desired outcomes and mobile is the way they are presently looking at. Sports domain is no exception as teams are no different than any other domain on this planet. The management is required to manage the available data sets, analyze and scrutinize data into meaningful information, take important decisions, ease the management procedures and last but not the least attain profitability.
Sports team managers find it tough
There are myriad tasks to take care of in order to run the management smoothly. Managers are loaded with internal organizational work, players' routine tasks, event planning for different players, finance handling, team meetings, co-ordination between players, coach and higher club authorities, press communication and much more.
Manual execution of the above-mentioned tasks is tough and personal interaction with players, team members including physical trainer, therapist and other necessary staff members is quite difficult to manage. Hence, a stable, reliable and mobile solution that comes as a savior for the team management is a mobile application (available 24×7- anytime and anywhere).
A mobile app comes to the rescue
A sports management app can take control of the situation by solving a mix of everything with zero hassles and struggles. Here's what an app can do for a sports team managing firm.
Team meetings, group discussions, game planning sessions, training sessions, appointments with captain/coach can be scheduled in the easiest way possible making everyone in the loop aware of the upcoming meet-up.
Reminders which can't be missed
Once the manager schedules the upcoming event via an app, he/she can later send push notifications to all the members at once as a reminder, which can be hard to bypass. The push notification can be for any type of forthcoming event like a press event, a social gathering, a birthday party, a coach's farewell, board meeting etc.
Broadcasting notices/news/announcements
No matter where the players are relaxing or the coach is enjoying his/her personal time, an app can notify all of them with the tap of the smartphone's screen. Hence, eliminating the chances of forgetting a member from getting notified.
Cloud storage of essentials
Documents, personal records, pictures, videos, training session videos and more can be stores at one place, which can be later shared with players, coach or even social networks for raising the engagement quotient. Paper work can be bypassed while the systematic mode of operation can be adopted by the management to store, access or modify records.
Sending invites to officials/family members of players
You could create invitations that can be circulated later to officials, family members of players/staff and more without any fuss. Sending invites was never this easy, but remember it's a digital world and things are transforming for good.
Multiple app version and interest-based groups
Different versions of the application can be created based on interests of multiple users. Like the features used by players, coaches will be different from that of management, officials, advertisers, press and more. A separate version of the same can help in streamlining the operations. Plus, groups can be created based on the function to be carried out by the administrator. Like a training session notification needs to be pushed to players, coach and ground staff while keeping others (officials, fan base and members of the board) aside from an unwanted notification.
Bottom line
Mobile is the way to carry out things in future and an app development can be treated as an investment for the long term. It saves a lot of time and effort, which a person can invest in more productive tasks. Hence, if you have an app idea that needs a professional angle, feel free to contact the industry's best app development company for further discussion.
About Author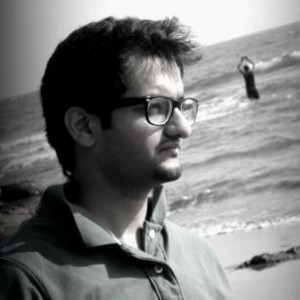 An IT Engineer, a Digital Marketer and a Content Marketing Specialist, Sahil Miglani enjoys technical as well as non-technical writing. His passion and urge for gaining new insights on gadgets, smartphones and technology has led him to Konstant Infosolutions. He quenches his thirst for technology through his action oriented writing skills and a profound ability to stay up to date with latest industry trends. Besides this, Sahil is a sports appreciator, a Sachin Tendulkar fan and a keen follower of cricket. He also has a flair for writing sports content. He lives with the belief that his hobbies have turned into his profession, no wonder he is writing wonders.