Learn how an app can take your online magazine to new heights irrespective of its target audience or genre.
Online magazines have attracted a million readers in the past due to the urge possessed by enthusiasts to know what's happening and what's trending? Users in the past have looked up to these online magazines for the latest news, new discoveries in different domains, intellectual talks with some greats of the society and for various other reasons. The proven victory of these magazines can't be overshadowed.
However, the society is getting inclined towards mobile, people are happy with the way things have turned up with the emergence of mobile apps and smartphones, which in turn has asked companies to change their existing procedures and adopt modern methods. With mobile solutions being prominent and people wanting everything on the go, it's probably time for magazine app development.
The app market has witnessed tremendous growth numbers lately and is rated as one of the fastest growing markets in the world today. You can't simply ignore this fact and rely on traditional modes of operation. You need to make a move discovering the possibilities offered by the mobile world and get in touch with an app development agency that can put your ideas into actions.
Big names in the market have already adopted the mobile way, be it Time magazine or The Economist. They have understood the real meaning of having an app for their online magazine, thereby offering a seamless experience to their user base across the globe.
Here's how a mobile app can stimulate the growth of your online magazine. Learn and act accordingly.
1. Intuitive user interface
Having an intuitive user interface will do the job for you. Users will love to have an app that responds in an interactive way to their touch, thereby displaying the content that matters. A seamless reading experience along with some interactive features like, saving content for later purpose, highlighting, zoom in or zoom out will help the cause.
2. Visual content
An app allows you to include content of varied types like images, videos, articles, audios, infographics and more. You can make most of the situation by including visually appealing content to your app that is accessible to the readers while they are on the go. You can optimize the content for faster loading without hampering its quality. This is because you don't want your readers to wait for long in order to access news articles or product reviews.
3. Simplified navigation
Different tabs can be made highlighting trending articles, news, tech innovations and more, which not only will keep things simplified but also in the shelves as required. Readers can easily scroll through categories via simple and easy-to-comprehend navigation panel granting them a sense of ease. For you, as an app owner it allows you to centralize the content for efficient distribution, tracking and monitoring.
4. Push notification
You can harness the power of push notification. With an app, you can get an added advantage of targeting audience as desired which is not the case with online web magazines or paper media. Push notification leverages you to alert users every time a new content piece gets published that interests them. You can send push messages for notifying them of a new update or a trending story, which is breaking the internet. The greatness of this feature is that you don't impose it on the users as they are entitled to disable this feature at will.
5. Social media integration
Social media plays an important role in everyone's life today. People like to connect with their peers on any ground possible by sharing their achievements, daily activities, upcoming events and more. Integrating your magazine app with social media can result in wider reach, organic popularity and increased reader base. In addition to organic sharing, you can try your hands on the same by sharing a potential article on social channels that can attract a whole new lot of readers to your camp and encourage them to download your app.
Final thoughts
We are living in a world where smartphones have taken over, be it ordering a cheeseburger or booking a ticket for an upcoming music concert, everything can be done smoothly at the comfort of our homes by apps installed in our smart devices.
Magazine app development leads to a simplified version of your magazine with a variety of topics, categories and genres in one place. Users are treated to a flawless experience that no other medium can offer. Plus, you as a business owner can streamline a myriad of things, which were difficult to manage earlier.
So, without delay, get the things rolling by contacting an experienced app development agency that can transform your idea into reality. We can help you do the same, hence don't hesitate and mail us your requirements [email protected].
About Author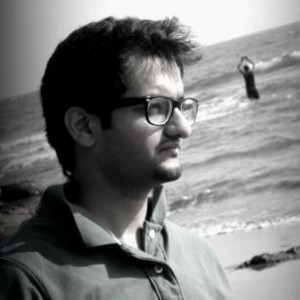 An IT Engineer, a Digital Marketer and a Content Marketing Specialist, Sahil Miglani enjoys technical as well as non-technical writing. His passion and urge for gaining new insights on gadgets, smartphones and technology has led him to Konstant Infosolutions. He quenches his thirst for technology through his action oriented writing skills and a profound ability to stay up to date with latest industry trends. Besides this, Sahil is a sports appreciator, a Sachin Tendulkar fan and a keen follower of cricket. He also has a flair for writing sports content. He lives with the belief that his hobbies have turned into his profession, no wonder he is writing wonders.