The booming auto industry combined with mobile technology can do wonders, which is a well-known fact, but how can it revamp the manufacturing sector? Find out in the article below.
The innovative mobile technology has revamped businesses for the good offering a wide range of opportunities. Its influence on our lives is so strong that future generations or generations moving forward won't even know how people lived without a mobile device like a smartphone or a tablet. Impacting almost every industry in the world, mobile technology extends its grandeur to the automotive manufacturing industry.
Every year millions of vehicles are rolled out of the showrooms, which pops up the need to keep a close eye on the production units for ensuring quality and procedures being followed by the workers. Automakers make every effort to ensure the same, but in some or the other way, a lag exists.
For refined working, they need real-time data, manufacturing details like schedules, units produced, inventory and most importantly supply chain information to stay ahead of the market leaders. This is where rapid mobile app development procedures come into the picture, which not only helps in boosting the ongoing procedures but also help automakers stay connected and monitor the facility at will.
Following are some of the ways created by mobile app development companies that transform the traditional procedures into radical mechanisms.
Access to production facility
With auto companies having manufacturing plants across the globe, it becomes crucial for higher authorities to keep operations in check and under control. Although, there are managers and supervisors responsible for the same, but an upper hand for certain sanctions and procedures is still required.
Mobile app development makes it possible for teams to coordinate better, generate and transfer reports about spare parts, inventory, KPIs in a uniform and timely fashion. Above all real-time statistics are available over the web for concerned personnel to view and analyze.
Demand and supply concerns
There are times in automotive sector when supply of specific model can't meet its demand resulting in the shortage of vehicles reaching dealerships and reduced volume of models produced. Since, the vehicles don't reach dealerships on time, customer tends to switch to a different auto brand resulting in declined revenues and brand image.
To control situations like these mobile apps play a vital role. With a right platform, mobile application development company and other essentials, real time data transfer is carried out between production facilities and dealerships across the globe. By doing so, procedures at work are aligned in a more uniform fashion helping in better planning, procurement and replenishment.
Plus, real numbers about inventory shortage, demand for specific models and surpluses across dealership outlets are identified at an early stage that aid in taking necessary steps for enhanced customer experience, brand image and revenues.
Periodic audits
Production units have several things to worry about that include service parts, paint jobs, production materials, heat treatment and several other components involved in the production of vehicles. Hence, for reduced costs and efficient processing, audits are performed once in a month or once in a span of three months. Auditors are required to access machinery status, inventory levels, transactions done in the past, account details and more reports like these.
At times, it becomes a tedious job for the auditors to verify each detail with precision at once, which calls for a solution like mobile app for anytime and anywhere access. The mobile app can help in the efficient execution of tasks by allowing managers at respective production facilities to share data with audit team in a more convenient way, which won't load auditors and all the necessary operations can be carried out smoothly.
Final Thoughts
Aforementioned are some of the ways automotive manufacturing sector can make use of modern era technology to streamline their operations. If you are a car maker struggling with same issues and want to place things on the right shelf in a judicious manner and invest in automotive app development, then feel free to contact us. Our representative will be happy to discuss the project details and can direct you about the proceedings.
About Author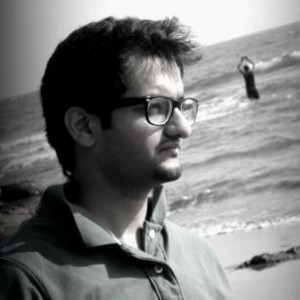 An IT Engineer, a Digital Marketer and a Content Marketing Specialist, Sahil Miglani enjoys technical as well as non-technical writing. His passion and urge for gaining new insights on gadgets, smartphones and technology has led him to Konstant Infosolutions. He quenches his thirst for technology through his action oriented writing skills and a profound ability to stay up to date with latest industry trends. Besides this, Sahil is a sports appreciator, a Sachin Tendulkar fan and a keen follower of cricket. He also has a flair for writing sports content. He lives with the belief that his hobbies have turned into his profession, no wonder he is writing wonders.