Everything that requires attention when building an eCommerce website has been covered, discussed and elaborated. Hope it helps when you ask your development partner to do the needful.
eCommerce business has flourished like no other in the past few years. Retailers operating within a certain periphery got a chance to move out and do business across the territorial borders of the country. It changed the way business was done and also the lives of shoppers who used to visit countless shops for best prices and deals. Everything got streamlined and the revenue boosted to new highs.
According to Statista, online business will touch $2,356 billion by 2018 worldwide, which was $1,058 billion in 2012. This clearly indicates how important it is to have a website for an offline retail house.
So, what holds a retailer back from investing in eCommerce website development?
Cost of developing an eCommerce portal is one of the aspects that makes them think twice. But do you know how much does a website development company asks for building a website for online trade? Let's uncover the same considering necessary aspects of website development and maintenance.
Four factors that affect eCommerce website development cost
Platform
Design
Development
Domain and Hosting
Starting with the platform, the choice of it depends on what your users expect from an online store, the number of daily users that'll be accessing your website and more. For small businesses, open source platforms prove to be useful to get started as they are available for free or comes with a cheap licensing cost.
However, for bigger companies or enterprises, sophisticated eCommerce solutions with up-to-date functionalities and capabilities solve the purpose. Popular eCommerce solutions that most businesses rely on include Magento, WooCommerce and Shopify.
Magento comes with customizable features and modules that an eCommerce website development company can easily make use of. Support for rich catalogs, convenient payment options, in-depth analytics and reporting make it the choice of many developers worldwide. To use it for establishing your e-store, you need to have certified Magento developers onboard because it requires skills, technical knowledge and experience to place things on the right shelves. Available in two options, Community Edition which is free and Enterprise Edition which costs $18,000/year.
WooCommerce is another platform that businesses rely on for eCommerce development. Launched in 2011, it is completely free to download and offers a range of free themes to get you off the blocks. There is an extensive library of premium themes and extensions that you, as a web developer, can take advantage of. The cost of buying extensions vary from $0 to $250, which would depend on your needs and functionality you want to power your store with. It is not a complex platform and even if you are not an experienced developer, you can use its functionalities and features to good effect.
Next is design and development of the eCommerce website. The platform needs to be customized according to your business needs and necessary extensions, plugins and modules embedded for proper functioning. For you to have a desired color scheme, typography, placement of various elements and more design elements, you need to use eCommerce development services of reputed companies. A lot of companies in the market offer customizable solutions that cover from basic to advanced features to be included in an e-store including modes of payment and respective systems to be connected, catalog design, pages to be created like detail, checkout, login, blog setup, shopping carts and more.
How much does the overall process of eCommerce web development costs?
It depends. There are offshore developers and companies who work on per hour basis while there are other well-established companies who may want to close the deal on a lump sum amount. The hiring cost of developers varies from $10 to $100 per hour, which depends from region to region.
Companies offering eCommerce development services based out of Europe may charge four times higher than what an Asian web development company would quote. Hence, most businesses prefer developing their eCommerce websites from companies situated in the sub-continent. Also, business owners should consider expenses for management of the e-store and its maintenance in case of extensive catalogs and website features
Domain and hosting costs
Not as expensive as other modules of eCommerce website development, but renewing domain would require you to spare between $5 and $15 every year. Additionally, you have to bear the hosting cost of your website, which would depend on the plan you choose from a service provider. There are multiple hosting providers including Bluehost, Hostgator, Godaddy and more that offer varied plans (shared and dedicated servers), which you can choose from.
SSL certificate cost
There are various reasons that hold customers back in completing online purchases. The prime reason is the fear of getting their information leaked. Therefore, you need to acquire SSL certificate for your domain that makes sure that every bit of information entered by the users is secure and won't be stolen. The cost to incur varies from $9 to $50 per year.
Final words
There are numerous consideration points before one can answer the question "How much does it cost to develop and maintain an eCommerce store?". Apart from above-mentioned factors, other factors that affect the final cost of development involve marketing, search engine optimization, content creation, photography of products and more. Unfortunately, there is no exact answer as requirements vary from one business model to another.
If you want to know the exact answer to the question, reach out to us with your requirements and we'll breakdown the cost plan according to your business.
About Author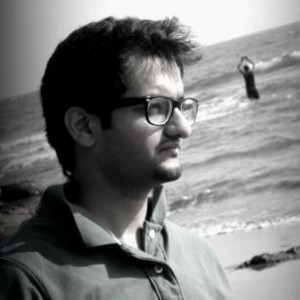 An IT Engineer, a Digital Marketer and a Content Marketing Specialist, Sahil Miglani enjoys technical as well as non-technical writing. His passion and urge for gaining new insights on gadgets, smartphones and technology has led him to Konstant Infosolutions. He quenches his thirst for technology through his action oriented writing skills and a profound ability to stay up to date with latest industry trends. Besides this, Sahil is a sports appreciator, a Sachin Tendulkar fan and a keen follower of cricket. He also has a flair for writing sports content. He lives with the belief that his hobbies have turned into his profession, no wonder he is writing wonders.