The skill, approach, and science that go into developing a kid's app decide how much it costs to develop an educational app for kids. Here you will find all of it discussed in detail!
Online learning is prominently making its way towards the kids' education segment as parents and teachers are increasingly making attempts to make their kids learn through digital aids. This gets bigger with the growing mobility trends. And educational apps are keeping this trend moving with amazing ideas and incessant possibilities as they offer inventive ways to attend and commit to kids' education.
To that effect, we see a lot of avenues breaking-open to take educational apps for kids into the mainstreams of learning utilities. Which is making it one of the most sought-after app segments. If you are too one of those who wants to make the most of it, here is your chance to grab the details on cost and efforts that go into making an educational app for kids.
Customer vs. Consumer
Building an app like this requires seamless creative inputs and scientific approach to connect with the audiences effectively. More so, when customer and consumer for the product are different people from different age groups. As you are targeting kids as a consumer, you need to keep them served with features and characteristics that amuse and stimulate them at their age. Yet, your customers are the parents who will be considering the app on their kid's behalf, so your app's content and communication should be impressing them as well with valid tone and appearance. It's all about creating the right balance as you decide the theme, communication and services and you will have both of them served effectively.
Key Features
Bright and lively UI
Simple, smooth and intriguing UX
No distraction elements like ads, pop-ups or social media links
Child-lock facility for parents
Speech and Music with a mute option
Easy navigation and soft transitions
Indicative and sorted communication
Approaching the app
You have to think more about being easy, interactive and entertaining in your expression while you build an educational app for kids. Make it a point to focus on minimal text, bright graphics, and lively sound – all put together into an educative arrangement to stir up easy and effective learning. Just avoid more action buttons and elements that distract – like third-part plug-ins, banners, and social links and keep the UI clean and sorted. Keep the gestures and transitions more indicative and referential with how they interact through different traits and modes of learning. Be as easy and specific as you can with the interface.
Cost factors
The cost of developing a basic utility or elementary app for kids (considering you go by the same approach of conceptualization, design, development and quality appraisals) would be around anywhere from $5000 to $15000. If the number of modules in your app are more and you are going with some extensive functionality, this cost may shoot up to $20000 to $25000.
Well, that's a rough estimate. There are different characteristic and feature preferences that influence these numbers. These include collaborating with cloud services, adding in customized functionalities, going by high-end material design references, implementing latest animations and graphics. The more complex your app is the more efforts it requires, which affects the overall cost of the app.
Other than these factors, there are 3 key aspects that influence the cost of the app (and depend largely on your idea on how you choose to build your app). And these aspects play an extensive role in deciding the cost of your app.
Platform: It will always be a bit expensive to build an app on iOS compared to other platforms. And same applies here. It will cost you around $5000 more to build a full-feature customized app with complex references on iOS compared to Android and other platforms.
Company: Based on the company or the developer you choose to work with the cost may vary extensively. A lot of factors like company's credibility, portfolio, level of expertise, policies, years of experience, development strategy and approach play a significant role here.
Location: How a company is placed geographically has a great bearing on the cost. The country of origin decides the currency they follow, which has a decisive impact on the rates. That is why developers from countries in Eastern Europe and Asia offer services at notably cheaper rates than those coming from the USA and Scandinavian countries.Also, the talent pool in countries like Ukraine and India is vast which culminates to stiff competition and price war – and you get cheaper quotations here.
So, if you are interested in building an educational app for kids with basic functionality, with a decent design, and with about 5 different short modules – and that from India – the cost should be somewhere around $10000-$15000. If the same app is developed in the US this would cost you about $40,000. If you go with quality and want to have some complex design and features embedded in the app it will call for higher skills and deeper research and would cost you 2X-3X of the basic cost. And this range too would depend largely on the expertise and experience of the company you choose to go with.
If you would like to have more information on educational app for kids or would like to get a custom quote contact us at [email protected]
About Author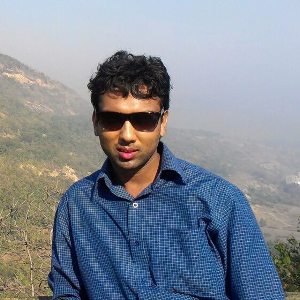 A marketing graduate, a deemed strategist, a sure geek - Tushar is a fine blender of the art and science of writing. When it comes to tune up content with commerce, he knows the trick. For him, if words don't make you think and beat, they are not worth your time. A crazy foodie, an unfailing jogger – that's him off the desk!