An excellent and profitable mobile app has proven to be the best technology asset to your business. However, the crucial part is the right estimation of the cost of custom mobile app development. This article will guide you to determine the real cost that fits your business budget.
In app development projects, the decision is based on various parameters including price, quality and time of delivery. The average range for a complete mobile app is $15,000 – $20,000, which can go up to $50,000 and beyond depending on functionality changes, inclusion of advanced features and custom requirements.
It may be one of the critical decisions to take as you need to make two most valuable investments — time and money. Hence, to shape up your app development project in the right manner balancing your budget, quality and time, you have to acknowledge five key factors that will help you in taking decision for business app project.
Precedence over others
It's good to set the priorities first before making any decision. There's a set standard in the app development projects that rolls out quality work with an inexpensive budget within time limits. But here you have to pick the options that are more likely to be on your priority list.
Let's suppose, your top priority is 'Quality'- for which, you have to have a bigger budget with less time period or less budget more period of time. As per our understanding, having an adequate budget will leave you in a win-win situation but never affect the quality with a lesser budget. Instead, opt for more time to get the exact quality work done by app development company.
Whether go for outsourcing or in-house development
After mapping the budget and estimating the time of the project, the next imperative task is to find skillful resources. For that, you need to decide whether you want to hire an offshore company or recruit in-house resources.
Take the second option first. Building your in-house force is not a difficult task but grooming them become a complex process as you have to look out their communication skills, technical knowledge, and projection ability. The premises resource can give core competence in the process and it will save your time and money.
Hiring offshore developers can be beneficial in the other way as offshore engineers are an expert in the industry for years with profound technical knowledge and expertise in rolling out the best work within defined timelines.
App development methods
Waterfall and Agile are the promising app development methods in the industry. They offer excellent features and functionality.
In waterfall development method, documentation is required in advance of process. In agile method, the situation is just opposite, as there is no requirement of process documentation before development.
In waterfall technique, you will get a clear viewpoint on what you're getting and how much cost will it require. In a big, complex project — waterfall method won't fit right as it is difficult for a developer to know every single detail from the beginning.
The agile technique is the most adopted method as it comes with a more flexible structure. You can adjust the products, functions, features, account, and changes. Through agile approach, you launch your app on time and start getting the target audience faster than the waterfall method.
Fixed fee vs. Time, Fixed Fee vs. Material
Considering the above-mentioned methods, we can relate the parameters in different value. The waterfall app development method goes right with fixed fee structure. You can decide the fixed charges you want to put on a different level of a development cycle. If you afraid of risk, then fixed fee structure may be limit it to some extent that you may have to comprise with the skill and quality of developer's work who prefer fixed fee model.
In an agile method, you will get what you pay for. As mentioned, the method is flexible enough that you can count the amount on the basis of efforts put into the project. The developers will provide you estimated rates of their work on how you'll be billed. If they have given you the access then you can track the time, efforts and resources they put into the development process.
Estimation
You must be thinking what kind of estimate we are talking about? Who will perform this task? You or the development company? Does that person have a clear understanding of your requirements? Have they worked on the similar kind of project?
All these questions have one answer. The developer must be aware about the technologies for the perfect estimate of project. They need to compare the actual cost of initial planning to avoid the misestimating of development work.
After reading the above five factors, you get a clear understanding of – where, what and how to invest in your app development project.
If you choose the right methods, right estimates, and the right partner, then you will get the best app for your business.
Similar Post:
About Author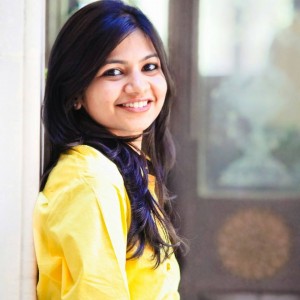 Call her "UD", A technical content crafter @ Konstant. Blend with profession & passion, finding her way in the tech world. Want to become a Voice and make some Noise on social media and her inquisitive nature brings her to this world. Love quiet moments as much as wild club nights of dancing. Always hope for the best and pray for the worst. In spare time, you couldn't find her because traveling is something she can't live without. Food Lover, Snow Hater & Life Liver.