We believe in individuals who up-skill their business efficiency through enhanced learning and performance, who are genuinely excited in our growth and not just show up for paychecks!
At Konstant, we hire leaders for what they can do, and not for what they have done. We firmly believe that employees should not be promoted based on most competence but the ones who are promoted are those who can get you where you need to go.
In time every post tends to be occupied by an employee who is incompetent to carry out their duties. As perceived generically, most competitive people are promoted until they reach a position that is above their skill level at which they cease to grow.
Promotions are still largely a reward for their past performance. Organizations continue to assume the attributes that have made someone successful so far will continue to make them successful in the future (even if their responsibilities change). This may explain why there are still a large number of incompetent leaders. To wave off this perception, organizations that wish to select the best people for leadership roles, need to change how they evaluate candidates. At Konstant we know that:
High performing contributor cannot necessarily be an effective leader.
We look for the one with sufficient domain knowledge and exceptional technical skills. However, we understand that they may be inbound or an introvert/ambivert.
We seek applications from aspiring candidates who are disciplined and have abilities to self-manage.
But can those same skills be used to get a group of people to ignore their selfish agendas and cooperate effectively as a team? Probably not. Experts are often hindered by narrow views and fixed mindsets, which result from their years of experience. Great leaders, however, can remain open and adapt, no matter how experienced they are. They succeed because they can continually learn. We look for all co-relations (positive and negative) before taking a managerial decision. We understand that promoting our #1 salesperson to management can create two problems: (1) We will lose our top salesperson (2) and secondly we will gain a poor manager.
The most common indicator of someone's performance is a single subjective rating by a direct line manager. This makes measures of performance vulnerable to politics, bias and the employee's ability to manage-up. Although peer-based and network-oriented performance management are growing, it is still in its infancy. As a result, performance measures might not be as reliable and perfect.
This might seem like a cornerstone of the glass ceiling, but large organizations promote people into leadership roles just because they create the "right impression or an effective presence", even if their actual contributions are minimal.
At Konstant, we look for people who:
Drive great results
Bring people together
Listen and develop others
And simultaneously look for leaders who can convert, innovate and help evolve the business. We know that if you don't stand for something, you will fall for anything. Like every company needs different types of leaders at different times and someone who performs well in their current role may not be the right person to help you reach your most immediate goals. Complexity, uncertainty, and change are always involved in the core.
Our Take on Employee Benefits/Perks
Konstant follows culture-first technology. This approach is unique to us and allows employees to measure their growth and sustainability in their wellbeing journey here. We unify various well-being programs along-with HR programs making it accessible through a seamless and dynamic employee communications and benefits portal – Human Resource Management System (HRMS) and My Project Desk (MPD).
We would never want our valuable benefits to going unused because employees are overwhelmed with information. Although the platform is not personalized as of now, it does propel a beneficial experience presenting options based on their needs, eligibility, and interests.
Which Employee Benefits/Perks we promote?
Employee benefits and perks are non-monetary benefits or non-salary compensation that are decided by a company's management and are dependent on various factors. We have a flavor of this industry and have sustained through all these years. We focus on:
(1) Work time flexibility
(2) Referral incentives
(3) Provide a challenging work environment
(4) Fun Saturdays (First of every month)
(5) Annual picnics including excursions, dining alfresco etc.
(6) Lots of in-house celebrations to welcome and relish hard work
(7) Have experienced seniors to learn from,
(8) Project Success Parties
(9) Training Sessions
(10) We believe and encourage in deep-rooted association with our employees.
(11) We gift to show love on special occasions
Benefits are not always direct and often come in the form of non-cash payments within a compensation package. We provide these in addition to salary to create a competitive package for the potential employee.

Adding Wellbeing to Our Employee Benefits Plans
We have significantly invested in corporate wellbeing solutions and benefits owing to the time and money involved to implement, communicate, and measure its effectiveness. The major appeal of our employee benefits program lies in the flexibility and the consideration towards individual needs. We have never let our competition define us. We have instead, defined ourselves and persistently worked, based on ethics that we deeply care about. Being alone when one's belief is firm should not be perceived as being alone.
We refrain from signing bonuses or an upfront payout, perks, incentives to attract key employees as it might come with some "not so good to hear about" concerns like:
We do not want the newly hired candidate to believe that their services are for sale to the highest bidder.
And secondly, (most importantly), we do not wish our seasoned employees (most loyal and best performing) to develop a possible "second-class citizenship" attitude. These are those employees who have absorbed the goals, objectives, and spirit of the organization. They sit on the sidelines and watch the newly hired candidates continue to be rewarded for adequate performance and short-term tenure.
Key Takeaways
A ferocious concentration and a fanatical execution are what you need to finish strong. So far, the only thing that can be figured out is, nothing will ever come to us on a platter. If it does, it is a trap. A quick visit to the website might reveal more.
About Author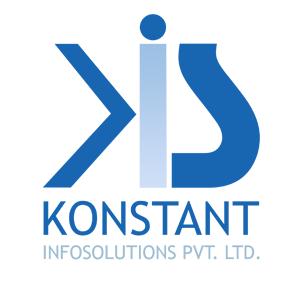 Dedicated to keep you updated with our empowering organizational ideas, board announcements, key information and insightful resources based on various trends and developments, that are valuable to you as an aspiring business and an avid audience.