Let's find out the reasons that trigger using Magento Mobile Apps over Magento Websites!
Businesses have followed up with the need to digitize their business across platforms. It is completely agreeable that the main metrics to consider for an online business to be successful are the traffic, sources, conversion rates, customer engagement, plus the e-commerce platform.
Mobile apps have enhanced the opportunities that mobile commerce may bring to the Magento development with the help of mobile apps (iOS and Android) for Magento with SimiCart.
Why Are Magento Mobile Apps Better Than Magento Websites?
With all the advantages that Magento Commerce and Magento Open-Source brings with itself for Web Application Development, marketers and businesses have come to realize that the Magento e-commerce platform is most suitable for creating, managing, and maintaining an online store which can affect the business in many ways. There are reasons to choose Magento over other eCommerce platforms:
Open-Source: Magento community edition is completely free.
Community Support: Magento has a huge community of dedicated developers, programmers, bloggers, project managers, product managers, CEOs to help around with the tasks. Magento comes along with some excellent features, a commendable structure, user-friendly navigation and huge community support.
Comparable with Other Similar Platforms: It is at par with other similar e-commerce platforms like WooCommerce, Shopify, PrestaShop, OpenCart, VirtueMart, IBM Websphere Commerce, BigCommerce, osCommerce, Squarespace, OpenCart, Volusion, Demandware, Oracle Commerce, and Hybris Online Stores.
Databases: It makes use of MySQL, MariaDB relational databases, elements of Zend Framework and PHP Programming Language.
Programming Paradigm: It is based on the object-oriented programming model and model-view-controller (MVC) architecture to its front-end code by making use of JavaScript library Knockout.js.
Suitable for Bigger Projects: Startups have to build it up within their limited resources, so they can think of creating a Magento App, but it is more suitable for bigger projects and advanced developers. Magento Open-Source is free, open-source software.
Hosting: It requires its own hosting, installation, setup and configuration to actually create an online store.
Programming Skills: It requires a medium to a high level of web development and programming skills.
Community Support: Magento brings in some excellent support from the community, a flexible platform with lots of options to customize, many themes, phone support, Magento 2 extensions, with phone support.
Time to Setup: Magento website requires a lot of time to set up, but the platform itself brings in a lot many advantages to get the online things moving, therefore a Magento App seems to be a lucrative option.
Cost-Efficient: Creating a Magento App would also lead to substantial cost-savings as Magento comes up with a virtually unlimited number of products, host (server) performance, site loading speed, including features like shopping carts, checkout modules, collections, and product pages.
Powerful Calculation: It allows flexible and powerful options for the calculation of shipping charges required to sell physical goods at the e-commerce storefront.
Allows Discounts: Magento allows discount codes and facilities to calculate.
Payment Gateway: It supports a fewer number of payment gateways but these can be added with help of third-party add-ons.
Affordability: Magento provides suitable alternatives to select their own hosting service providers, offering cloud hosting which can further reduce the cost of ownership.
Flexibility: Magento comes in Magento 2 Community Edition (EC), Magento 2 Enterprise Edition (EE) and Magento 2 modules.
Multilingual Support: Content created in Magento can convert banners, content, images into the desired language.
Voice Search: Magento Mobile Apps facilitate users to search by typing text or voice commands supporting the use of multiple languages.
One-Page Checkout: Magento poses a one way, one-click, and straightforward checkout process to make the payments. Customers can come and buy the products without going through the entire registration process (in case they are short on time or any other reason).
Catalog Management: Magento CMS offers catalogue management across various categories, offering powerful support for the management of inventory for different product types. Magento can thus be the best platform if you wish to sell across various categories on your site/app. The administrator interface helps enable group updates saving a lot of time.
Customization: App Development with Magento enables users to edit/modify and have direct control over the online store's appearance and design.
Tracking and Analytics: Magento offers business intelligence capabilities for smooth report generation, to check with critical sales function, products left in inventory, what's in the cart, detailed statistics of customer's purchase and shopping behaviour, abandonment of carts and more reports on the similar lines.
Fast Page Loading: Magento comes with features to enhance the offerings of progressive web applications with quick page loading and enhanced user experience.
Automatic Synchronization: Magento comes with efficient automation and never lets users compromise on display quality. Developers do not have to juggle in between coding and manual synchronization.
Quick Search: Magento offers rapid search options and intuitive navigation for seamless user experience.
Secure: Magento offers browsing across layers with attached SSL certification and 2-step verification and additionally complying with all PCI standards, not withholding customer's data without prior notification. Magento marketplace ensures data security patches with frequent updates to improve the overall functionality.
Let's Start with Your Magento Mobile App
Magento platform/technology/framework is feature-rich, supports third-party integrations, is customizable, is scalable, is marketing-friendly, and has huge community support. Let us know your requirements, if you wish to create Magento Mobile App and we'll elaborate the process about why we strongly recommend it over prevalent e-commerce platforms.
About Author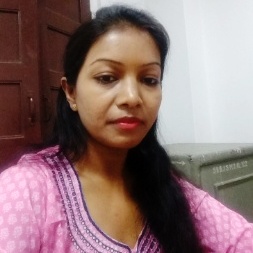 Neeti got her master's degree in software engineering in 2009 and has been working since for software companies of all sizes as a technical writer. What started as a high school passion has now been converted into a serious profession. She has a special knack of learning from all verticals and imbibing the extracts into her writing. She enjoys learning technical aspects of writing from her tasks where her experience and understanding are most impactful.