Apple app store provides the varied range of applications for its users (both free and paid) in different app categories. Micrographic shows the widely used iOS App Categories as on March 2016 in the US.
This is the world of mobility and people are finding more and more number of apps for their day to day activities. Apple is continuously contributing the efforts by upgrading its app store on regular basis. And therefore, app users are getting more number of relevant apps for their personal and professional needs including social requirements. Micrographic shows the marketing reach of the leading iOS app categories in Apple app store.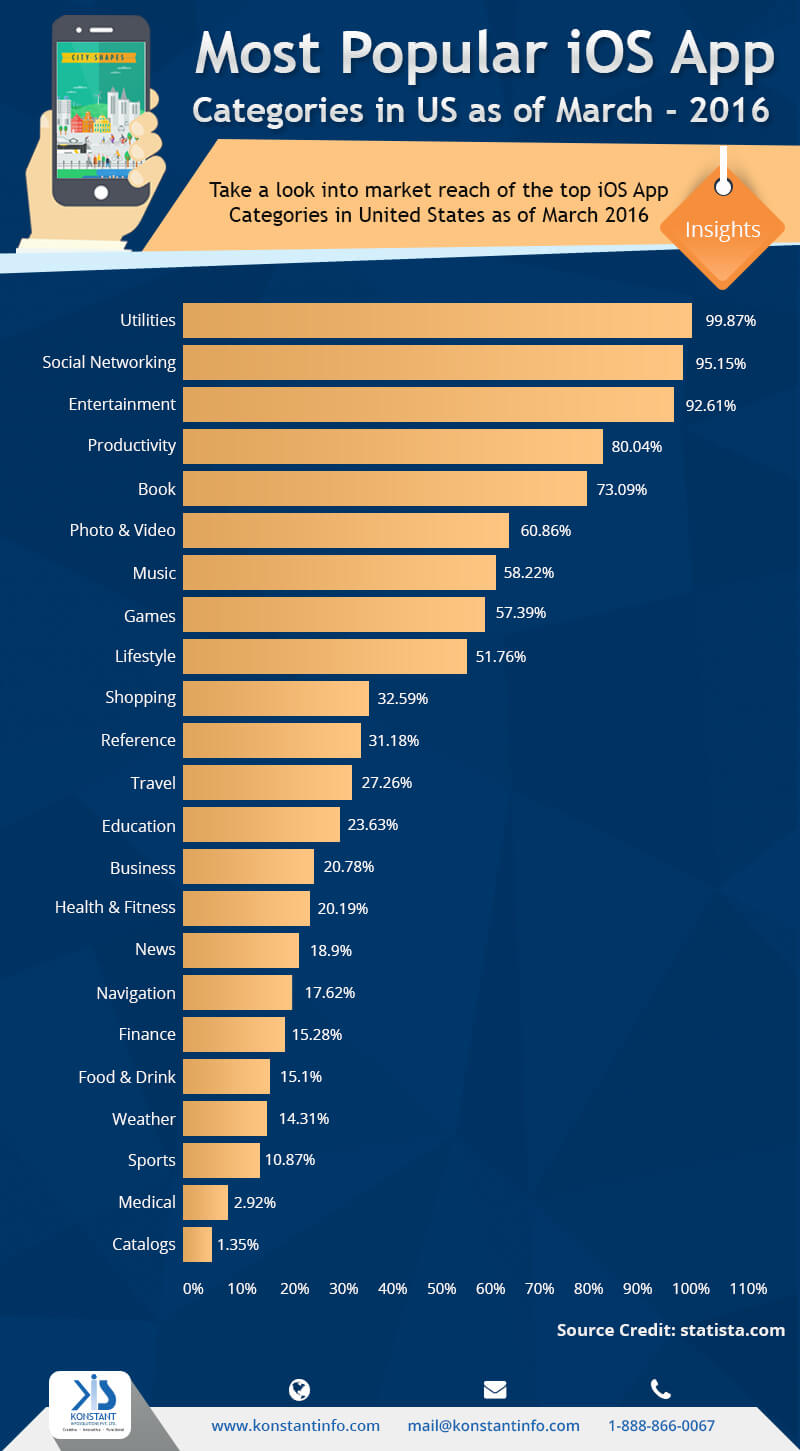 From all above, we can say that utilities app category is the top leader amongst all different kinds of apps. These stats are based on the results/ stats provided by Statista – an online statistics portal, which gives the results based on consumer survey and deep industry studies. Apps are really playing vital role in the business sector as well as for fulfilling the personal requirements. This is the reason, why small and medium startups are taking advantage by developing mobile applications for their business growth.
Check out our wide portfolio on different app categories in iOS app development.
Embed This Image On Your Site (copy code below):

About Author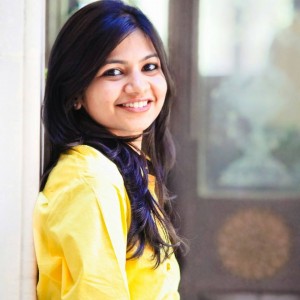 Call her "UD", A technical content crafter @ Konstant. Blend with profession & passion, finding her way in the tech world. Want to become a Voice and make some Noise on social media and her inquisitive nature brings her to this world. Love quiet moments as much as wild club nights of dancing. Always hope for the best and pray for the worst. In spare time, you couldn't find her because traveling is something she can't live without. Food Lover, Snow Hater & Life Liver.