Know what the most-awaited Magento 2.2 has in its kitty for B2B ecommerce, what features it holds and how it is going to help you in your online business.
When we talk about Magento, we inevitably think of best of ecommerce designs offering authentic cart functionality and great shopping features. That's the prominence that Magento has established over the period of time in the space of ecommerce web development. And this doesn't come with a one-time effort but a series of focused inputs, trials and convictions released with each version over a period of time. And if we talk about the latest feat, it takes in the 2.2 Enterprise Edition, that strengthens the already business-validated resources of Magento and augments its utility and value to a new level of accomplishment with an ever-advanced and collaborative B2B ecommerce stint. And why not. Magento 2.2 comes with traits and properties that make it furthermore resourceful and committed to business ventures of all size and type.
Here's what all enterprise-level features and facilities it owns and how eminently it serves the business community with its innovative offerings in the domain of ecommerce.
Foremost Magento 2.2 features and offerings
Custom Pricing
With this feature, you can create multiple price lists to be assigned to different companies. Which simply means you are able to offer different prices to different businesses and different buying categories while additionally allow the non-logged visitors to see a default price list that you wish to show to all users.
Credit Limit
With Credit Limit, you are able to pay on account. Which means each company has its own account where all the payments are saved. This allows them to place the order or do the purchase without doing the payments in the first place as it can be postponed to be done later via their integrated payment accounts.
Quotation Engine
Here users are allowed to perform negotiations with merchants before ordering the items they wish to purchase. This adds the layer of active communication between the parties and helps the businesses to operate in a multi-dynamic and an open dialog-driven environment.
Quick Order
There are buyers who really don't need any product descriptions or extended feature list of the product while committing purchases. Take frequent buyers for instance. They just want it fast and straight. The new Magento 2.2 keeps them served by allowing them to place orders by simply entering SKUs or uploading CSV files.
Requisition Lists
This is quite similar to the Quick Order feature as it allows recurrent buyers to skip the conventional mode and just refer to periodical requisition lists and simply place the order based on that. This saves a lot of time and extensively helps in optimizing the process.
Important addition – Magento BI Essentials
With Magento Business Intelligence Essentials, Magento 2.2 comes all-equipped to offer businesses with great ability to procure and establish the information machinery in your system. This helps businesses greatly in generating and referring to important data; validating and filtering information; deducing valuable inputs and taking inferences; using the processed information to achieve analytical objectives to drive business decisions.
Designed by RJMetrics, this is all done up with the help of collaborative BI components that fetch integrated data sourced by Magento and Google Analytics. Further, the update comes with 12 advanced reports using MBI UX, besides offering 75 reports designed to meet different business requirements.
Driving the change – Magento Shipping
Shipping is certainly the most crucial and the most throbbing task of any ecommerce venture. No matter how big or small your business is, if you are not able to deliver the goods in the right time and in proper shape, you will face rejections and lose your valuable clientele. With the latest release, Magento decided to provide a perfect shipping solution in the form of Temando. Now, what does it do to help you optimize your supply chain mechanism allowing you to put up with intelligent shipping process through Magento Shipping.
Well, the multi-carrier shipping solution allows merchants to be updated on different factors related with delivery, movement, stock, carrier rates and helps them commit to cost-effective shipping. Also, the smart solution helps you go with the better service choices meeting your requirements by suggesting best shipping alternatives based on your warehouse and delivery locations.
The release
Magento 2.2 had been announced in a webinar held in June this year. It was all set to get through the final stages then. Following that event, it got released for developers as a Community Edition Release Candidate software to be tested for quality and further bug refinements. The final version is scheduled to be launched in September 2017 and we can expect it to hit the floor anytime soon. And that should be an illustrative event in the arena of B2B ecommerce.
More information on this is available on www.magento.com. For more insights on this article and to consult on Magento development solutions you can reach our ecommerce experts at [email protected].
About Author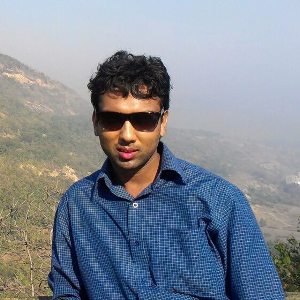 A marketing graduate, a deemed strategist, a sure geek - Tushar is a fine blender of the art and science of writing. When it comes to tune up content with commerce, he knows the trick. For him, if words don't make you think and beat, they are not worth your time. A crazy foodie, an unfailing jogger – that's him off the desk!