Google announced a new update of Android Wear 2.0 for all wearable devices powered by the Android Wear OS. To cut off the connection between mobile devices and wearables, Google tempered this version with new features that can make standalone wearable apps.
"Based on what we've learned from users and developers, we're evolving the platform to improve key experiences on the watch, including watch faces, messaging, and fitness," said Google.
Google answered well to Apple's new update of Watch OS by announcing the preview version of Android Wear 2.0. Update welcomes all advanced features to run on Android wearable devices without connecting it to any mobile device. Previously, the focus was on delivering notifications only over mobile devices, but the ongoing update making a difference by providing the notifications in a less disruptive way to your watch face.
Now, Android Wear 2.0 apps can work even when your phone is not in your pocket or isolated with smartwatches powered by the Android Wear OS. Smartwatch apps are developed with the latest version of Android Wear can connect with Wi-Fi or via Bluetooth to your phone, or LTE/Cellular. Apps can be installed directly and can operate without a phone. Fully integrated with the cloud, your watch becomes a truly stand-alone device.
The data stored within apps can be synced together and come up with one result from various information. One of the perks of the current update is that apps can detect your physical activity like cycling, run, exercise, etc. and fire the respective app to start tracking for a particular activity. In a smartphone you do need to turn on the widgets you want to use, but in Android Wear 2.0, any app can turn itself into a useful widget and display on the watch face. Cloud technology plays a significant role in sharing data over apps, and those Android Wear apps have direct access to cloud technology.
New UI
User Interface will be in a darker form, although, it will be a materialistic and more interactive with clear-cut notifications. The update includes the enhanced UI features with minimalist designs, muted colors, and a darker interface to increase the battery life.
Watch Face Complications
Wearable devices equipped with the screen can fetch the data from an app and display it on screen as required. Apparently, the update means detachment from mobile phones, but continue attachment with users for providing relevant and timely information on the screen. There is an enormous range of watch faces which will be able to display data from any app. If you need to dig out the information, then just tap on the set widget and the information pop-up will be opened on your watch related to the particular app.
Messaging
Android Wear 2.0 discovered some improvised methods of text input via keyboard with handwriting recognition, qwerty keyboard with swipe option and standard typing. The advancement of this update gives a new to the way of typing and replying over wearables.
Fitness
Wearables are the best fit for fitness activities. Update refreshed with fitness functionality in which fitness apps are interconnected, synced and got activated by the physical movement of users. The Google Fit platform provides a new platform for automatic tracking of fitness activity. For example – If Strava app is installed on your device and you started running, then the app will get active automatically and will start tracking your running steps. Another example – a device has both the nutrition app and calories burnt app, with the help of new features both are cross connected and synced with each other that a user can get an accurate picture of overall intake and outgoing.
Boffins Squad
Our skilled and talented team of Android Wear developers always has a devotion towards advanced technology and wearable app development upgrades. They put full attention to the key concepts before getting started to any Android Wear app development procedure. Our developers and designers with updated information about this upgrade can create Android Wear apps while keeping in mind the needs of users and vision of the client who wants to develop the apps powered by a current update for wearable devices.
Similar Post:
About Author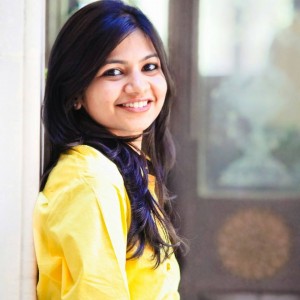 Call her "UD", A technical content crafter @ Konstant. Blend with profession & passion, finding her way in the tech world. Want to become a Voice and make some Noise on social media and her inquisitive nature brings her to this world. Love quiet moments as much as wild club nights of dancing. Always hope for the best and pray for the worst. In spare time, you couldn't find her because traveling is something she can't live without. Food Lover, Snow Hater & Life Liver.