AngularJS makes it easy for developers to build the web & mobile applications. Here are the seven best AngularJS frameworks to consider.
Easy jobs and simplified methods are the need of the tech society. With everyday advancement, at times it becomes tedious for developers to cope up and deliver supreme results within the set deadlines. Hence, simplified frameworks are required, which are potent to accomplish complex tasks with minimal effort. Plus, the technology space has a myriad of resources on offer for developers that helps in easing their lives big time.
Out of many useful frameworks, AngularJS is regarded as the epitome of simplicity, efficiency and capability. Developers working on the same are glad to have a framework like this that eases their load, helps them in accomplishing tasks quickly putting the complexity front at the minimum.
The whole scenario is revamped with different front-end frameworks joining the party, aiding in building complex applications, that too supported by AngularJS. Here is a rundown of the useful and popular AngularJS frameworks, which are trusted by web developers around the world to create amazing web solutions.
List of best AngularJS Frameworks:
1. Supersonic

If you want to build dynamic hybrid applications that can be integrated with desirable APIs, features and functionalities, then this is the framework you'd looking at. Supersonic, as the name suggests, it is super in every sense. Developing hybrid apps with intuitive app interfaces can be a walk in the park for the developers. Data interaction, retrieval and storage become easy with REST API at work and all thanks to the framework's versatility that makes it happen.
2. Mobile Angular UI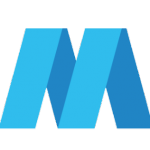 Another popular front-end framework that is trusted by companies and developers around the globe is Mobile Angular UI. It is easy to comprehend and developers with basic knowledge can easily grasp the things required for smooth working. Using this framework, it becomes easy to move web apps to mobile as the responsive character prevails throughout the transformation. It is Bootstrap optimized support to popular libraries like overthrow.js and fastclick.js. Development companies use this Angularjs framework to produce high-quality, feature-rich mobile applications powered by HTML5.
3. Ionic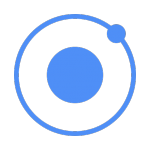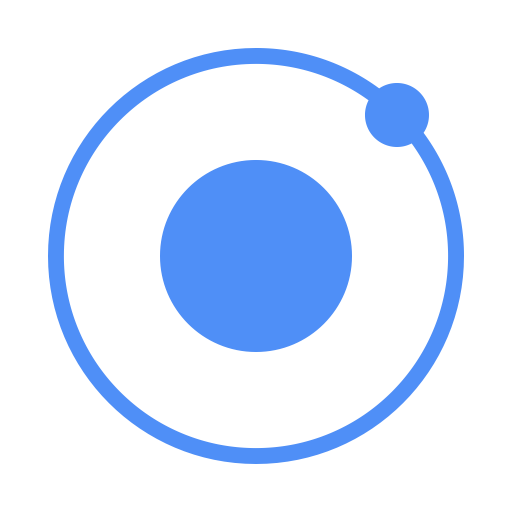 Relied upon by a number of web development companies, this AngularJS framework aids developers in creating interactive web applications at low rates, which are not only capable of running on touch-enabled devices but are efficient enough to provide sublime experience to the end users. HTML5 and CSS3 powered applications are easy to produce using Ionic as the framework is so optimized. The framework is powerful, cheap and comes with a software development kit (SDK) that is equipped with extra UI components for improved app development.
4. Angular UI Bootstrap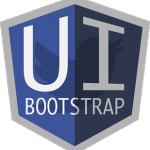 The powerful front-end framework is Bootstrap-powered with a variety of in-built elements. The pleasing character is embodied to the app by HTML and CSS, which thereby attracts more users to the final product. Different derivatives like dropdown, color picker, carousel and more are easy to integrate and enhance the aesthetic feel of the resultant. The framework is loved by developers due to some of these capabilities possessed by Angular UI Bootstrap.
5. LumX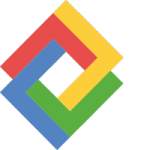 Favored by developers for creating feature-rich customizable apps, LumX abides all the necessary standards and guidelines as mentioned in the official Google material design document. It is platform-independent and optimized to work with AngularJS. You can design beautiful apps in quick time with LumX. Built with Sass and Bourbon, the ability to customize the app design quickly and without glitches is granted to the developer.
Related: 7 Most Loved Cross-Platform Mobile Development Tools for Companies
6. Radian
Built on Asynchronous Module Definitions (AMD), Radian is meant to be powerful, dynamic and robust. The reason web developers prefer using this framework is because of its ability to produce applications with complex functionality and advanced features in absolutely no time. It supports files like SAAS, JADE, CoffeeScript and more. It is scalable, reliable and fast so you can rely on this Angularjs framework for your future design goals.
7. Suave UI
If you, as a web developer are looking to develop robust web applications using AngularJS, this is the framework you need to bank on. Built with precision and time in hand, Suave UI can be your perfect assistant for enhanced aesthetic appeal. It offers plenty of resources to developers including colored button, forms of varied type and grids for alignment that embed seamlessly within the app.
Closure
The procedures followed by web developers have changed drastically. The things are now easier, quicker and simpler, thanks to modern-day frameworks. Complex app development is now possible with clever tools and wise developers at work, which all once looked bleak and hazy. There are multiple options to choose from, but as it all depends on the project's requirements and developer's personal preferences, necessary decisions are taken referencing the same. All we can say is make a wise choice and a product that is praised and loved by the world.
If you need assistance in building the web or a mobile app, then you can email us your requirements at [email protected] or fill the form up so that our representative can get back to you at the earliest.
About Author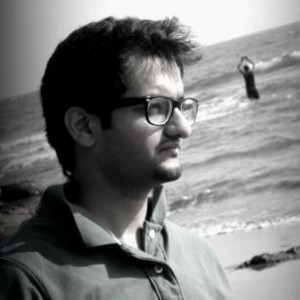 An IT Engineer, a Digital Marketer and a Content Marketing Specialist, Sahil Miglani enjoys technical as well as non-technical writing. His passion and urge for gaining new insights on gadgets, smartphones and technology has led him to Konstant Infosolutions. He quenches his thirst for technology through his action oriented writing skills and a profound ability to stay up to date with latest industry trends. Besides this, Sahil is a sports appreciator, a Sachin Tendulkar fan and a keen follower of cricket. He also has a flair for writing sports content. He lives with the belief that his hobbies have turned into his profession, no wonder he is writing wonders.