Slice, roast, blanch, boil, fry, bake and make it splurge-worthy – taking it a step further best food delivery apps give a little more reason to love the technology, by downloading food!
Just being passionate about something is not enough. Whether it is a hobby or a basic necessity, respecting secret ingredients to create that magic in the dish requires time and effort.
Eating is a necessity, but cooking is an art and it requires time and patience to elevate the flavors. Having a food ordering and delivery app that delivers home-kitchen style well-tested interesting recipes and that make you focus on thoughtful and stylish living is definitely a trend that is evident in the line graph, up and rising.
Feeding your dreams, by ordering a bucket of chicken and having a barrel of fun is worth the pleasure of variety at your convenient place and time. Here is a hurried list of top 7 best food delivery apps that help you skip the queue and enjoy what matters the most: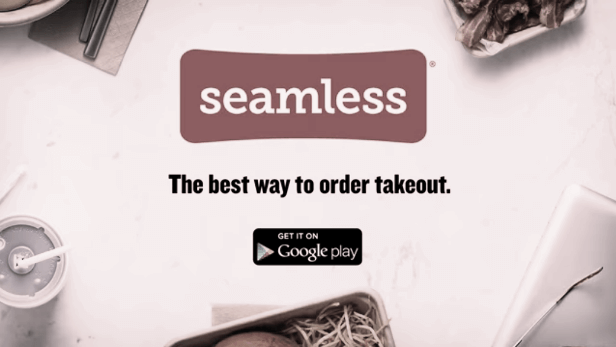 Verse by verse seamless (Seamless North America LLC) an online food ordering service available in North America, works just simple as it sounds. The seamless app gives varied search options to its Android and iOS users who can search nearby restaurants by name of a dish, cuisine or location.
Easy search
Recording favorite faster
Push notifications to stay updates
Preordering next meal
Food acts as a seamless gift in holidays or festivities
Most loved food-delivery app in New York
Availability: New York, Manhattan, Brooklyn, Queens, the Bronx, and Staten Island.
Fee: Order minimums exist sometimes, else the app is free.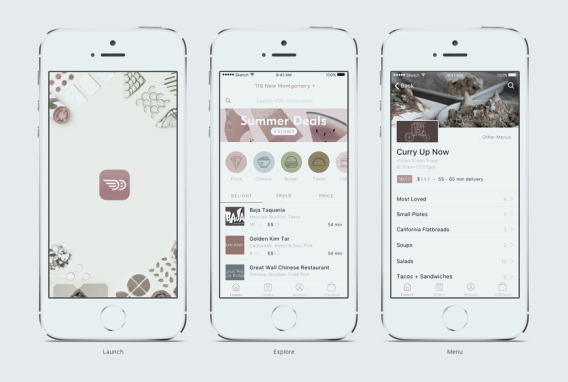 Doordash is a technology company that spans across 600 cities in 50+ markets in the US and Canada and other states. It provides 5-star services that deliver food when and where you need.
Easy ordering
Schedule deliveries
Real-Time tracking
No Minimums
Convenient payment options
Availability: It currently serves in more than 600 cities across the US and Canada market.
Fee: No minimum order charges, the delivery fee may apply.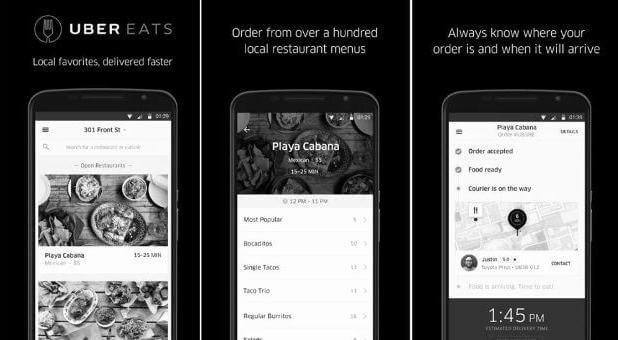 Ubereats helps order food and deliver food across all major cities globally.
Availability: Currently serves in almost all major metropolitan cities like available in Australia, Belgium, Brazil, Canada, China, Colombia, France, Japan, India, Singapore, South Korea, Mexico, New Zealand, Poland, Russia, South Africa, Spain, Taiwan, Thailand, United Arab Emirates, United Kingdom, United States, and more.
Fee: Earlier it was $4.99 fixed, but now it is soon going to become variable.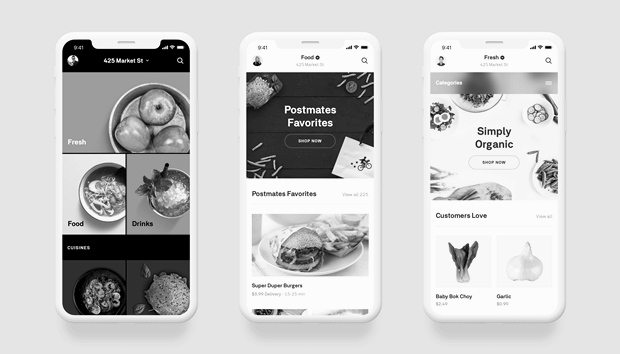 Postmates delivers food, groceries, alcohol and many more things from anywhere. Order delivery or pickup from more than 1 lac restaurants, retail shops, grocers, etc. across your city.
This app is available on iOS and Android devices with one of the largest on-demand network in the food delivery industry, spanning all the hidden hotspots across all major metropolitan cities, bringing the favorite dishes to your doorstep.
Get anything delivered
Delivery anywhere, anytime
Postmates unlimited
Tracking in real-time
Fastest food delivery in town
Best customer service
National merchants
Also delivers from – Taco Bell, McDonald's, Panda Express, Sweetgreen, Dig Inn, Wingstop, Wendy's, Raising Cane's, Nike, Apple, The Cheesecake Factory, Burger King, Starbucks
Active in almost every US City
Available internationally
Applicable modes of payment: Google Pay, Credit Card, Debit Card. Major Credit Cards: Visa, American Express, MasterCard and Discover. All transactions are 100% digital and there is no need for cash.
Availability: Postmates currently serves in more than 500 cities.
Fee: App is free to download across iOS and Android devices. Delivery fee is $3.99 across 25,000+ partners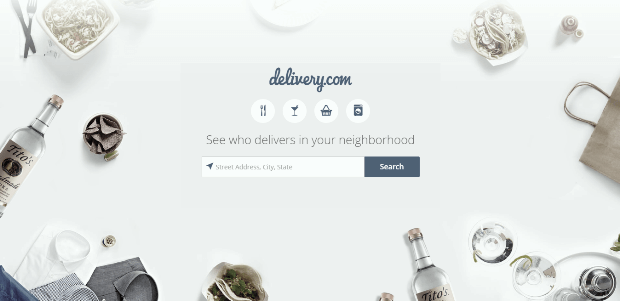 It allows ordering food and laundry cleaning services on demand, from across all major pick up locations.
Find beer, wine, spirits
Find groceries
Suggests popular places and menu items nearby
Allows searching by cuisine, nearby restaurants and hotspots
Allows earning delivery points
Multiple payment options like Android Pay, Paypal, Venmo, Cash or Credit Card
Allows comparing price with local cleaners for a wash, fold laundry and dry-cleaning services
Availability: Currently serving in New York, Chicago, Los Angeles, San Francisco, Boston, Washington DC, Philadelphia, and hundreds of more cities across the US.
Fee: The app offers a 15% promotional discount for first-time users. Delivery free.
EAT 24 /Grubhub/Foodler (iOS/ANDROID)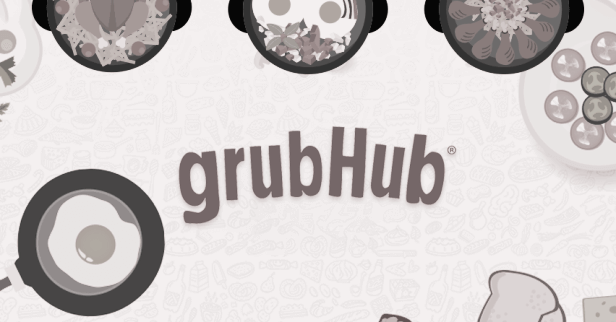 Based in Chicago, Grubhub Inc is an online food ordering agency that provides a list of more than 5 lac restaurants spanning more than 1600 cities.  Food can be ordered for delivery or pickup from a huge selection of nearby restaurants, anytime. Ordering new dishes or reordering favorites is easy from snacks to midnight snacks.
Gives varied restaurant options
Lots of exclusive promos
Reorder favorite meals
Tracking order is easy
The meal can be pre-ordered up to 4 days in advance.
Most number of restaurant associates
Easy ordering
No hidden fees
Order tracking in real time
Multiple ordering options
Deals and specials
Quality ratings and reviews
Choices in payments
Offers pickups
Availability: In all major cities across the US.
Fee: Some restaurants might charge a delivery fee. Tip $1.50 to a delivery boy at discretion.  In addition to order minimums sometimes, else the app is free.
GOPUFF (iOS/ANDROID)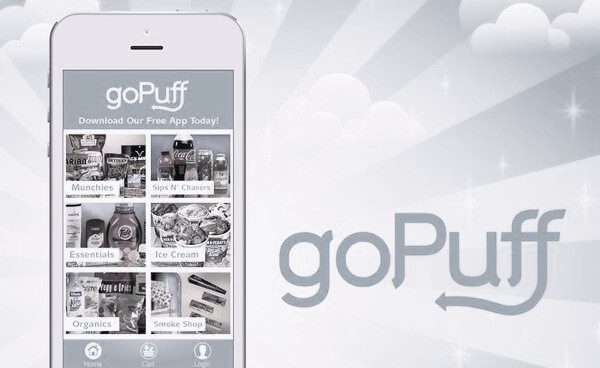 Go puff delivers everything from snacks, groceries, and booze, ice-cream, and daily essentials.
The door to door delivery in minutes anywhere, anytime.
Availability: In all major US cities.
Fee: $1.95.
Keeping It Toasty With "Restaurant Finder Apps"
This was our pick on the best food delivery apps which have kept audiences entertained by treating them sumptuously and letting them enjoy their delicacies over some good music heartily. Taking in the aromas, trying out international cuisines, filling in your baskets with unique gourmet products, indulging in mouth-watering desserts and learning some best-kept food secrets from the most talented chefs from the country. Well, buckle up people, get a heady mix of hot spices and piquant eatables without leaving your cushion. Konstant delivers customized app like Ubereats for iOS and Android users globally. Our application development services will help you connect virtually anywhere.