From your go-to sandwich spot to the places you never knew existed, here are restaurant finder app (Grubhub) ideas that help you search, order, eat, can it be simpler than this?
Trust us, ordering food from local restaurants can be easier than eating it. With no menu markups and no hidden fees, get more restaurants than ever before with these restaurant finder apps. It's time to connect with your customers with your own restaurant apps and ostentatiously exhibit multiple cuisines.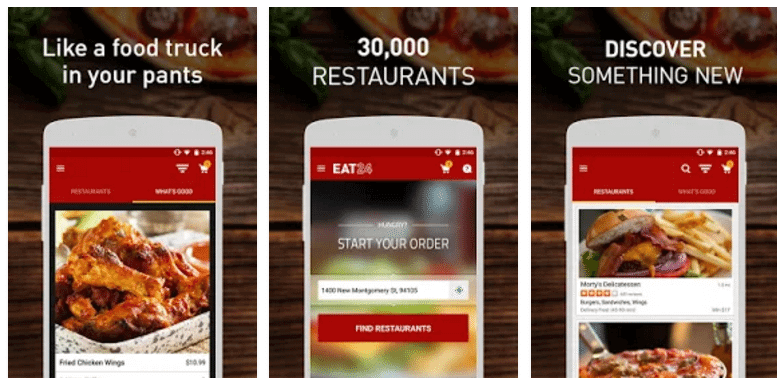 Image source: www.doctorofcredit.com
Bringing all the deliciousness to you, food ordering applications are one of the leading industries that have come up with their mobile applications very quickly. It has been delivering custom and enterprise web and mobile solutions across platforms.  Want to have an app of your own and to go green without being dirty? This write-up exhibits how you can go about the idea.
With changes in food preferences, day to day commitments at home or work, lifestyle changes, desire to try different cuisines without sacrificing comfort of home – all these patterns and more have disrupted food industry (delivery giants, supermarkets or restaurants) And these changing trends will continue to reshape the way we consume in 2019.
Why this diet don't seem to get satiated anytime soon? Consumers are being given more choices when it comes to food ordering. Simple and inexpensive high street takeaway deliveries have morphed into upmarket services like Deliveroo, HomeChef, Martha and Marley Spoon and Terra Kitchen. A glimpse of cheerful boxes making more frequent appearances on stoops of your neighbors over the last five years, with the age of meal kit food delivery service and recipe box delivery services that include weighed out ingredients and ready to cook recipes at home, best restaurant finder apps and takeaway services from online restaurants have opened up new frontiers of convenience that combines efforts of chefs, nutritionists, personal shoppers (of course) and a bit of AI and technology (in case of superfast robot delivery services) to deliver it to willing food enthusiasts or overworked people who have relatively less time to cook. To extend this a bit further, online food delivery services have started an app like GrubHub and grocery delivery services, to make farm fresh veggies and organic food available same day with weekly menus and pre-portioned ingredients.
App like Eat24 (Grubhub) Advantages
Food ordering platform can bring a number of advantages to your business:
It must be customizable
A food ordering app must always be scalable so that it has an option for extending various categories and adding various cousins etc.
It has to be efficient in time and cost
The food ordering app must take less time in development and must be highly performant with least downtime
Third Party Integrations
The food delivery application must have scope for third-party integrations with proper logistics service providers in your area.
Globally Acceptable
The food App like EAT24 must be launched in multiple regions and multi-currency and languages.
Accept Payments Anywhere
The best food delivery application must be able to accept payments anywhere. There must be an option to add payment gateways which includes mode of payments like NFC with built-in support for the most popular ones.
Ease of Use
The application must be user-friendly and easy to use. It must be interactive and intuitive so that any new user is able to use it easily.
Reasons to Have an App Like Eat24 (Now powered by Grubhub)
Some of the best restaurant finder app that brings extreme appetizingness and works in the same way as Eat24 food delivery New York – GrubHub, Seamless, Yelp, Doordash, Postmates, UberEats, Delivery.com, Foodler etc. With exclusive deals from nearby restaurants, an app like EAT24 is one of the best options for food order delivery online. Such restaurants have zero hidden fees and allow browsing menus from local restaurants, adding items to cart, submit and relax till order arrives.
Find more restaurant options and explore the local food setups
Have flat discounts on the listed price via coupon codes and promo offers
Reordering food is easy
Tracking the location of delivery partner is easy with real-time updates once the food is ordered
There are options to preorder and reschedule the meal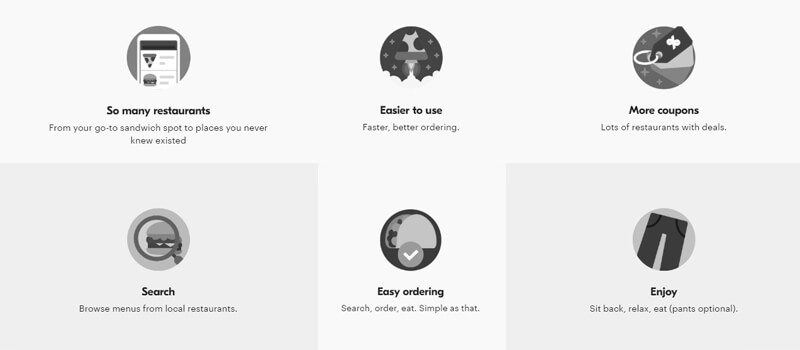 If these reasons are not enough to palpitate your heart from your chest, the next time you order a burrito you'll be compelled to think that is a "Chipotle Boo-rrito a better Valentine than your significant other" or you want to cuddle with the toasted flour shells of burrito and relish the true taste of guacamole dancing on your tongue!
How to Build a Restaurant Finder App like Eat24 (Now Powered by Grubhub)?
Launching a slick, functional app should be simple. That's why we broke it down into just a few steps: Design, develop, Deploy.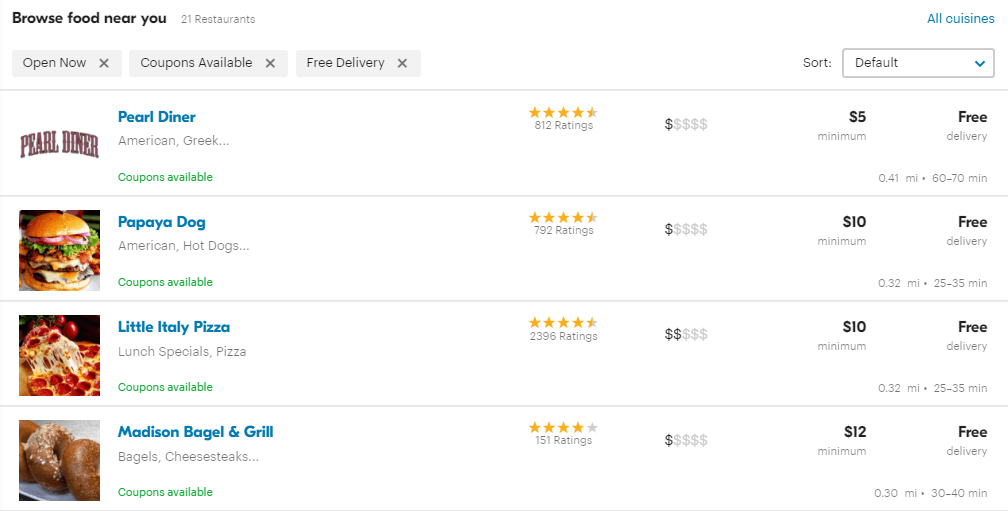 Here are some of the neat resources to guide you as you go.
Design – Make it your own. Pick your layout, color scheme and images here.
Develop – Get feature happy with multiple options. Choose the right one that suits you.
Deploy – Go live. Put your app in the store and on smartphones everywhere.
Proposition That You Can't Refuse
Ordering food online can be a hassle for naïve or a sporadic user- calling a restaurant to order a meal can get even more time consuming and troublesome if the receiver (from the restaurant) puts your call on hold, or you have to talk over the background noise of a busy restaurant. Besides this, ordering food becomes a necessity for people living in hostels that have a feeling of incarceration within confined walls and have to grapple up with Guantanamo Bay quality food served in mess. Preparing for a small order gives palpating sensation when you have 5 minutes to spare but do not wish to interact with so many people for the same.
Mobile applications are for certain a remedy to this scenario. Delays in a refund in case of non-satisfaction, excuses from restaurant people in case any location is non-deliverable or hassles related to cash on delivery are strictions. Clicking on a screen, entering your location and getting a list of hundreds of restaurants which deliver to you (Find new local favorites) and order in a few clicks is hassle-free and time-saving (It is easier to use with faster and better ordering). While these reduce human contact substantially, on another hand these can even alleviate having new restaurants and foods lined up.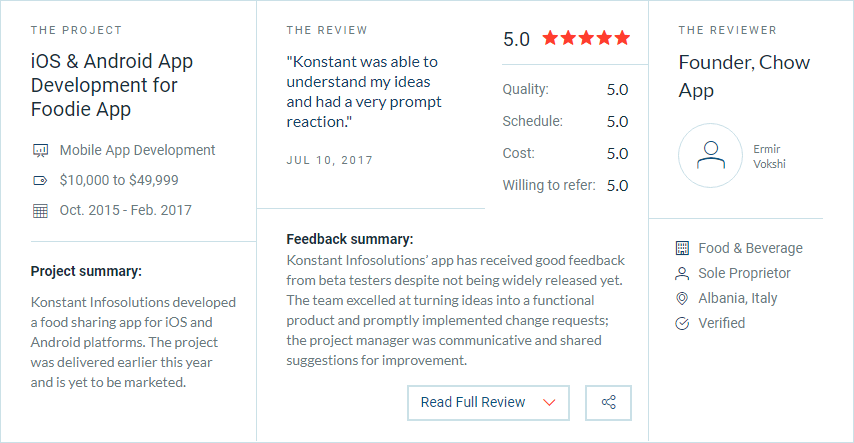 Growth of online food delivery industry, the CPG M&A have no stopping point and will continue to grow, instead of being stalled by uncertainty, according to recent reports. A simplification is sometimes required to make things work out rationally. As an example of one of the founders of Blue Apron, famous for their meal boxes, someone just remarked that their idea of presentation, food, and delivery was cool and why this never occurred to him before, despite the litany of reasons that he was trained from a culinary school and was rarely home. The counterargument that he received was unflawed, "Can I send you a free box?"
This is enough reason to indulge in a subscription even while one already has one or is not actually in need. The subscription comes with an occasional box and ingredients that we didn't know of or would rarely seek out when put directly into hands!
Such meal box delivery services like Sunbasket and best restaurant finder apps come with various promotional offers for new customers and include the ability to customize menus, skip weeks and easy cancellation anytime.
Attaching no strings, with low to no commitments, if you keep an eye over your calendar, dabbling over any one of these restaurant finder apps on week-by-week must be easy whichever best suits to your contexts.
To build a restaurant finder app like Grubhub, We're ready to lead you into the future of restaurant app development. Contact us for details…