Marketplace App Like OLX, Letgo, Quikr: Stores are out, experiences are in; Future of online marketplaces indicates their decision to buy and sell on the same platform, change the way customers will shop in 2020.
Creating efficiency in an otherwise in-efficient marketplace is the beauty of the online marketplace. Worried about the used mobile phone? Or worried about taking an expensive handset but do not have a budget to buy it. Looking to buy products at the throwaway prices? Products that do not have an afterlife or those who no longer wish to use it after first use are free to display their products on an online marketplace in front of others who are looking for a cheaper option.
Consider an online marketplace where buyers and sellers can conduct online transactions efficiently and conveniently and it is easy for both parties to find each other via a digital middleman that connects them together.
Know-How to make online marketplace works
Users need to do
A user enters the online marketplace -> Get registered -> Browse various categories and products -> Add items to cart -> Proceed to checkout
What Sellers need to do
Sellers enter the marketplace -> Get registered -> Sellers create the listings for their goods or services and set properties -> Sellers integrate their logistics and delivery services with the marketplace platform -> Sellers deliver their goods
What Marketplace owners need to do
Marketplace owners create a business plan and define the marketplace type -> Owners then have to decide on technology for online marketplace development ->  the future marketplace owner needs to estimate the project timeline -> the owner has to create the marketing strategy to promote his marketplace and let users and sellers know about it
Trends that will Change the Way Your Customers Will Shop
An e-commerce app that allows both buying and selling on its platform is required to follow some basic features to reach and connect with the audience and make them trust upon their platform:
Democratized flash sales – Customized offers, sales, discounts and everything that sounds free or has a slash on its basic price attract customer's attention. They always want to buy branded items used by celebs at a price that their pocket allows. This trick is always in and an online e-commerce platform has to imbibe this to succeed.
Connecting with the audience – Out of the various ways to connect with the audience, giving them discounts, cashback, personalizing their experience by giving them birthday and anniversary discounts, always leaves a positive impression on their minds and always gives them a chance to look back.
Shopping gets more social – Sharing shopping experience on social media or providing discounts
In-app platforms are breaking the barriers of physical stores and online websites
How to Build an App Like OLX, Letgo, Quikr, Craigslist, Dubizzle, Wallapop, Shpock
A mobile store app can be deployed to buy/sell/rent anything from new to old items. Amazon inc, OLX, Letgo, Quikr, Dubizzle, Craiglist etc. are some of the examples of applications that allow online buying and selling of old used items like books, furniture, vehicles, laptops, computers, mobile phones etc.
The process to develop a classified mobile app should go like this:
Developing Process of Buy/Sell Classified Mobile App
Before starting with the development process, find out what users want and what challenges they face with existing applications. Extensive research is required to look for current trends in the market.
Generate an Idea for an app
It must ensure that your app contains some distinct features and targets a different audience, before thinking about cloning an existing app.
There must be options for online classified app
Online classifieds apps can be horizontal with a variety of services and options like OLX, Quikr, Dubizzle, Craiglist, Shpock, Wallapop etc. or vertical that specializes in a particular variety and service offering. It will not mix anything else with its offering. E.g. – The classified mobile app can sell a variety of items like mobile phones, laptops, vehicles, books etc., or can specialize in selling old used books only. As a result, horizontal product and services offering enjoys a wide client base and sales volume.
Finding out more than one idea is common, but each one must be tested before selecting the one that suits well to your needs. It is important to sketch out a functional prototype and make it run through a series of regression tests before coming out with the outcome.
Hire a dedicated mobile developer or App Development Team
If you are a mobile developer you can develop it yourself or you can hire an app development team to bring the task on track.
Challenges faced by Online Classifieds Apps Like OLX, Letgo, Quikr
Disconnect between buyers and sellers: One of the primary challenges faced by people is a source of synchronized communication between buyers and sellers.
Lack of proper information: Problems arise due to lack of information in the product description or incorrect product description.
Authenticity and trust issues: Contacting third-party sellers directly becomes a task and it gets even tougher if return and refund policies are not properly defined.
Issues with Revenue Models: Online classified business owners also doubt about revenue models to fulfill the cost of running the business and earn a profit.
Monetization Models of Online Marketplace Apps Like OLX, Letgo, Quikr
Out of the various monetization models that are applied by any business depending upon their user base and nature of the business, primary ones are as follows:
Transaction fees or commission
Fees for Listing
Fees for Membership
Fees for Lead
Featured and Advertisement listings
Cover Note
Online marketplaces are not always reliable and it needs a series of positive and open communication between buyers and sellers to establish trust and transact thereafter. Apps must be built in a way such that they focus on present market trends and also keep an eye on future markets. Another big challenge for the online marketplace is to find and implement the correct revenue sources to earn good money and keep the business running. Finding the right idea and exploring it to yield full results is what is required to succeed in the current marketplace.
Hire dedicated developers who are driven to keep their skills sharp in most widely adopted technologies today.
About Author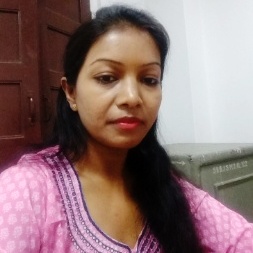 Neeti got her master's degree in software engineering in 2009 and has been working since for software companies of all sizes as a technical writer. What started as a high school passion has now been converted into a serious profession. She has a special knack of learning from all verticals and imbibing the extracts into her writing. She enjoys learning technical aspects of writing from her tasks where her experience and understanding are most impactful.